¡Buenos días!
Good morning!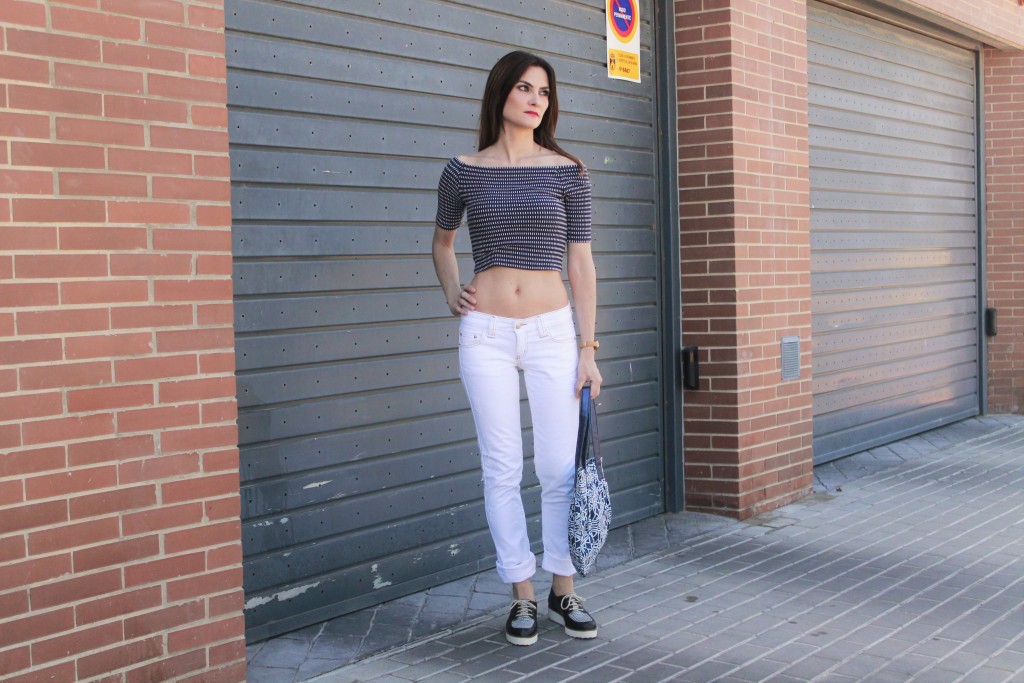 Hoy os traigo un outfit con una prenda que fue tendencia el verano pasado y vuelve a pegar fuerte éste: el crop top. La verdad es que a mí siempre me han gustado y los he seguido llevando en mayor o menor medida estuviesen o no de moda. Mis amigas pueden dar fe de ello ;-). Me parecen versátiles y muy cómodos. Si no te gusta enseñar tanta tripa puedes optar por combinarlos por un pantalón o falda de talle alto también.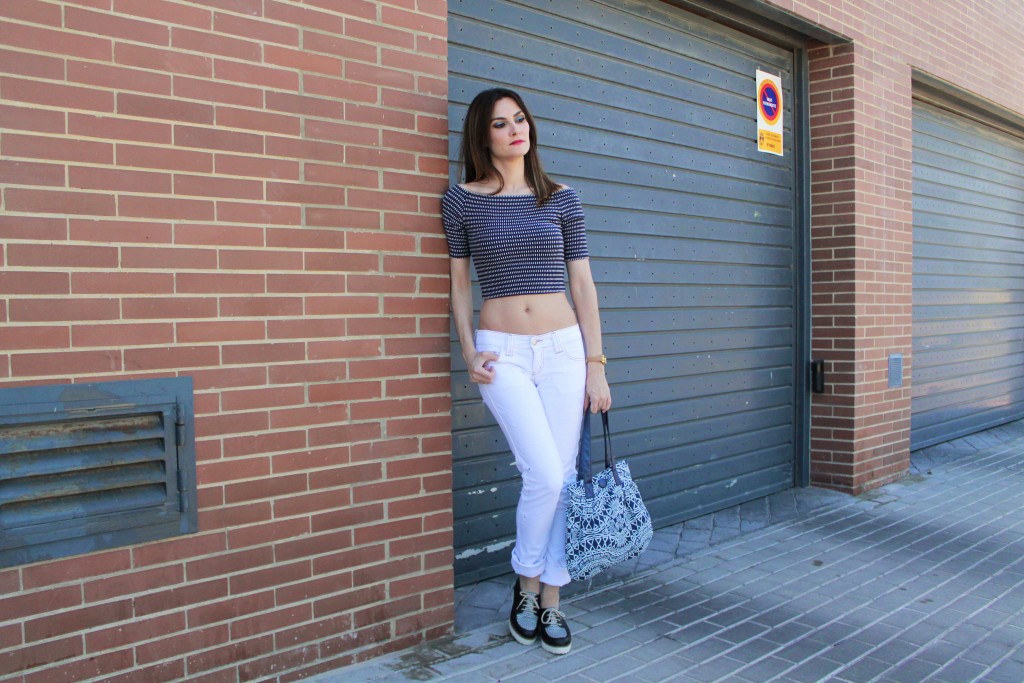 Today, I bring you an outfit using a piece of clothing that was very trendy last Summer and keeps being so now; a crop top. The truth is that I love this type of garment and I've always worn it no matter if it was trendy or not or not. My friends can tell ;-). I think crop tops are versatile and very comfy. If you don't feel like showing your tummy that much, try to combine them with high waist  skirts or trousers.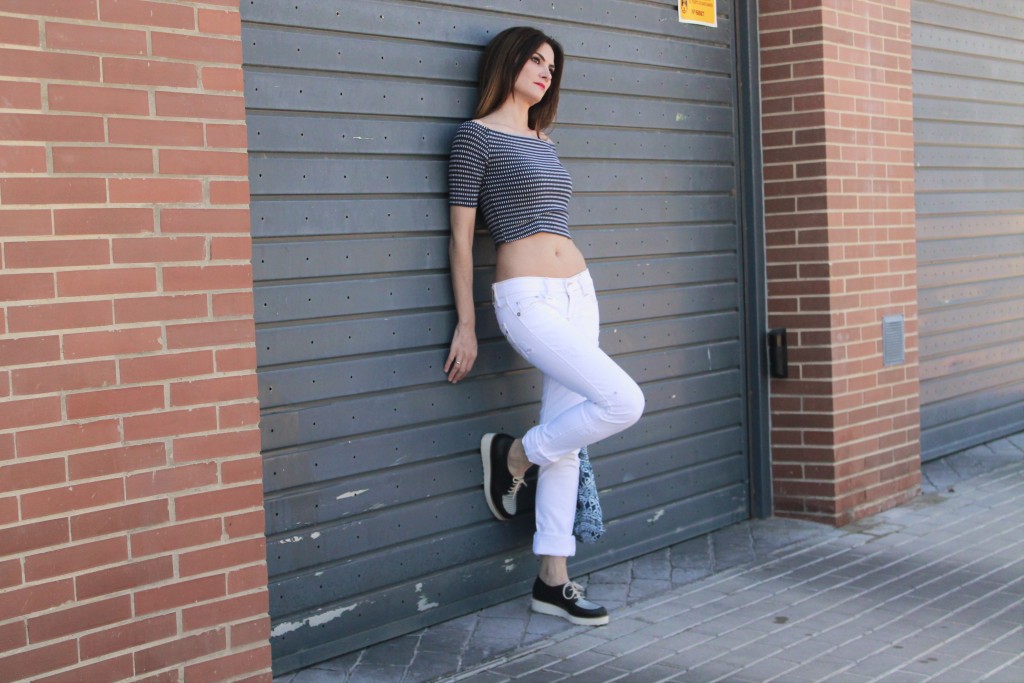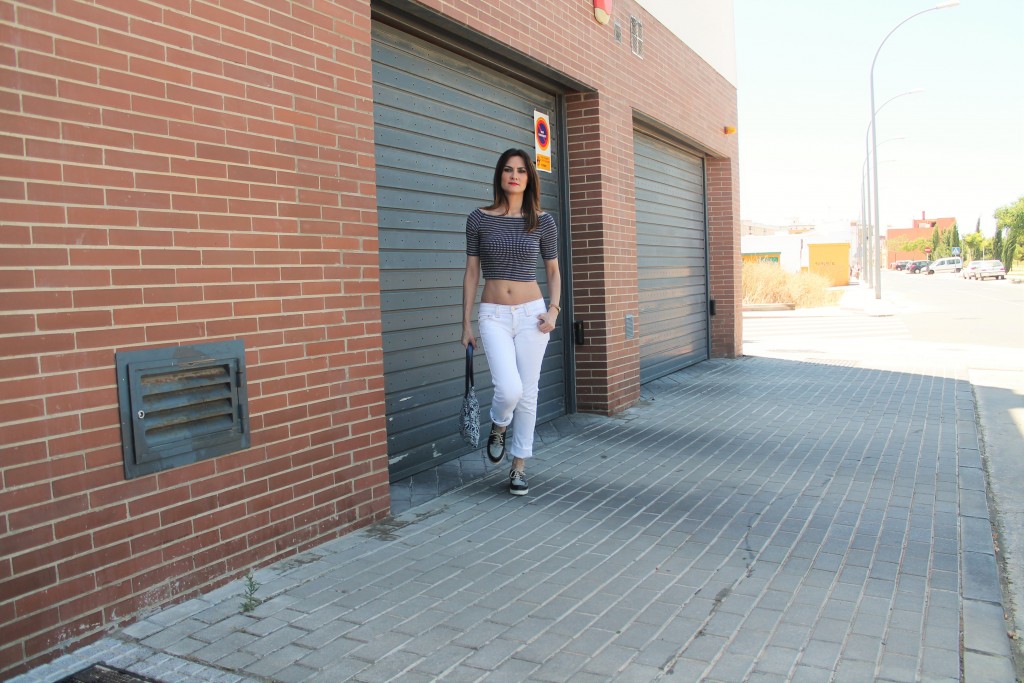 En esta ocasión, he optado por uno con aire marinero y cuello barco, que también está muy de moda esta temporada. He decidido combinarlos con unos jeans blanco de talle bajo. La combinación de blanco y marino siempre es un acierto.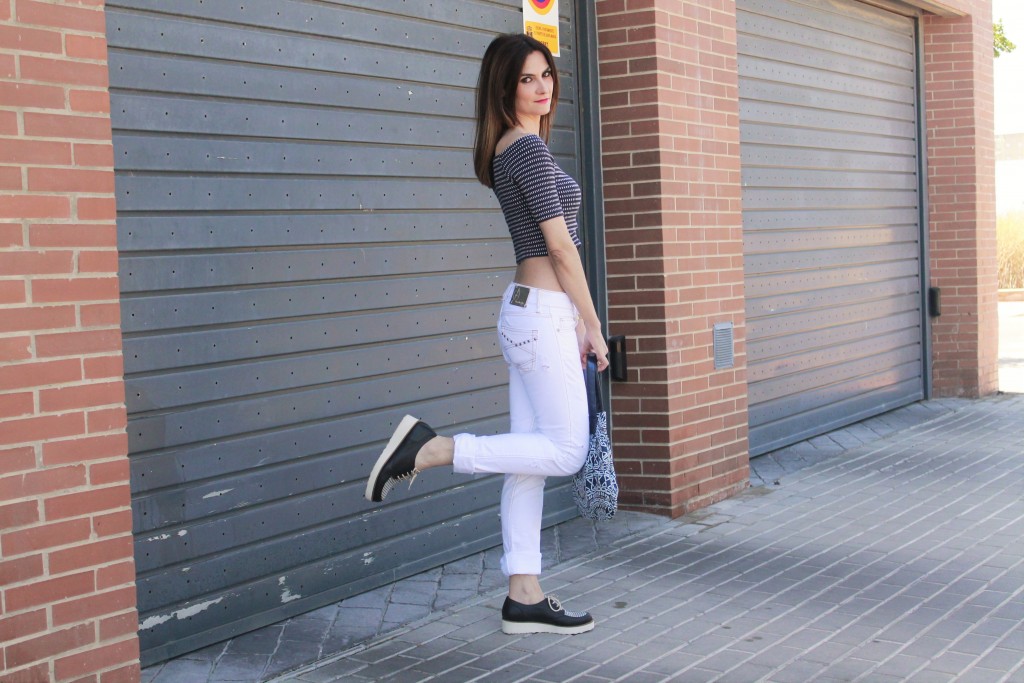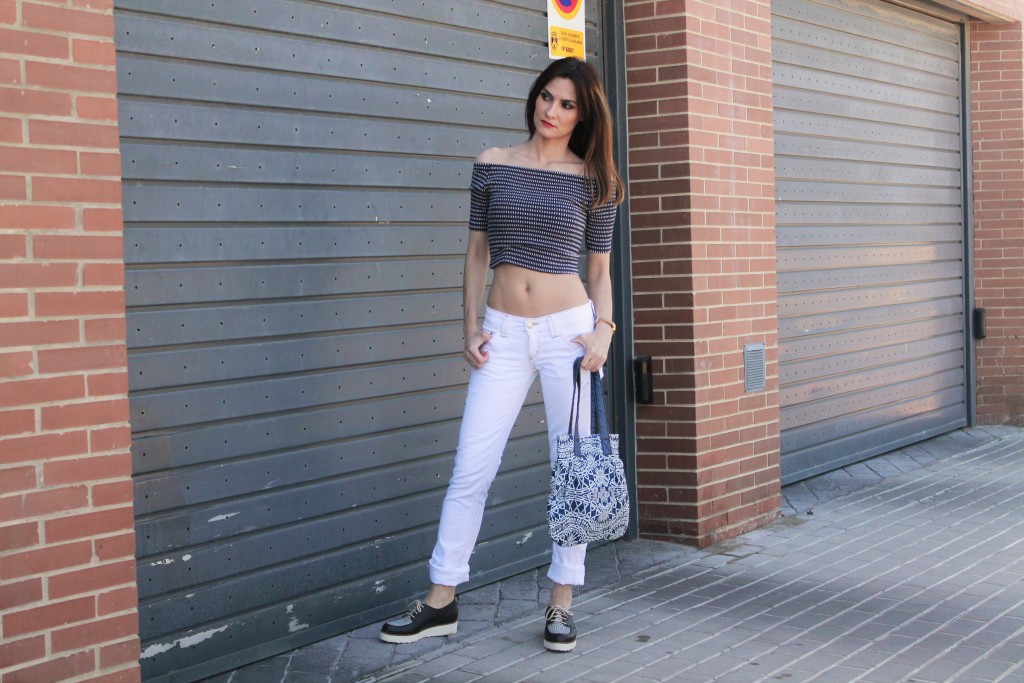 On this occasion, I've opted for one with a marine air and a wide boatneck. I've decided to match it with a pair of low cut white jeans. The combination of marine blue and white is always a good one.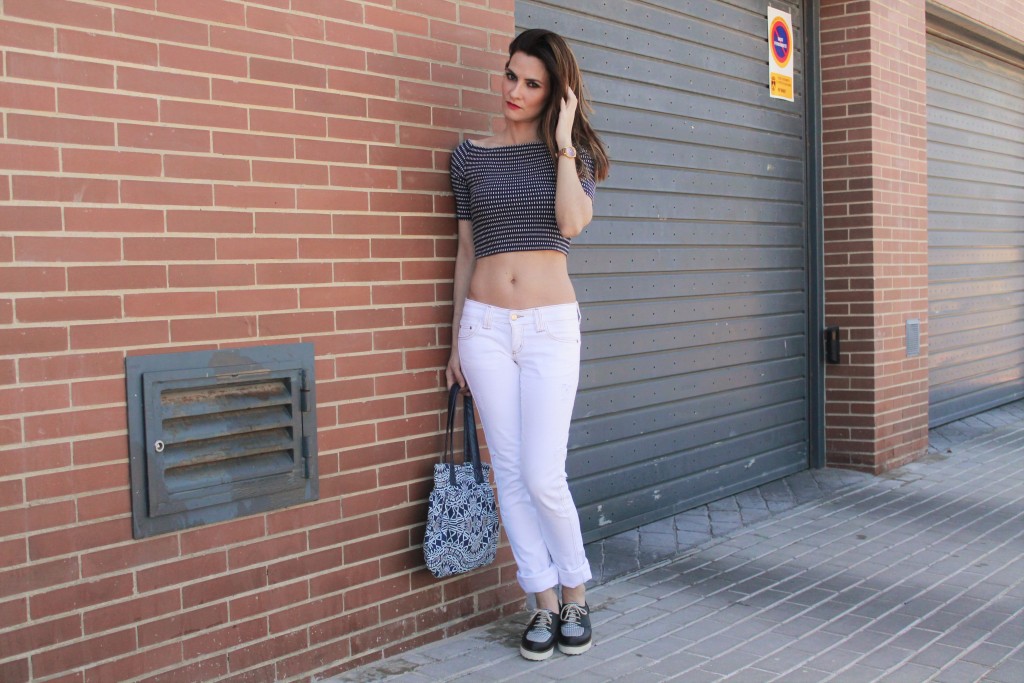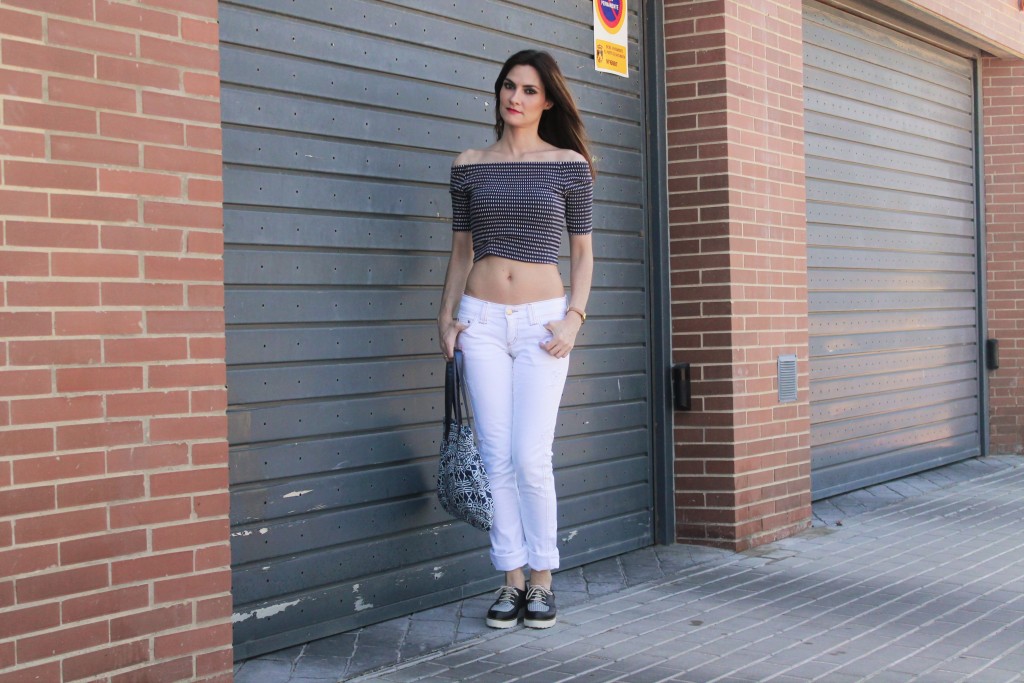 Finalmente y para completar el outfit, sólo dos accesorios; un bolso azul con estampado celeste y unos zapatos oxford con plataforma y estampado de cuadros. Estos dos elementos le dan al look un toque juvenil, original y divertido. ¡Espero que os guste!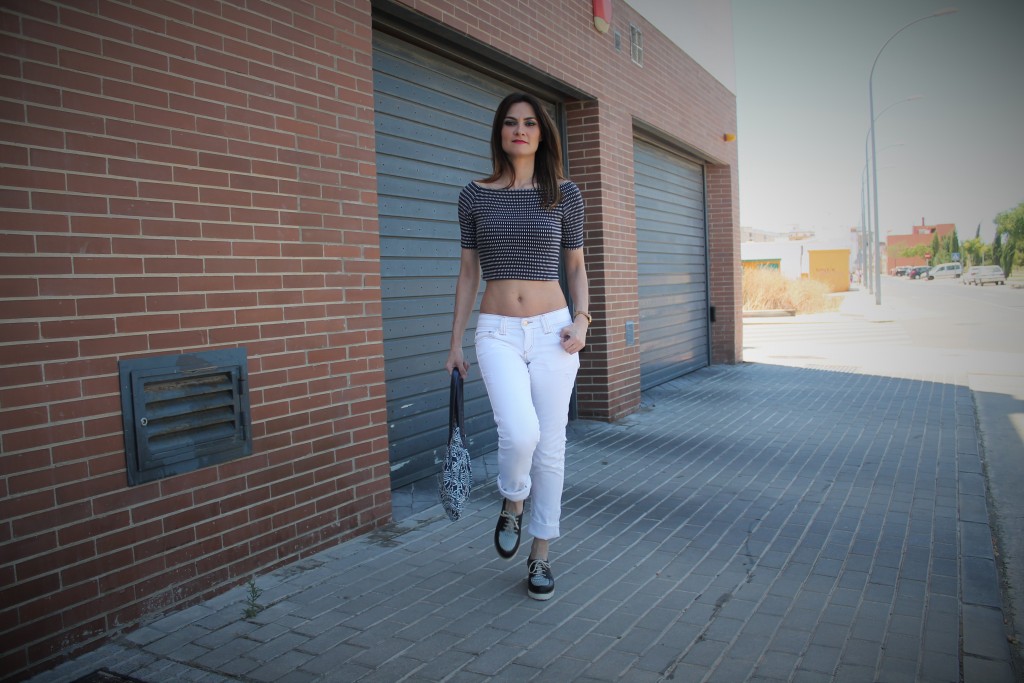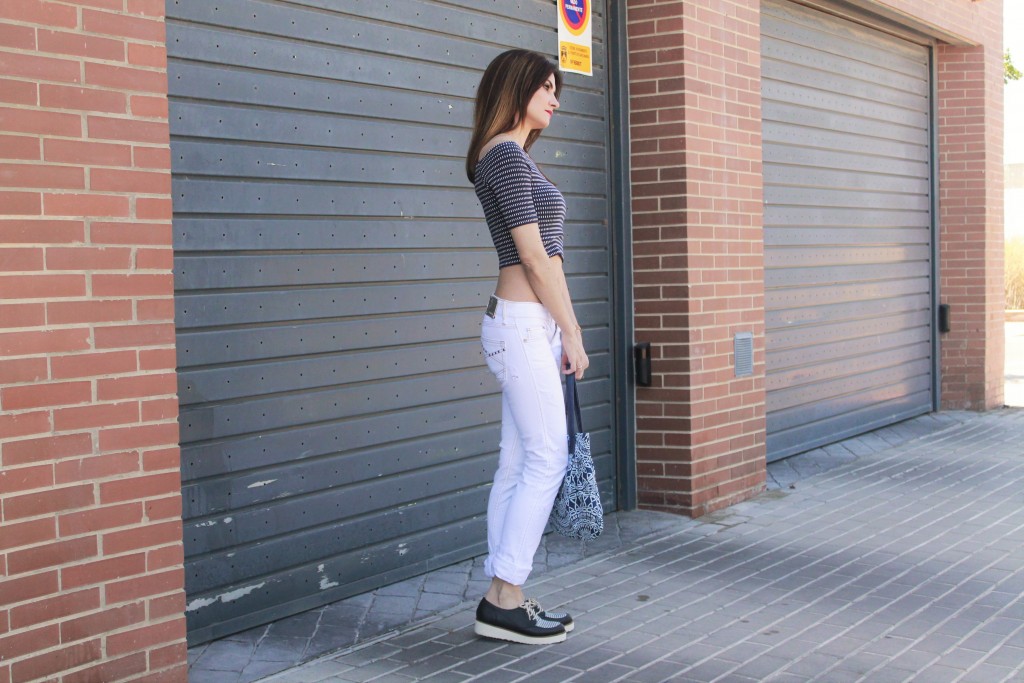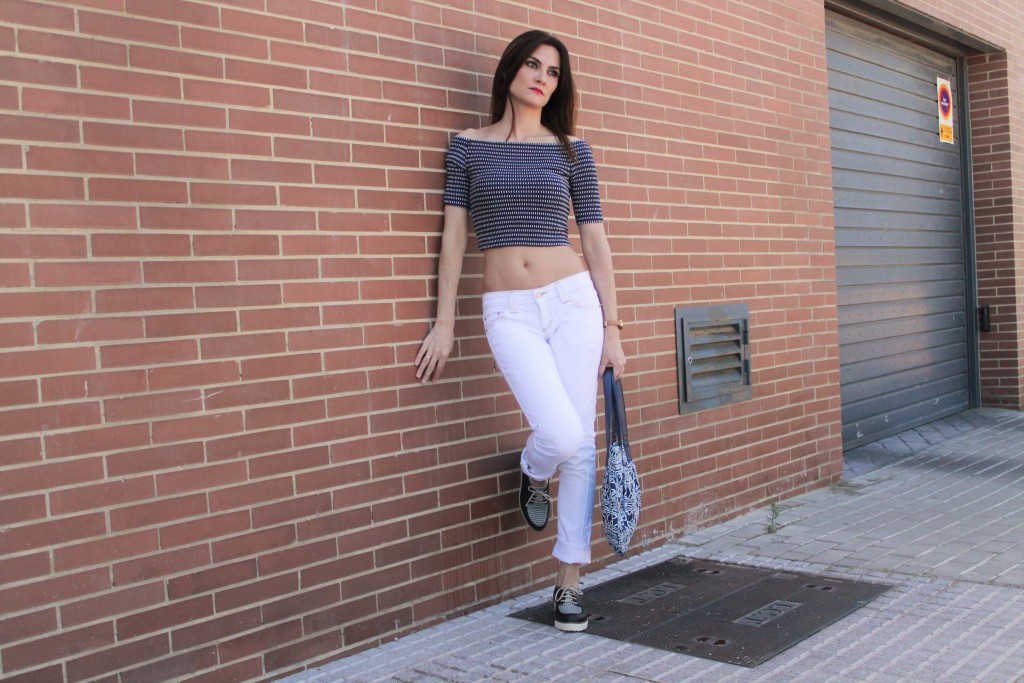 Finally, to complete the outfit only a couple of accessories: a marine bag with a pastel blue print and a pair of oxford shoes with a square print and a platform. These two items give the look a youn, fresh and original touch. Hope you like it!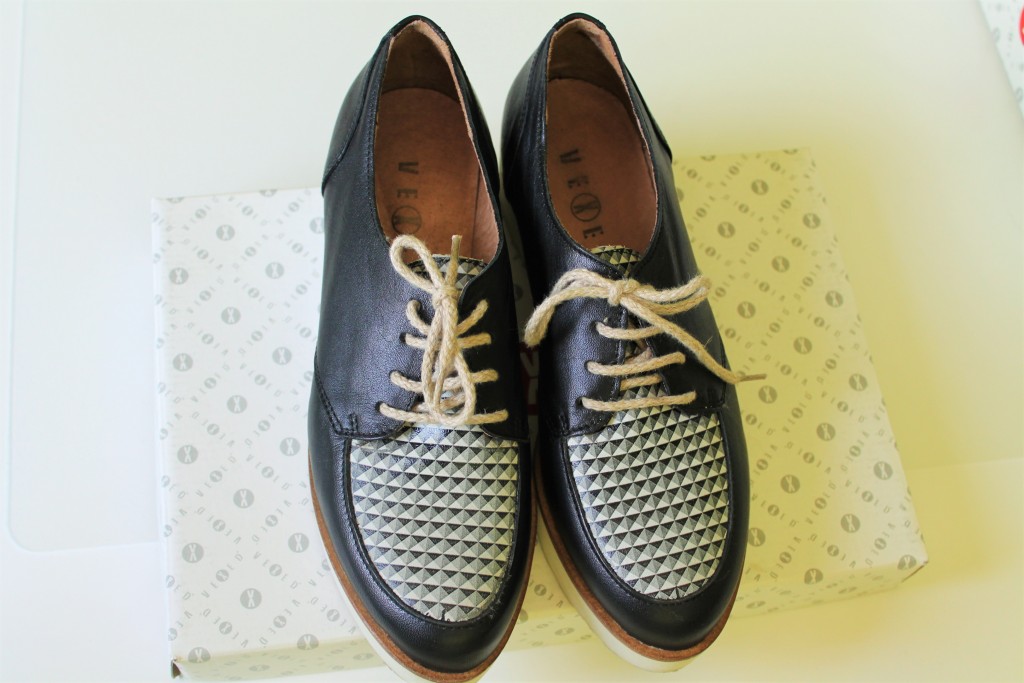 Jeans: Stradivarius (old).
Crop Top: Stradivarius (verano pasado).
Calzado: Vexed (old).
Bolso: Primark (old).
Reloj: Parfois (del año pasado).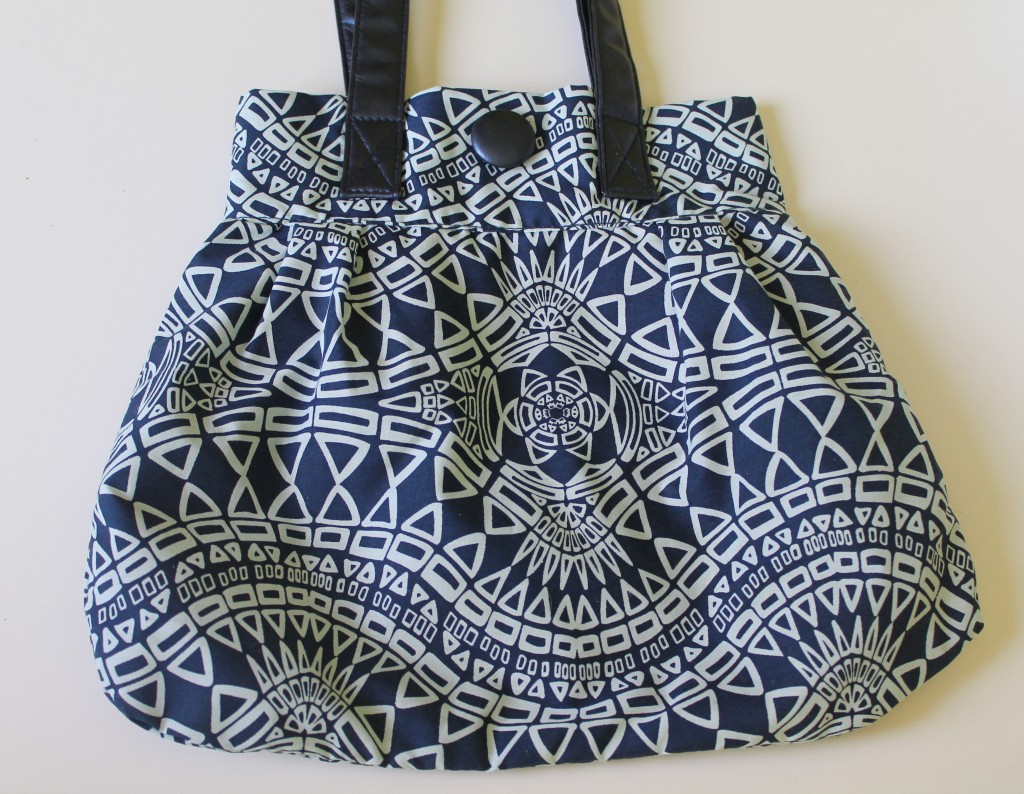 Jeans: Stradivarius (old).
Crop Top: Stradivarius (last year).
Shoes: Vexed (old).
Bag: Primark (old).
Watch: Parfois (last year).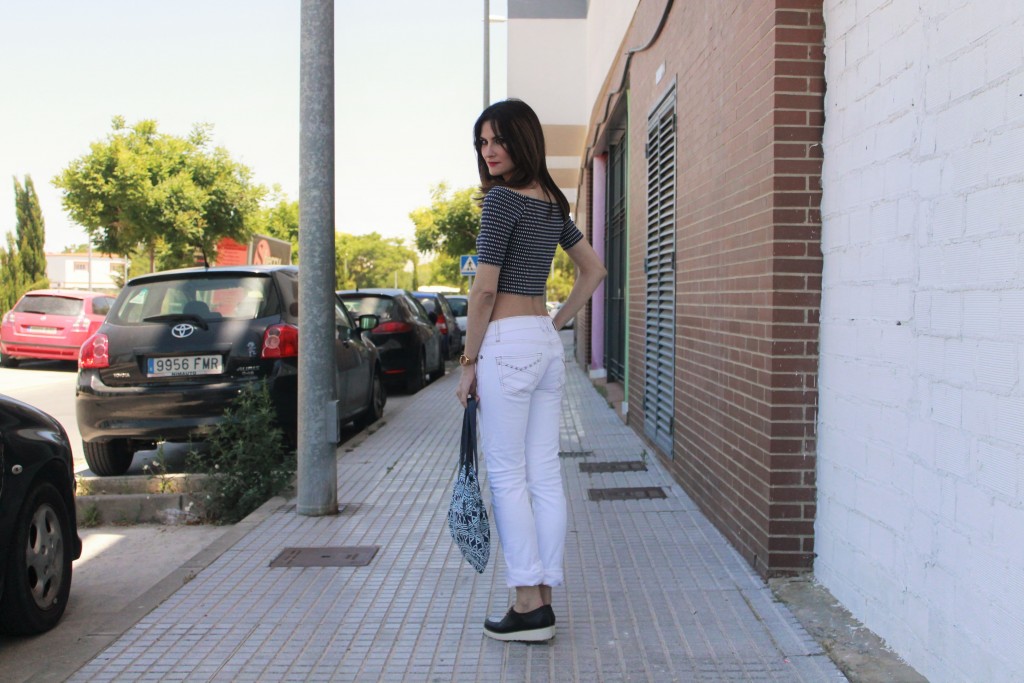 ¡Y eso es todo! El maquillaje que llevo es el que publiqué el viernes de la semana pasada. Si quieres verlo pincha aquí.
¡Muchas gracias por pasar y dejar vuestros comentarios!
Ya sabéis que también podéis suscribiros y seguirme por facebook, twitter, instagram, bloglovin and pinterest.
¡Feliz semana!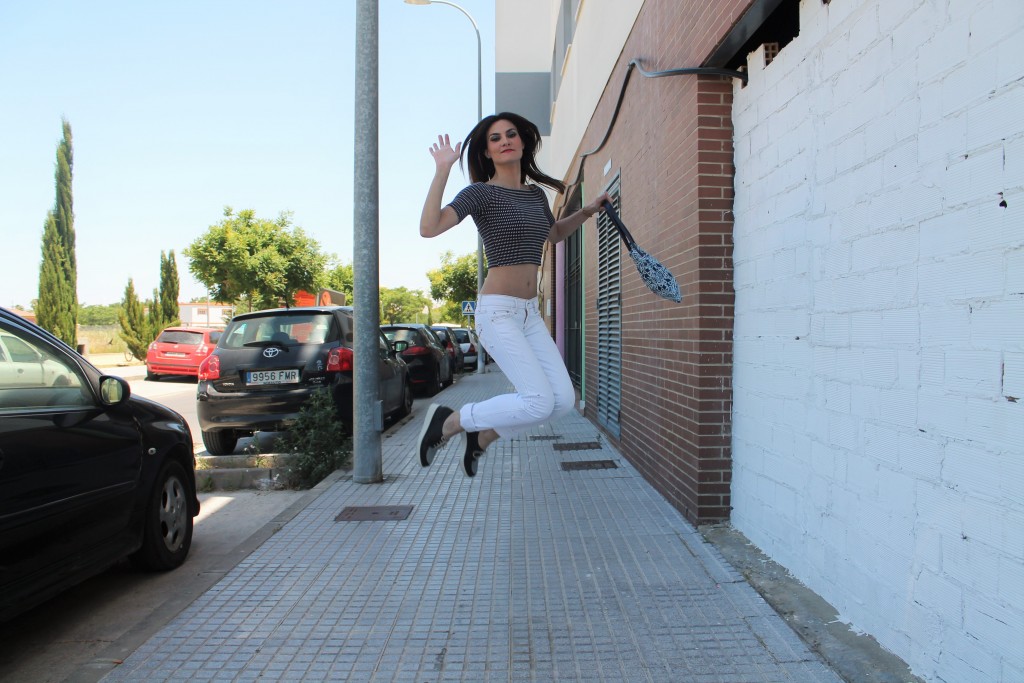 And that's all! The makeup I'm wearing is the one I published last Friday (if you want to know more, click here).
Thanks for reading and leaving your comments! 
You can also subscribe and follow me on facebook, twitter, instagram, bloglovin and pinterest.
Have a wonderful week!
Raquel