¡Buenos días!
Por motivos de salud, he tenido que estar apartada del blog unos días, así que siento la tardanza en la publicación de este post. Tengo aún casi un mes de postoperatorio por delante, así que iré publicando cuando vaya pudiendo y por adelantado os pido un poco de paciencia y disculpas por no estar tan presente por aquí. No obstante, sigo activa por redes sociales en la medida de lo posible :).
Good morning!
Due to health issues, I haven't been able to publish any posts for a while. I still have a month to go until full recovery, so I'll be posting a little less than usual this month. I apologise for this in advance and hope you'll have a little patience ;). I'll be present on social networks anyway :).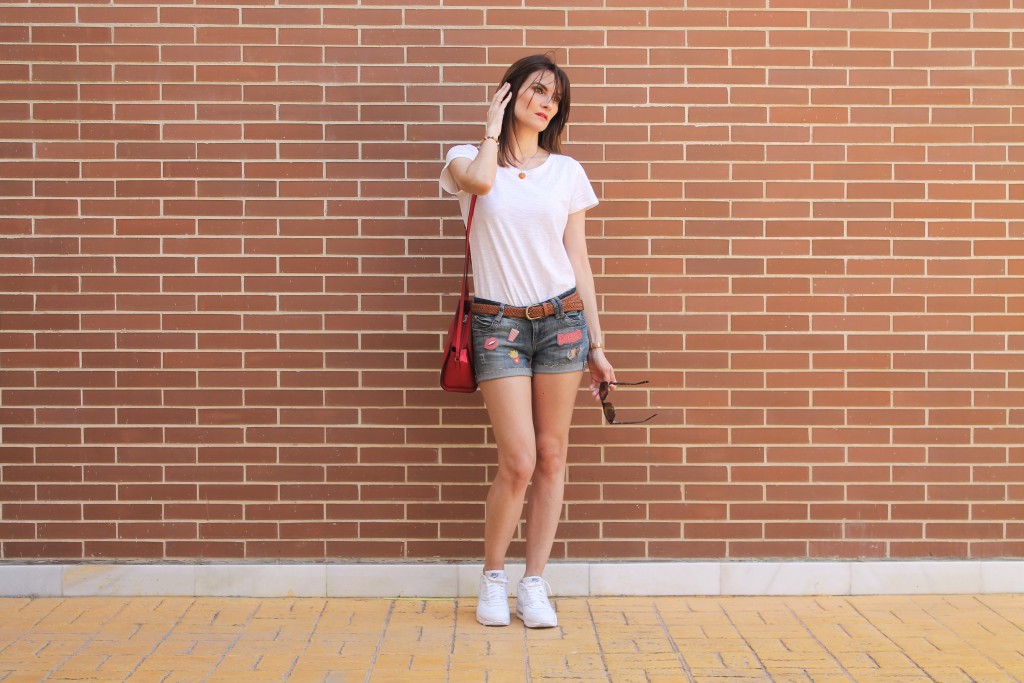 Dicho esto, hace algunas semanas os enseñé mi primer DIY; unos shorts vaqueros customizados y hoy os enseño una opción de cómo combinarlos.
Unos shorts denim admiten casi cualquier prenda pero como, en este caso, le puse bastantes parches con motivos pop, he preferido combinarlos con básicos para no sobrecargar.
That being said, a few weeks ago I brought you my first DIY; my own customized denim shorts and, today, I wanted to show you how to combine them.
A pair of denim shorts are quite easy to combine but as I customized them with several pop patches, I preferred to match them with some essentials for a more balanced look.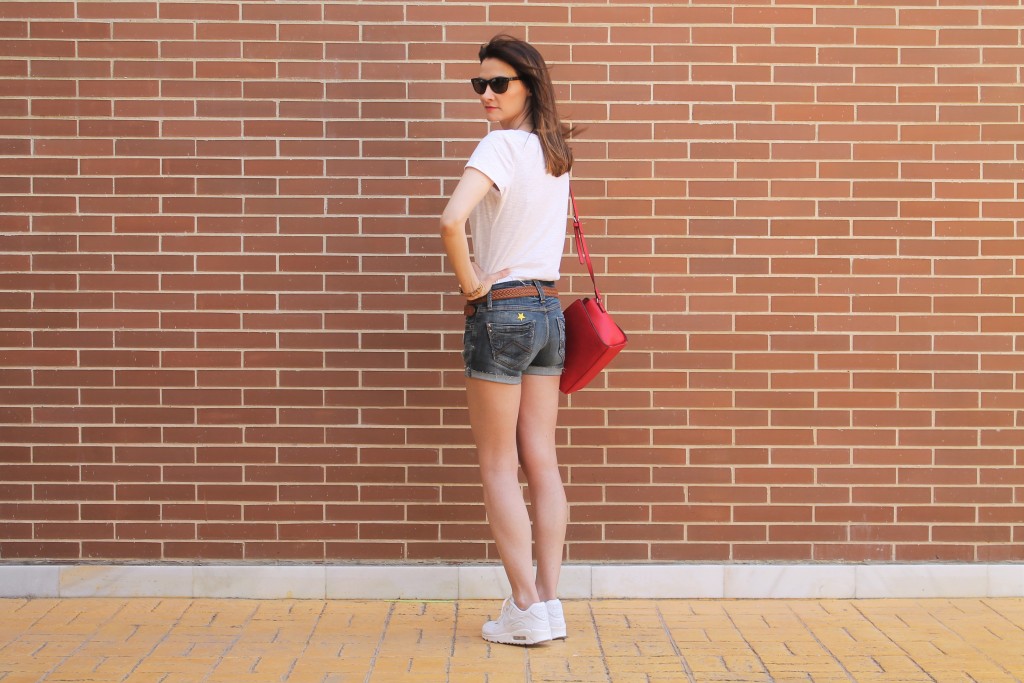 El blanco nunca falla y menos en la temporada estival, así que he elegido una camiseta básica de algodón orgánico que compré en H&M hace algún tiempo en rebajas y unas zapatillas Nike Air Max en dicho tono.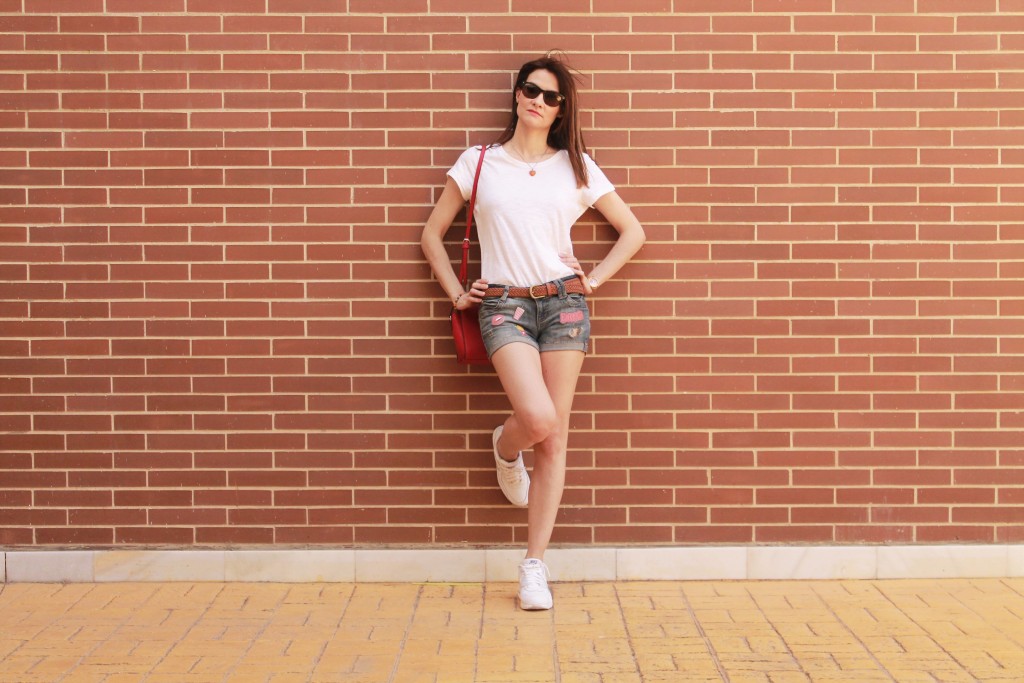 White is always appropriate, especially during the summer time, so I chose an organic cotton basic t-shirt that I bought from H&M last year and a pair of Nike Air Max sneakers in that precise shade.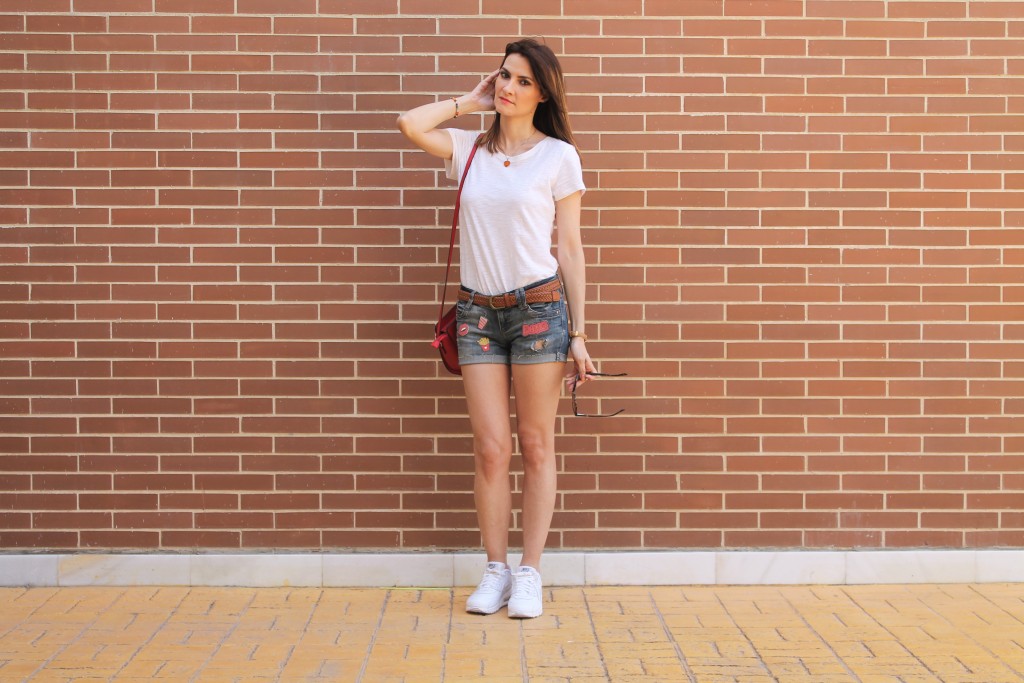 Para meter notas de color, he elegido un bolso en rojo, tono predominante en la mayoría de los parches y un cinturón trenzado en marrón claro. Las gafas de sol las he elegido también con la montura en marrón, a juego con el cinturón.
To add a bit of colour, I opted for a red bag (predominant shade of most of the patches), a light brown belt and also brown sunglasses to match them with the belt.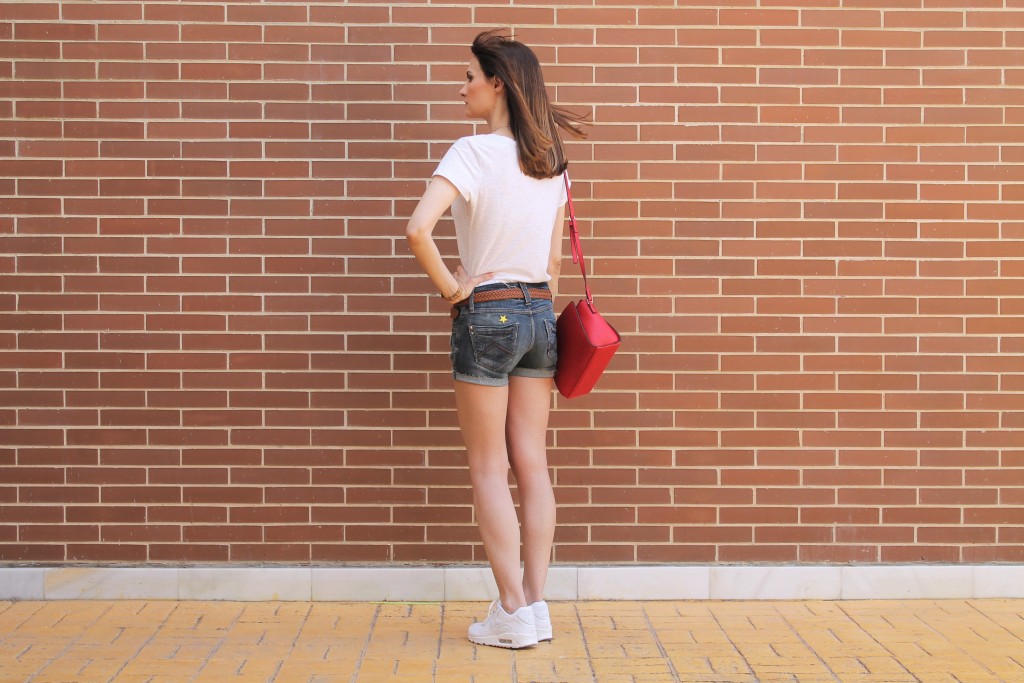 El resultado es un outfit cómodo y actual pero muy favorecedor para el día a día.
And this is what you get: an original and relaxed but flattering look.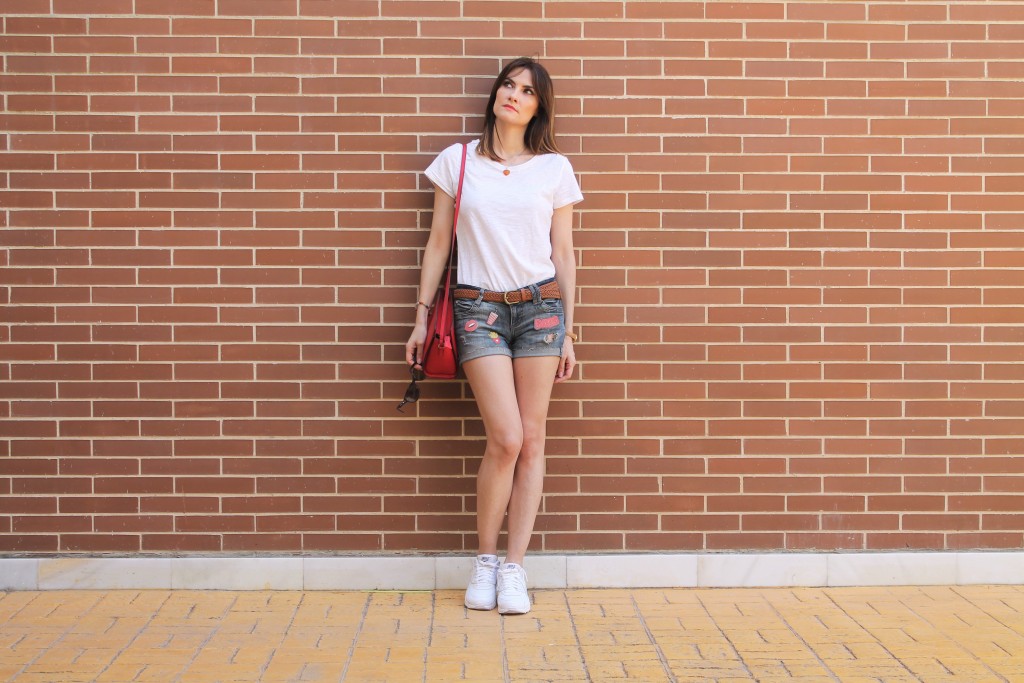 Shorts Denim customizados: para ver el proceso pincha aquí.
Camiseta básica: H&M (old).
Calzado: Nike Air Max 90 Essential (old).
Bolso: Stradivarius (rebajas).
Cinturón: Stradivarius (old).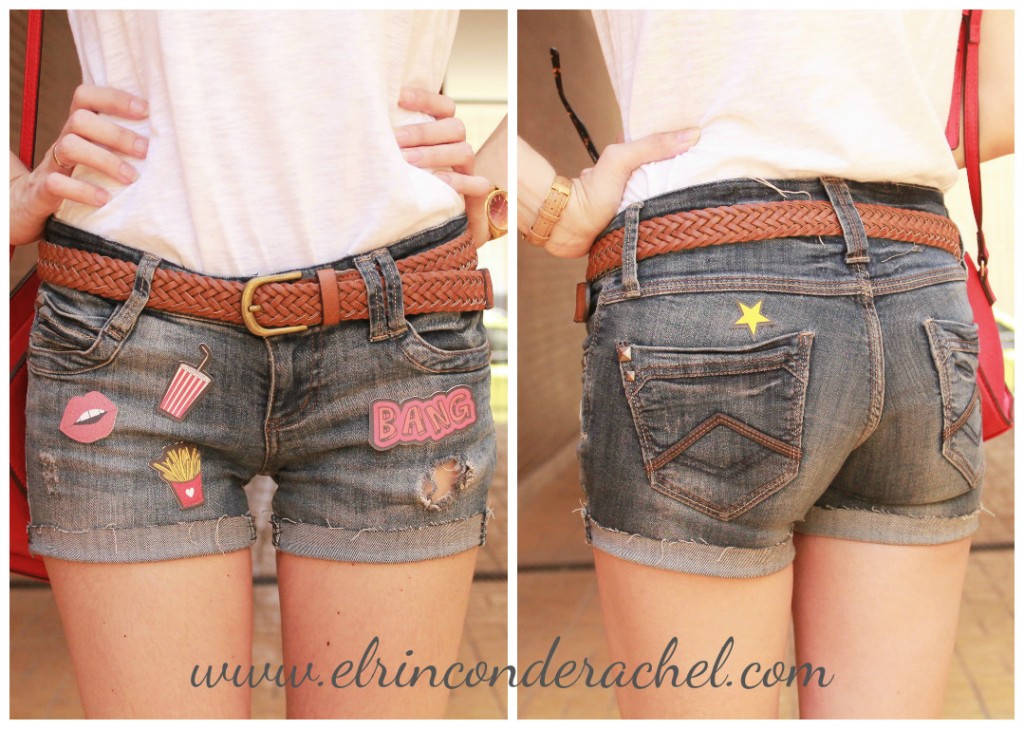 Customized Denim Shorts: if you want to know more about this DIY click here.
T-shirt: H&M (old).
Sneakers: Nike Air Max 90 Essential (old)
Bag: Stradivarius (sales).
Belt: Stradivarius (old).
Y eso ha sido todo por hoy. Espero que os haya resultado inspirador 🙂
Gracias por leer y ¡que paséis una semana estupenda!
And that's all for today! Hope you find this post inspiring!
Thanks for reading! Have a wonderful week!
Lots of love,
Raquel