¡Buenos días!
Good morning!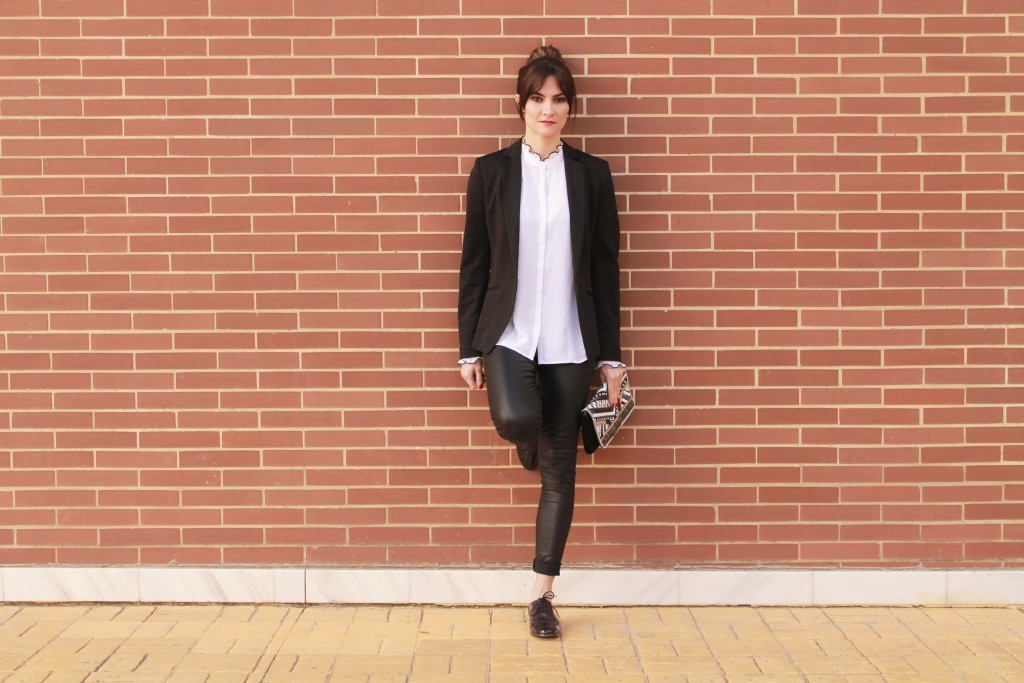 Hoy os traigo un look con una prenda que está muy de moda esta temporada de primavera. Vuelve a ser tendencia el look romántico, sobre todo aquellas prendas que tienen algunos detalles de estilo victoriano como volantes, encaje, cuellos altos y cerrados, etc y lo cierto es que a mi este estilo me enamora. Por eso, para este outfit he escogido una camisa de Stradivarius que está ahora en tienda y que tiene ese tipo de detalles.
Romantic style is trendy again this Spring, especially those garments that have Victorian air details such as frills, lace, high collars, etc. The truth is that I love that style, so today, I bring you an outfit with a shirt that has some of such details on it, as its main protagonist. I bought it from Stradivarius a few weeks ago, so you can still buy it in case you like it.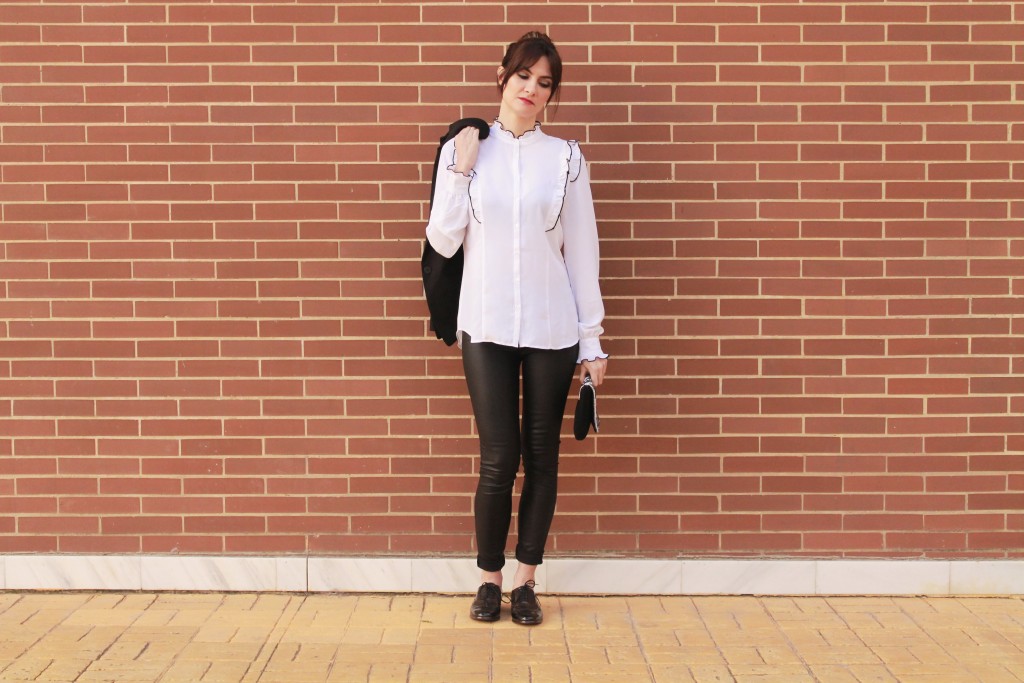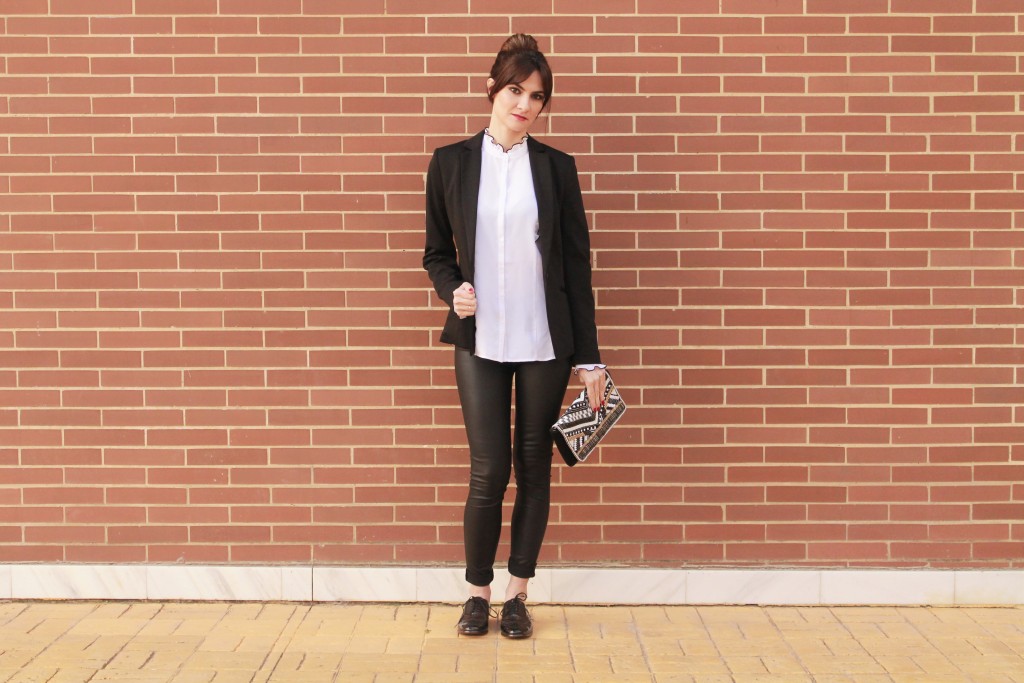 La camisa es la estrella indiscutible del look y el toque victoriano ya le aporta suficiente personalidad, así que he querido que el resto de prendas fuesen más sobrias para no restarle ese protagonismo. Por ello, he escogido unos leggins negros efecto piel para la parte de abajo y una blazer también negra como prenda de abrigo.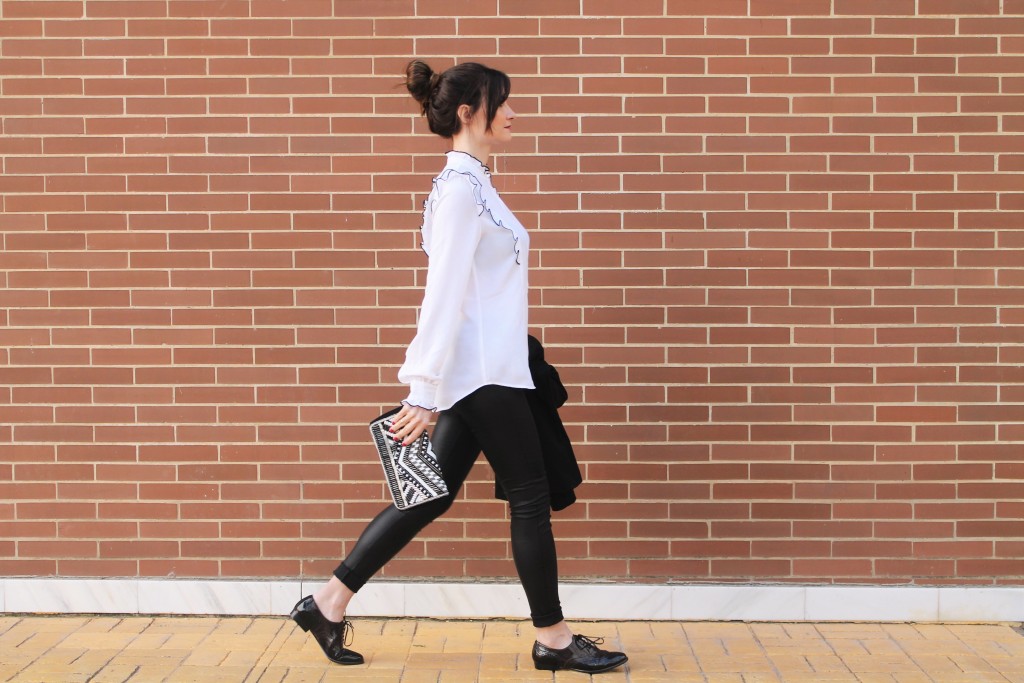 I wanted to focus all the attention on the shirt as I think it's quite flashy due to its details, so I chose to combine it with more sober pieces of clothing; a pair of faux leather leggins and a black blazer.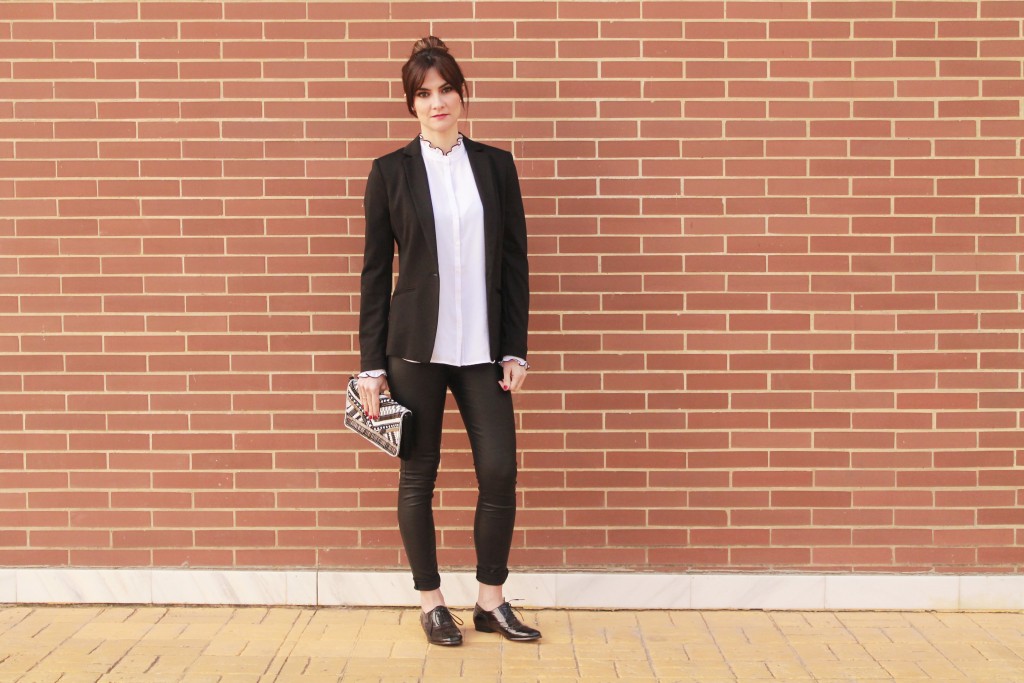 Para rematar el look, he elegido unos zapatos estilo oxford de charol combinados en piel marrón y negra y un bolso con pedrería blanco y negro. Creo que ambos elementos combinan bien con la camisa y contribuyen a dar ese aire lady elegante del conjunto final. ¡Espero que os guste el resultado!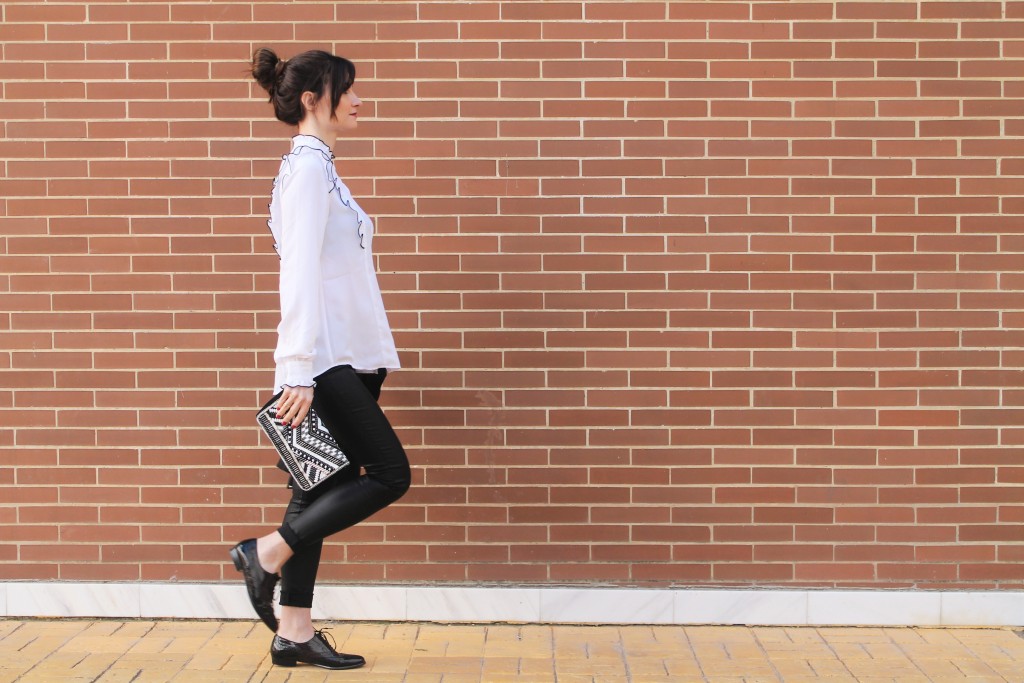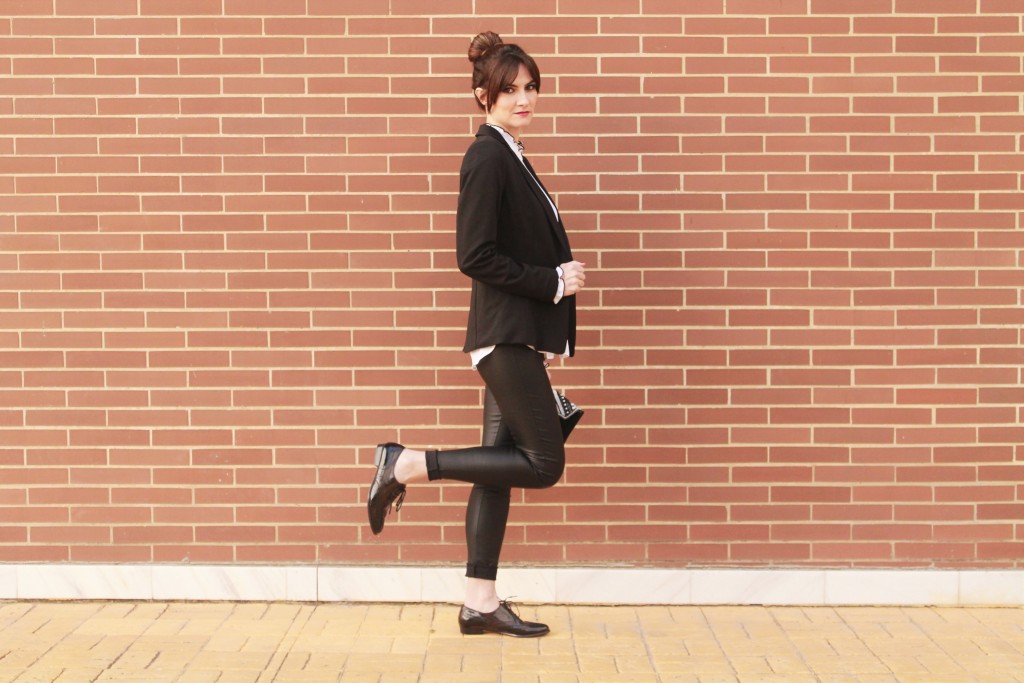 To complete the outfit I've chosen a pair of Oxford style patent leather shoes in brown and back and a black and white faux-gem clutch. Both accessories match the rest of the garments and contribute to add the classy lady touch to the final look. Hope you like the result!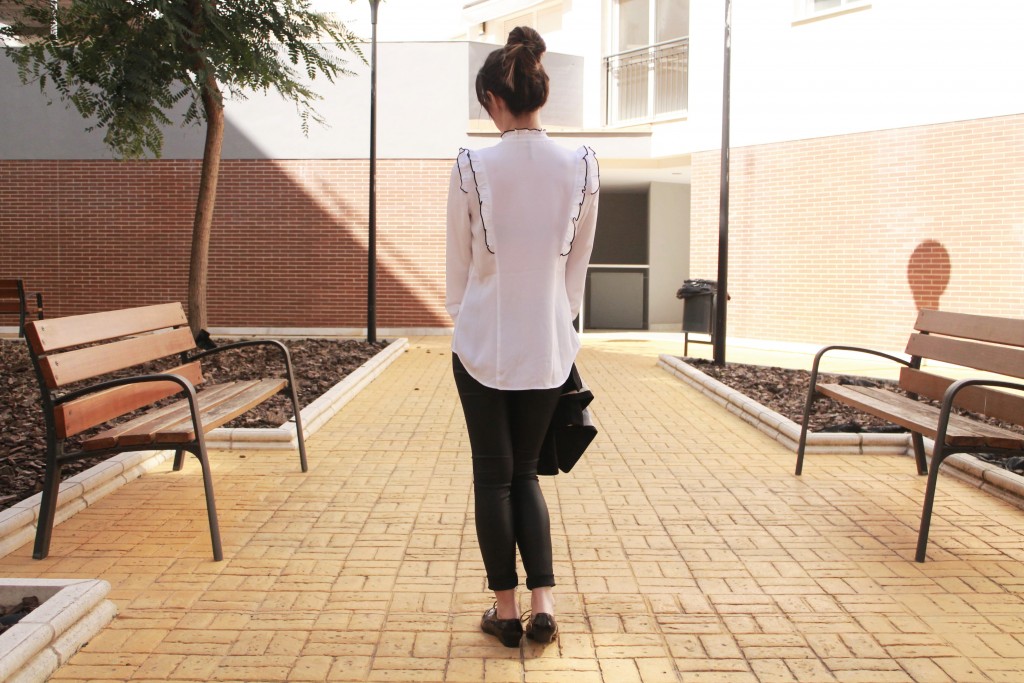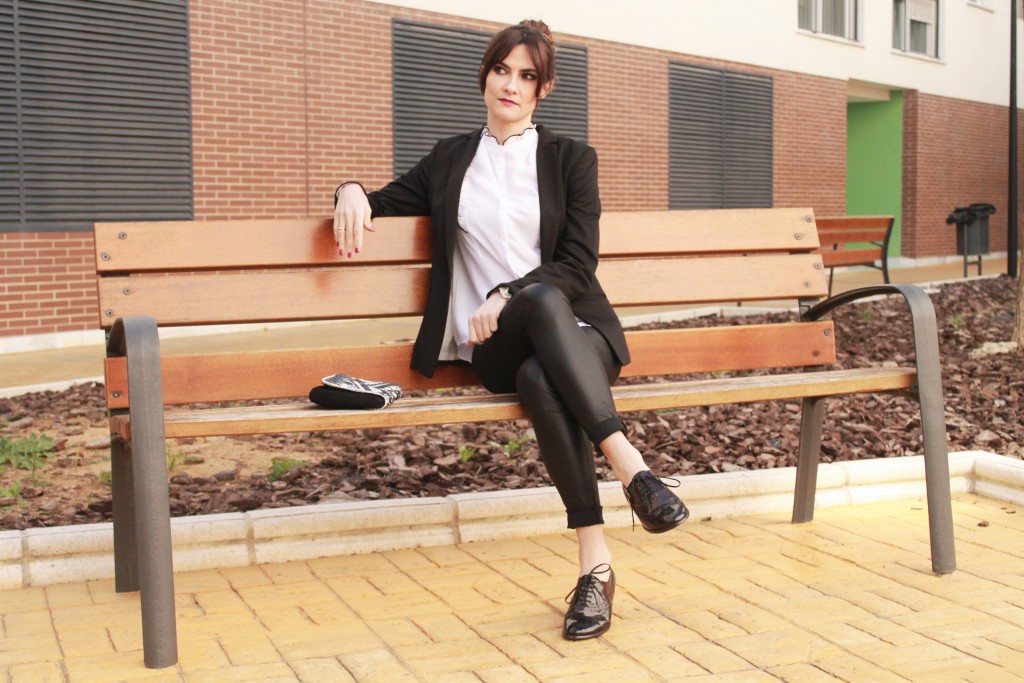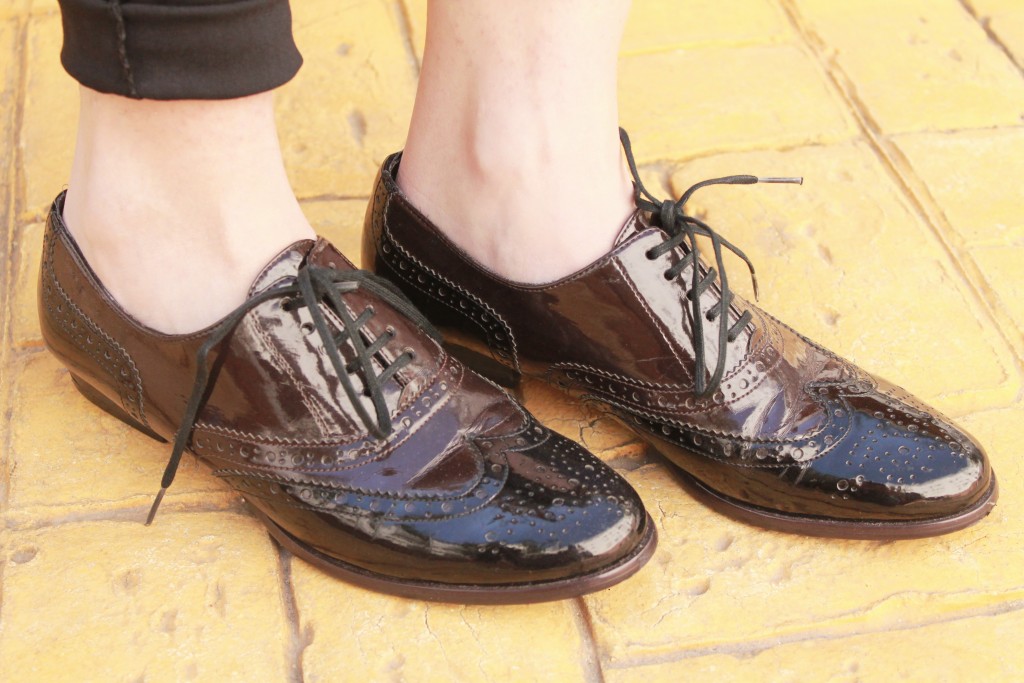 Chaqueta: H&M (old).
Camisa: Stradivarius de temporada (19,99 €).
Calzado: Mango (old).
Bolso: H&M (temporada pasada).
Leggins: Tienda local (old).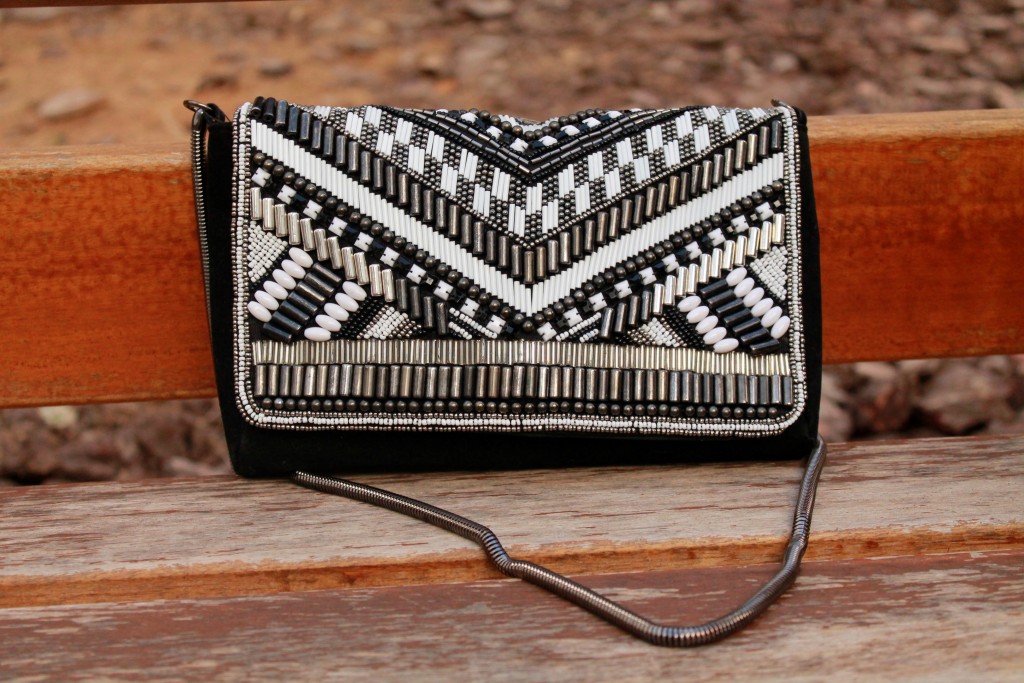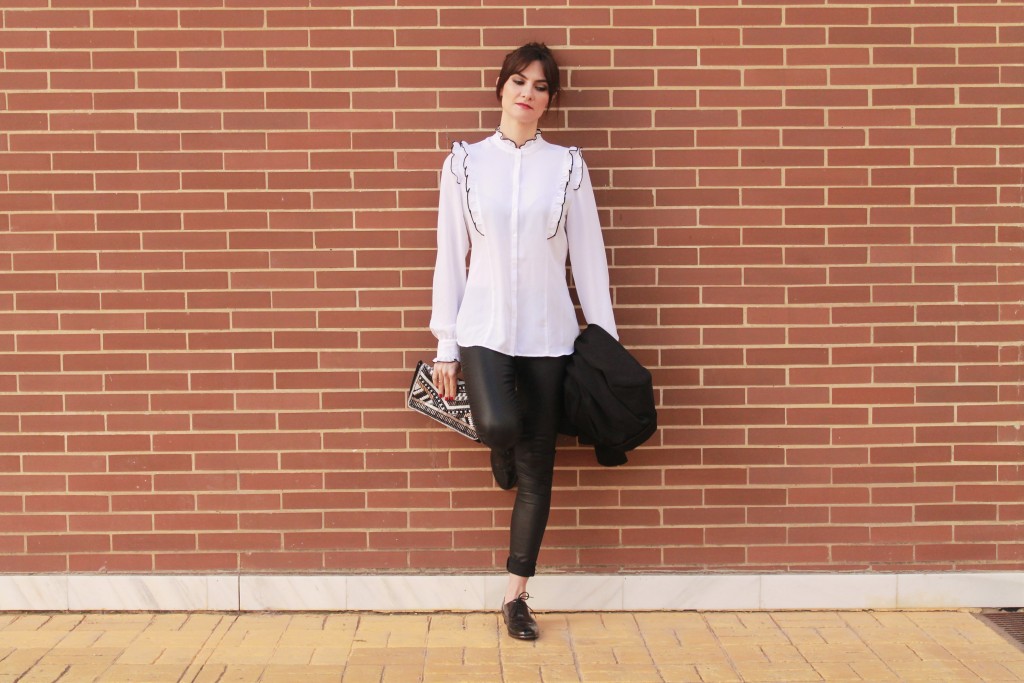 Blazer: H&M (old).
Shirt: Stradivarius this season (€19,99).
Shoes: Mango (old).
Clutch: H&M (last Winter).
Leggins: Local shop (old).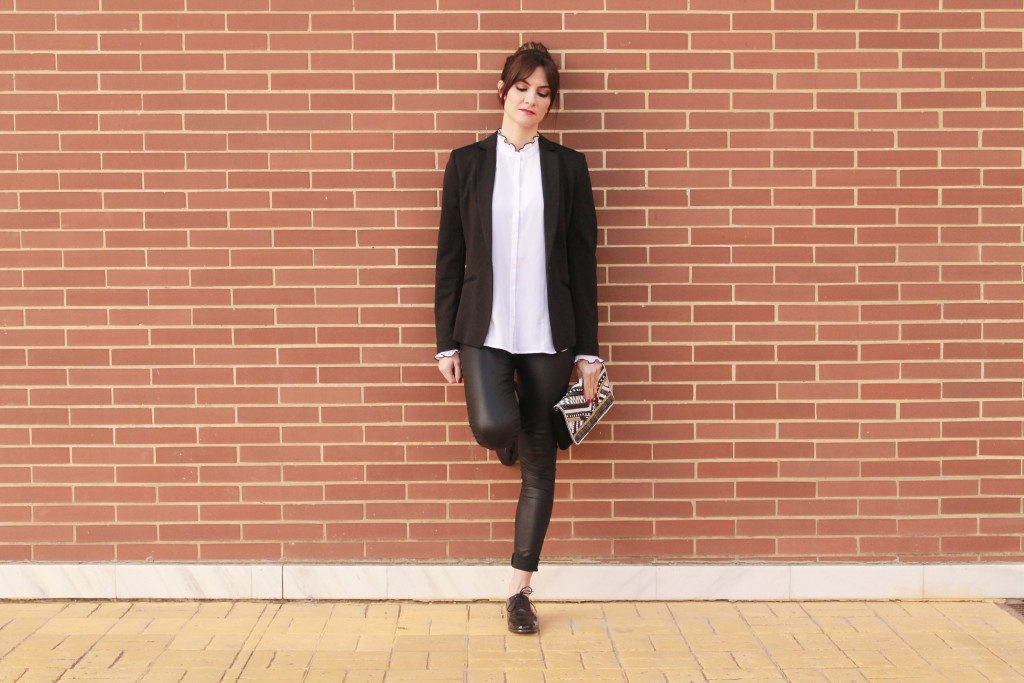 ¡Y eso es todo! Espero que os haya resultado inspirador.
¡Muchas gracias por pasar y dejar vuestros comentarios!
Ya sabéis que también podéis suscribiros y seguirme por facebook, twitter, instagram, bloglovin and pinterest.
¡Feliz semana!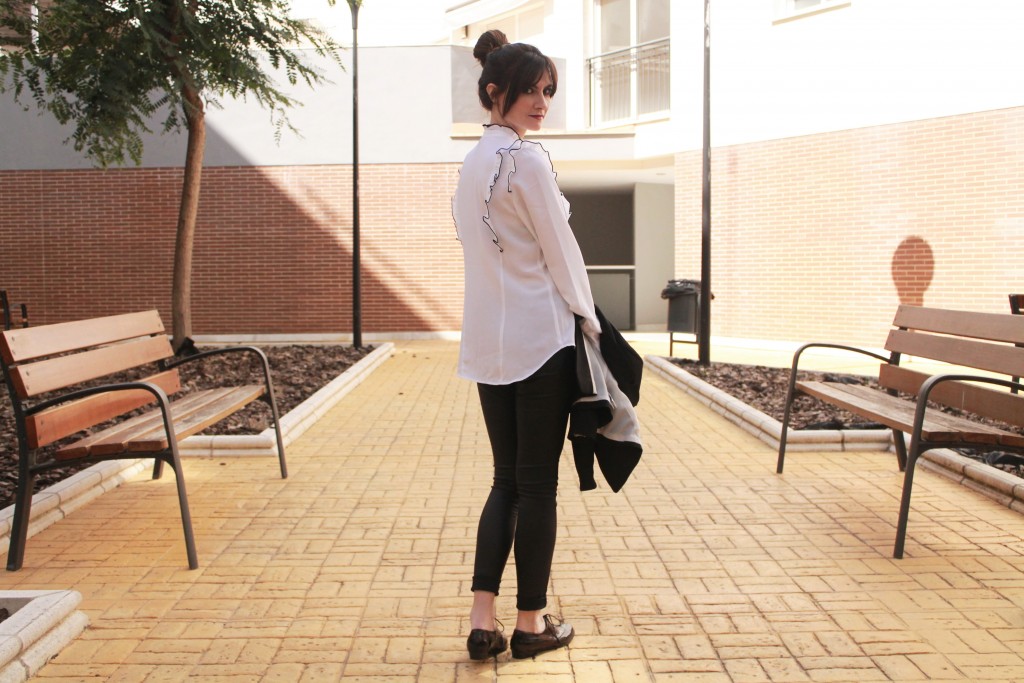 And that's all! I hope this post has been inspiring!
Thank you for reading and leaving your comments!
You can also subscribe and follow me on facebook, twitter, instagram, bloglovin and pinterest.
Have a wonderful week!
Raquel