¡Buenos días!
Good morning!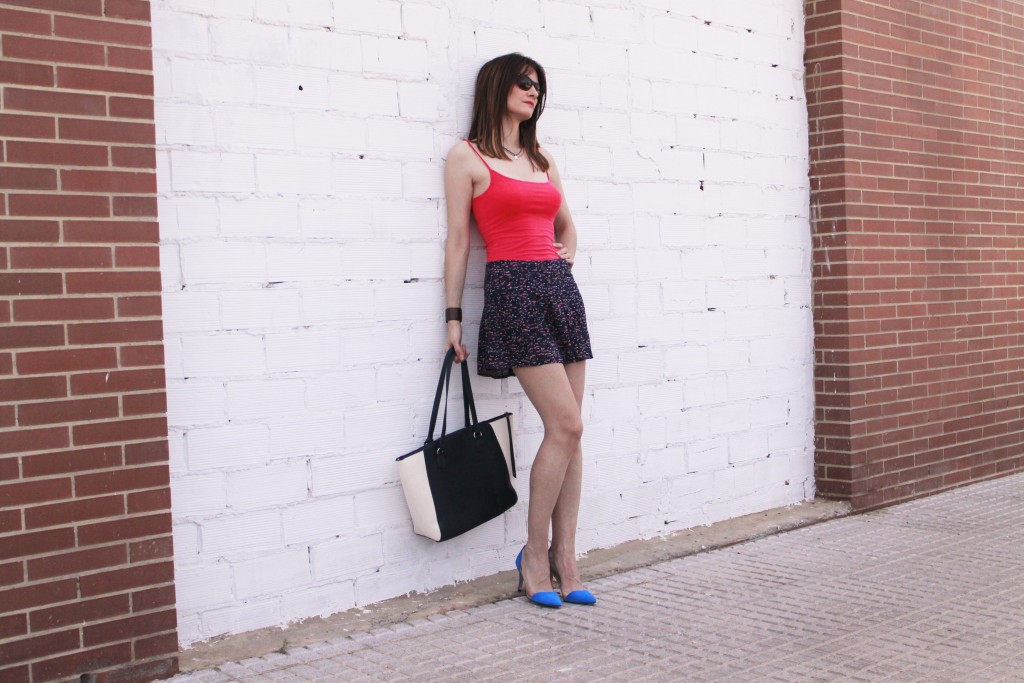 Hoy os traigo un outfit con una prenda que ha sido tendencia durante las temporadas pasadas y sigue siéndolo ahora en verano, una minifalda pantalón, en este caso estampada. Se trata de una prenda favorecedora, cómoda y muy versátil. La que he escogido tiene un fondo azul marino, pero juega con un estampado en blanco y rosa fresón que hace que sea muy combinable.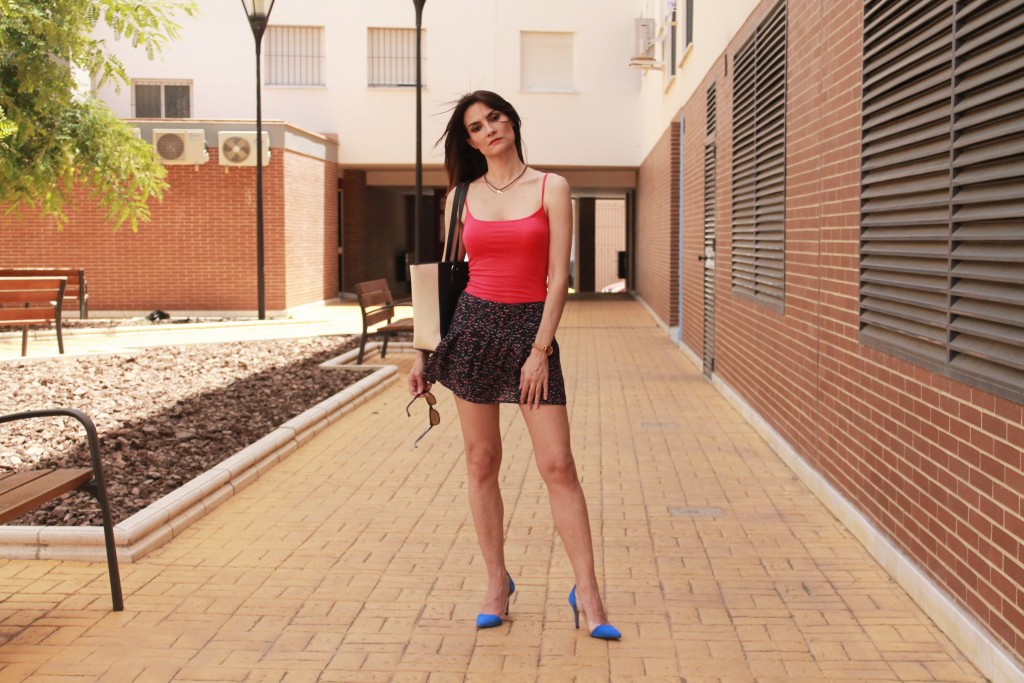 Today, I bring you an outfit using a piece of clothing that's been trendy during the last few seasons and keeps being so this summer; a mini culotte skirt. I think this type of garment is comfortable, flattering and really versatile. On this occasion, I've chosen one in marine blue but with a white and strawberry pink print that makes it easier to match.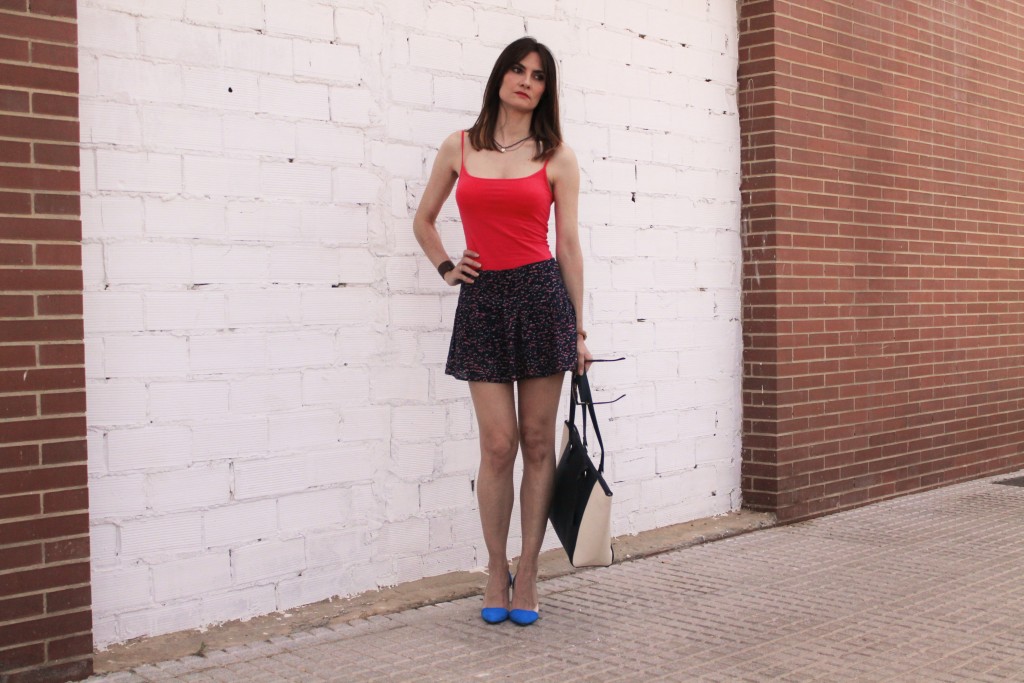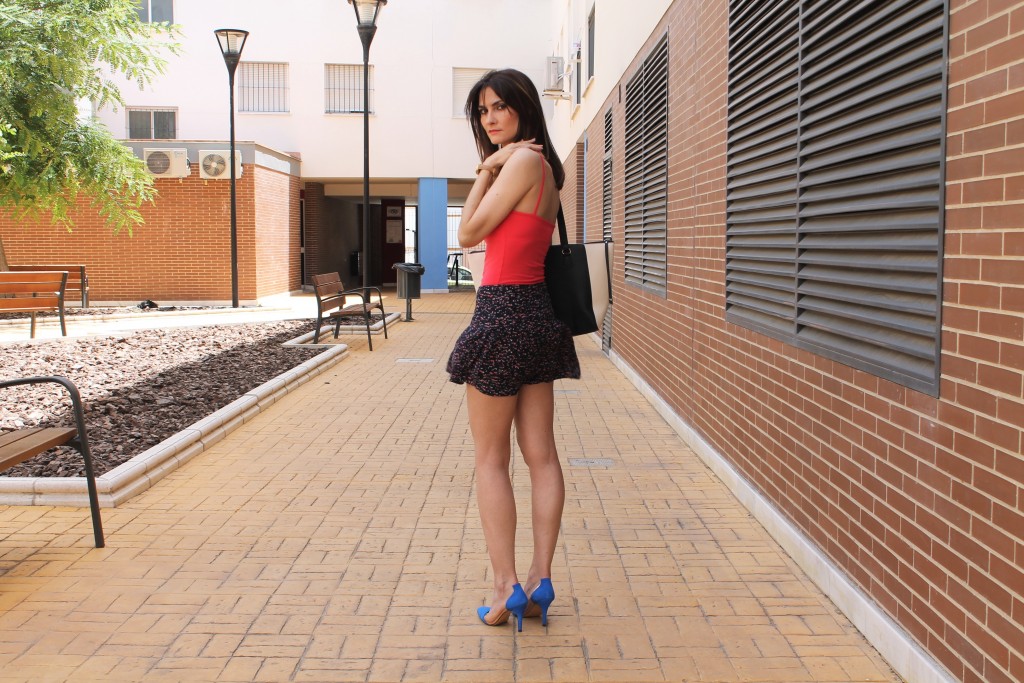 La he combinado con una camiseta básica de tirantes en un color rosa fresón, igual al del estampado de la minifalda. Creo que este color resulta favorecedor a la mayoría de tonos de piel.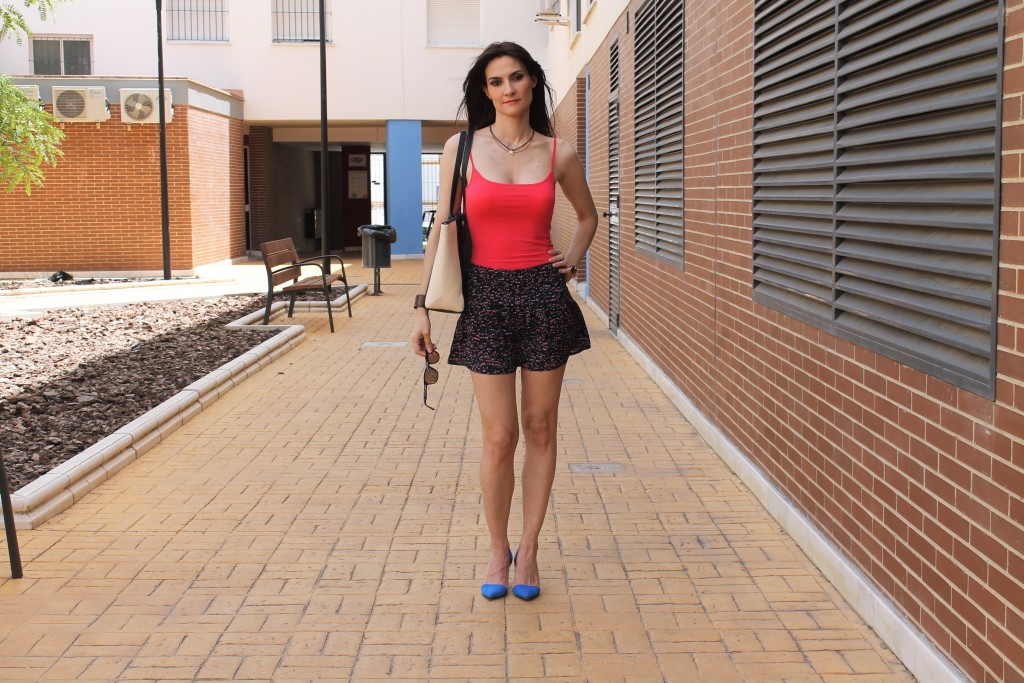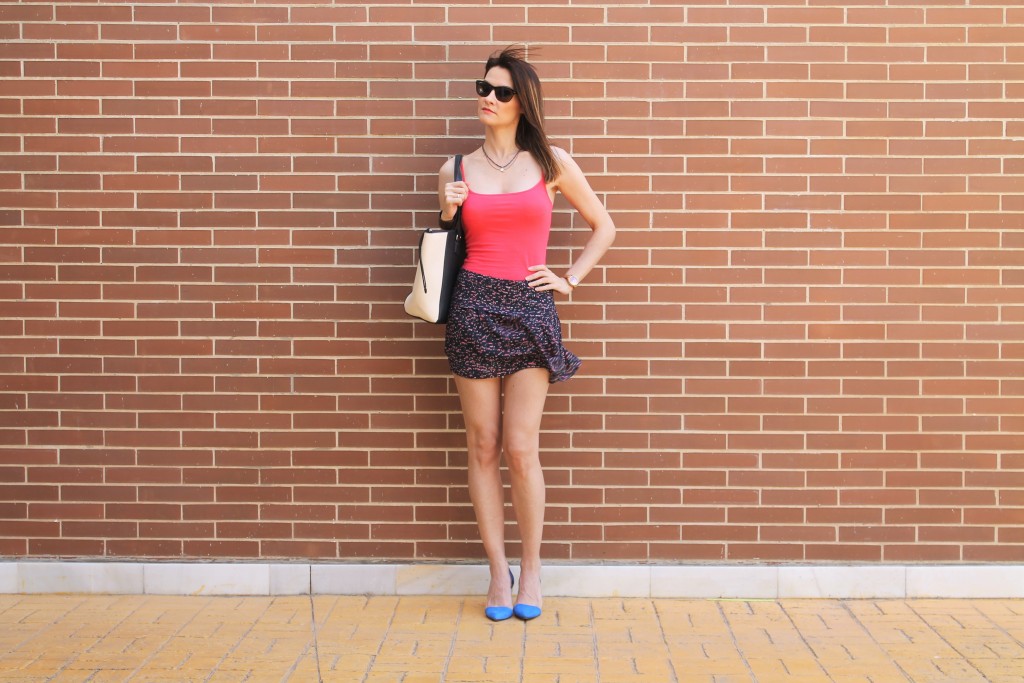 I've opted for a basic strawberry pink strap top. This shade matches the skirt print and, in my perspective, it's a really flattering and wearable colour for all skin tones.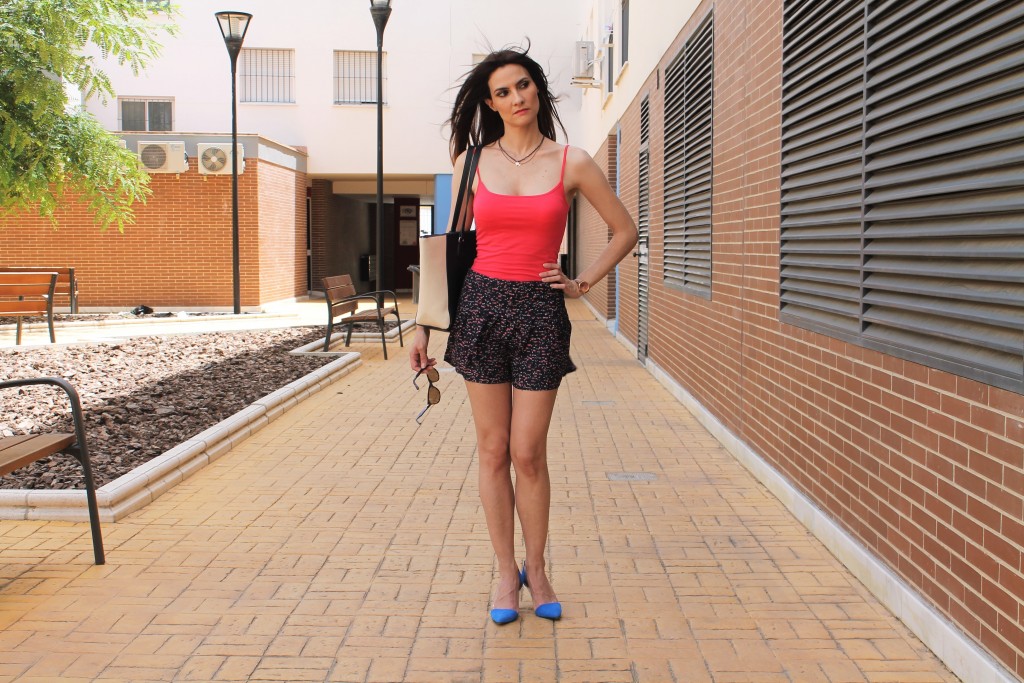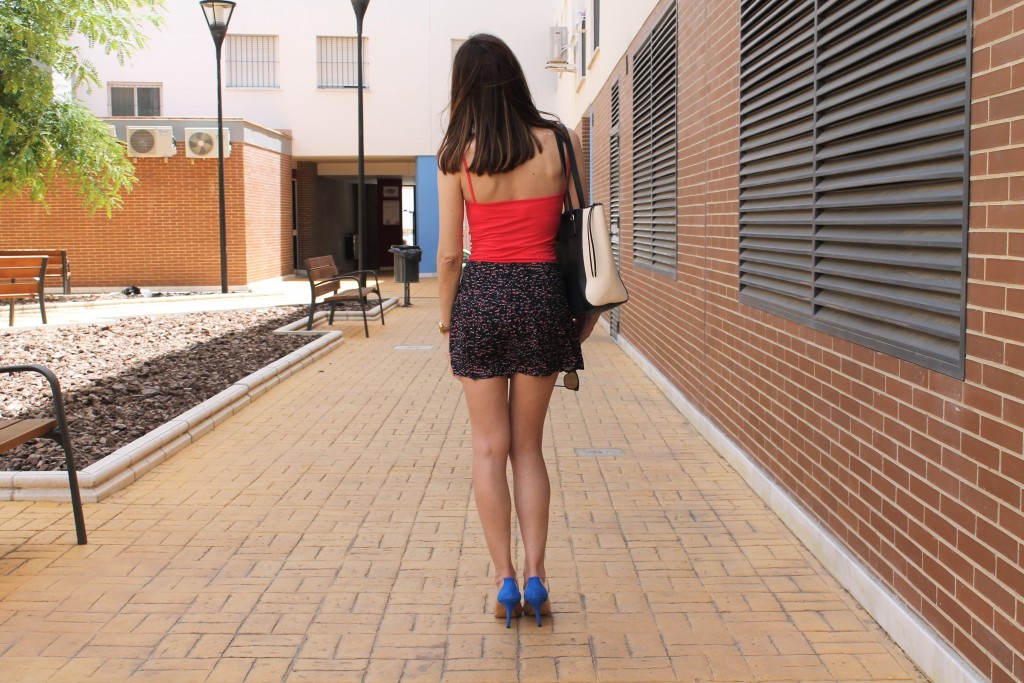 Siguiendo en esta línea, he elegido un bolso shopper combinado marino y blanco y para romper la gama cromática, he elegido unos stilettos en azul Klein que hacen el conjunto más elegante pero a la vez más divertido, aportando más vida y un toque de color diferente. ¡Espero que os guste!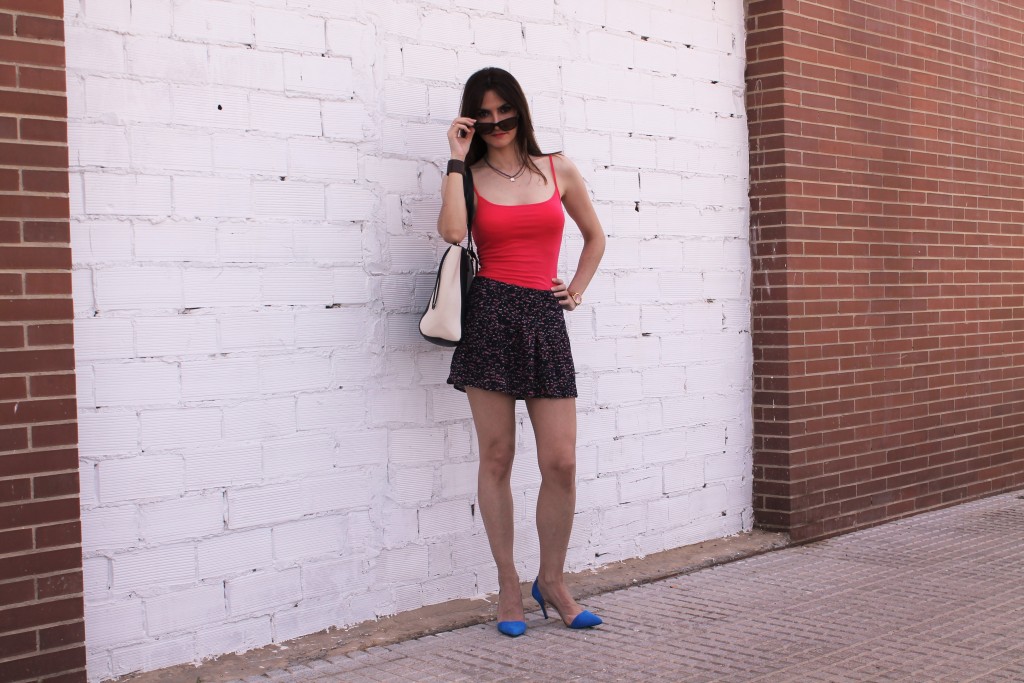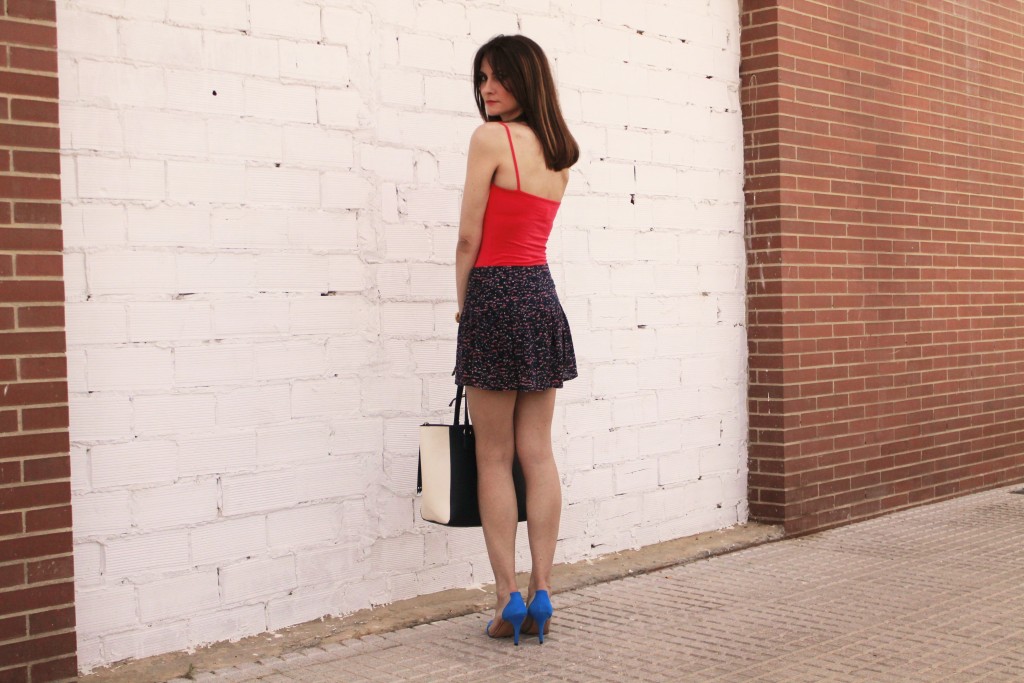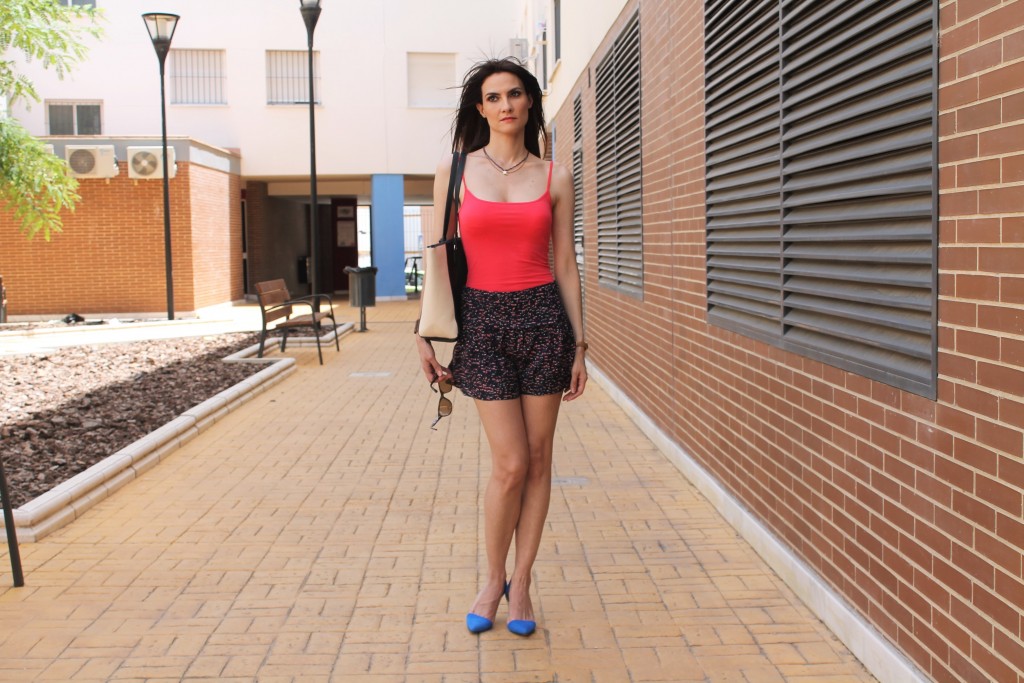 Following the same pattern, I've chosen a marine & white shopper bag and, in order to add a touch of colour and make the resulting outfit smarter and fresh, I've added a pair of Klein blue stilettos. Hope you like it!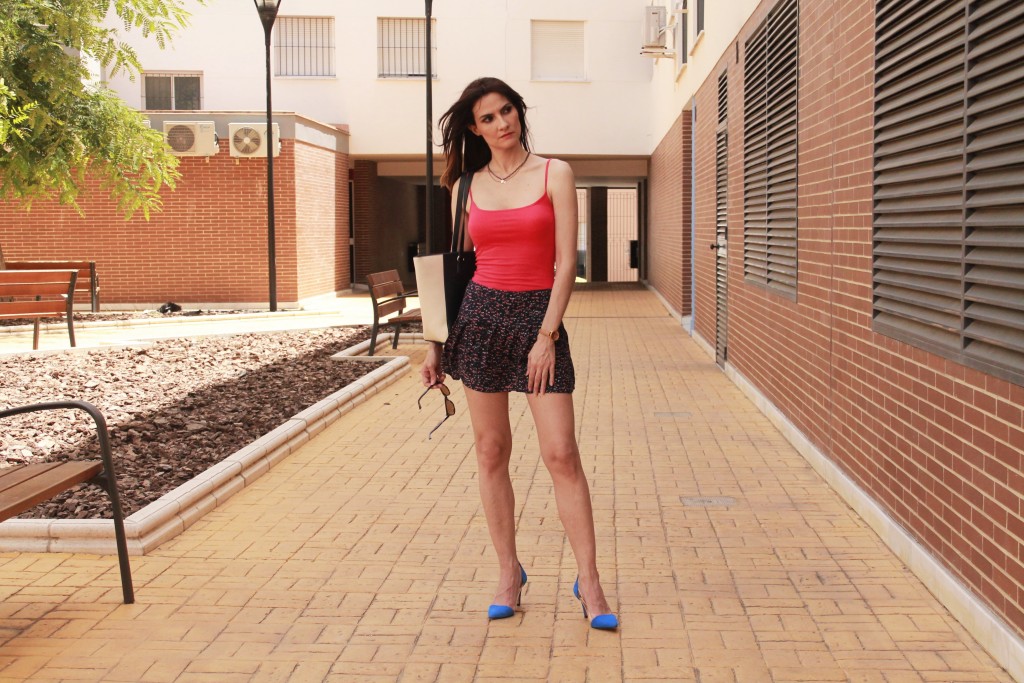 Minifalda pantalón: Pull & Bear (old).
Top: Primark (verano pasado).
Calzado: Vexed (año pasado).
Bolso: Stradivarius (esta temporada).
Gafas: Sunoptic (Multiópticas).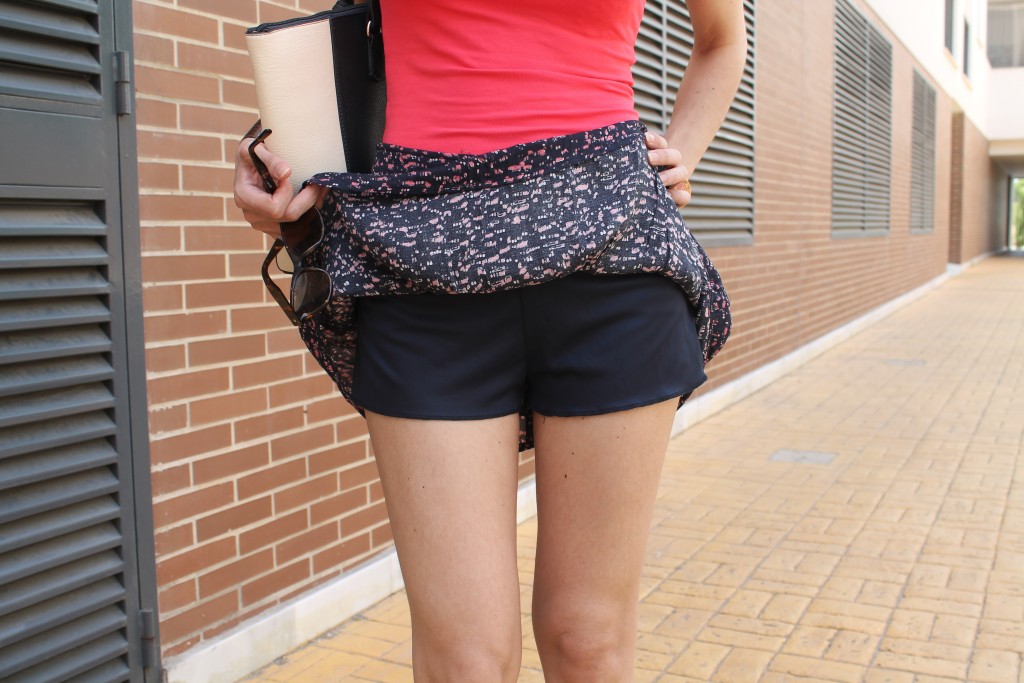 Mini culotte skirt: Pull & Bear (old).
Top: Primark (last Summer).
Shoes: Vexed (last year).
Shopper Bag: Stradivarius (this season).
Sunglasses: Sunoptic (Multiopticas).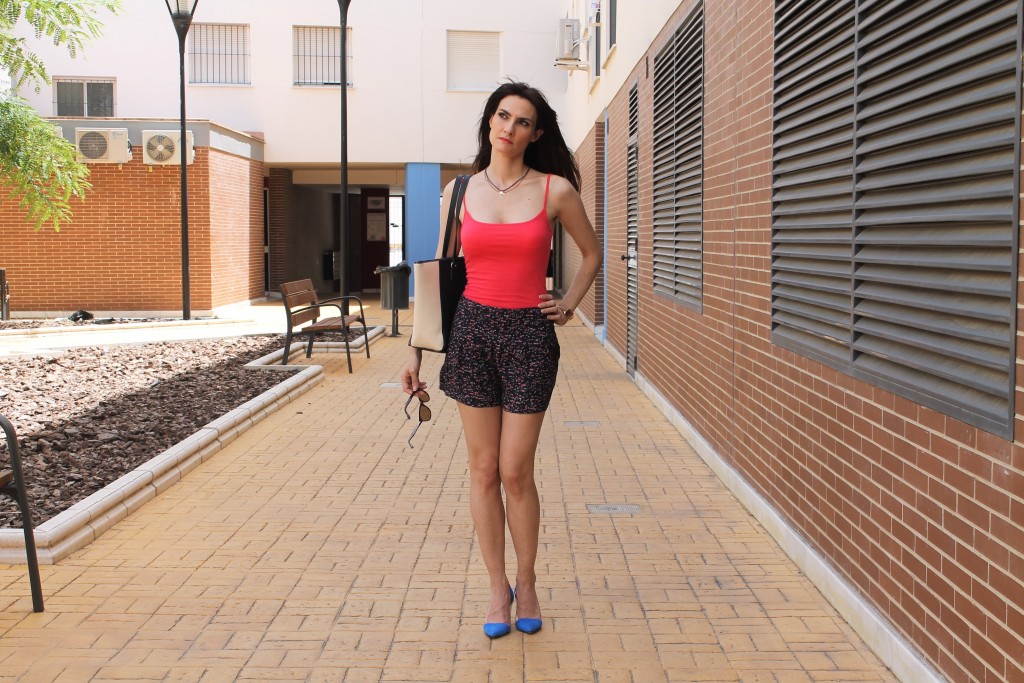 ¡Y eso es todo! El maquillaje que llevo es el que publiqué el Lunes pasado. Si quieres verlo pincha aquí.
¡Muchas gracias por pasar y dejar vuestros comentarios!
Ya sabéis que también podéis suscribiros y seguirme por facebook, twitter, instagram, bloglovin and pinterest.
¡Feliz fin de semana!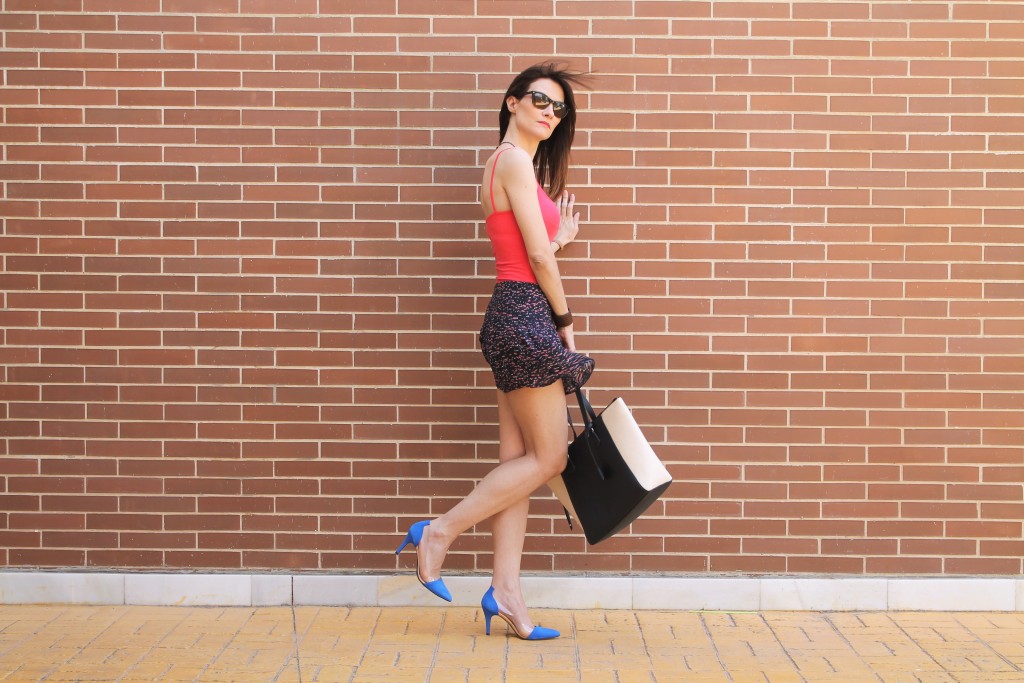 And that's all! The makeup I'm wearing is the one I published last Monday (if you want to know more, click here).
Thanks for reading and leaving your comments! 
You can also subscribe and follow me on facebook, twitter, instagram, bloglovin and pinterest.
Have a wonderful weekend!
Raquel