¡Buenos días a todos!
Good morning!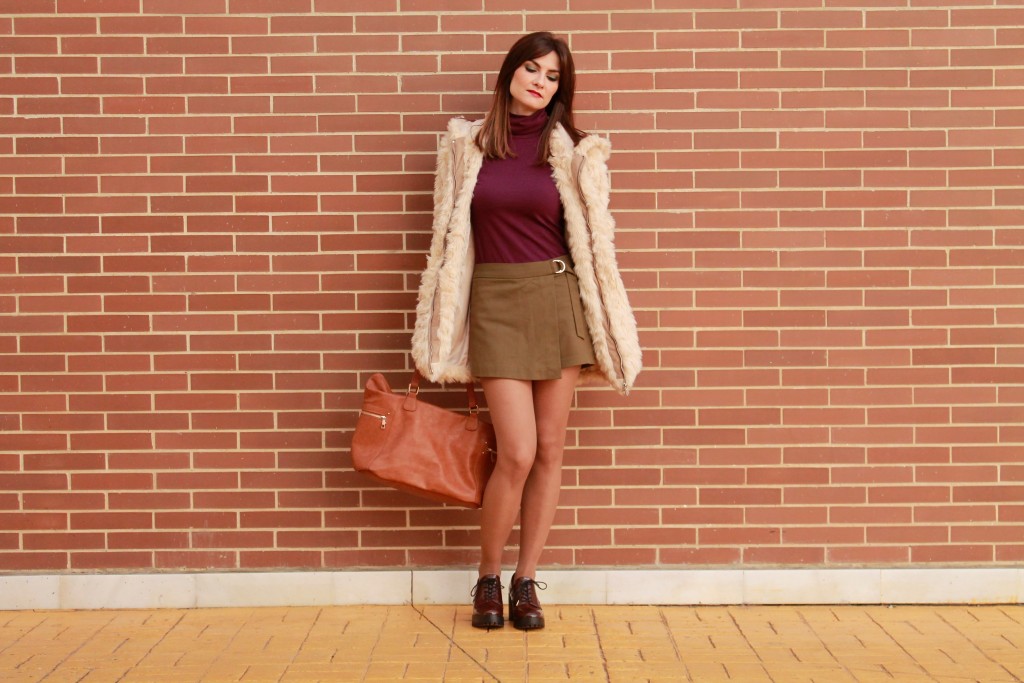 Hoy os traigo un nuevo outfit con un abrigo de pelo sintético, prenda que está muy de tendencia esta temporada de otoño/invierno. Me encanta este tipo de abrigo porque le da un toque glamouroso a cualquier look haciéndolo más especial.
Today, I bring you a new outfit focused on a faux fur coat. This type of garment is really trendy this season and I love it due to the fact that it adds a touch of glamour to any look, making it different and special.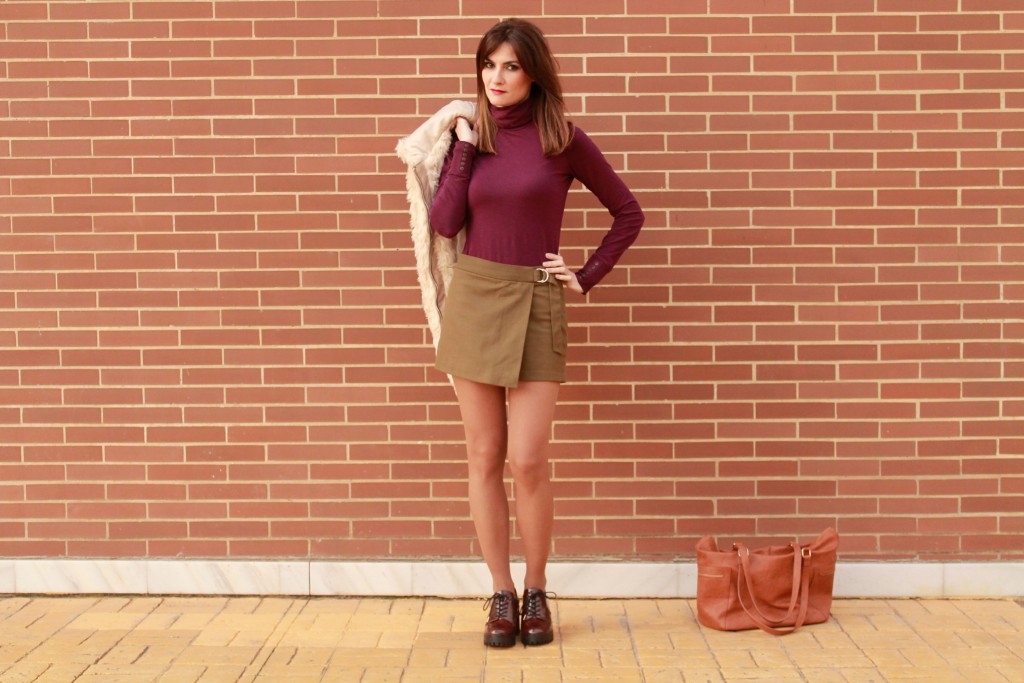 En esta ocasión, he querido combinarlo con una mini falda-pantalón en verde militar para hacer contrastes de largos diferentes que creo que le dan al conjunto final un toque más sexy, especialmente al cerrar el abrigo. También he hecho uso de prendas de diferentes tonos que combinasen bien entre sí. El abrigo al ser de un color neutro, va bien con casi todo, lo que nos da más juego a la hora de combinarlo con diferentes prendas…¿quién ha dicho que tengamos que usar los mismos tonos para todo el conjunto? La moda es también diversión y con gusto se puede arriesgar :).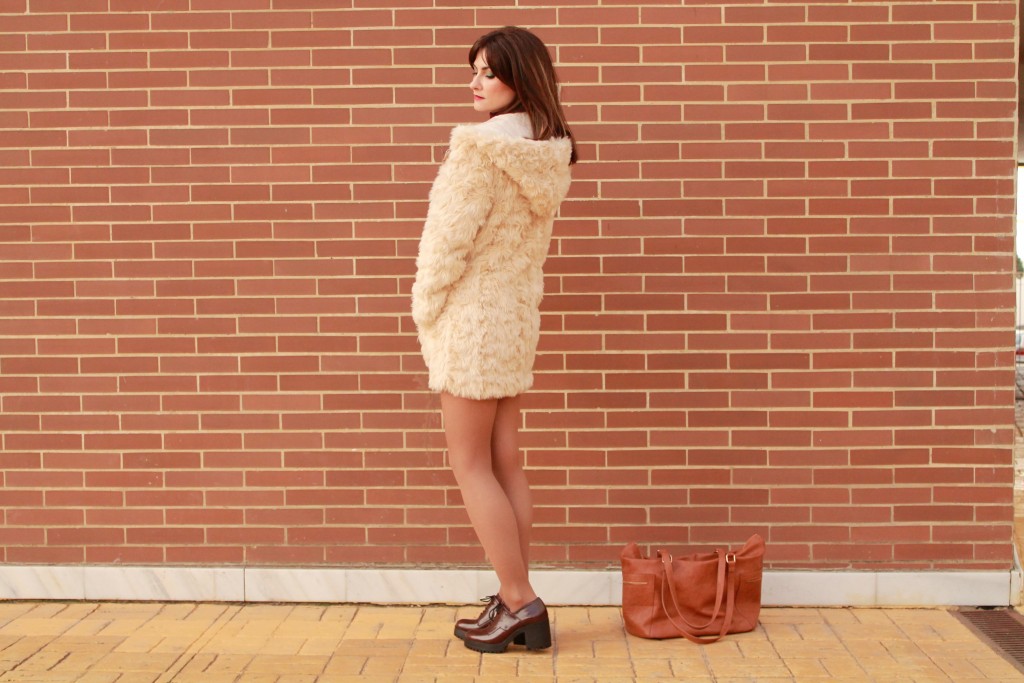 On this occasion, I've combined it with a green mini culotte skirt in order to obtain length contrasts that will add the final look a sexier air, specially with fastened coat. I've also made use of different shades that match together. As the coat is a neutral colour, it can be easily combined with various tones…who said fashion was boring? With a bit of taste, we can take the risk!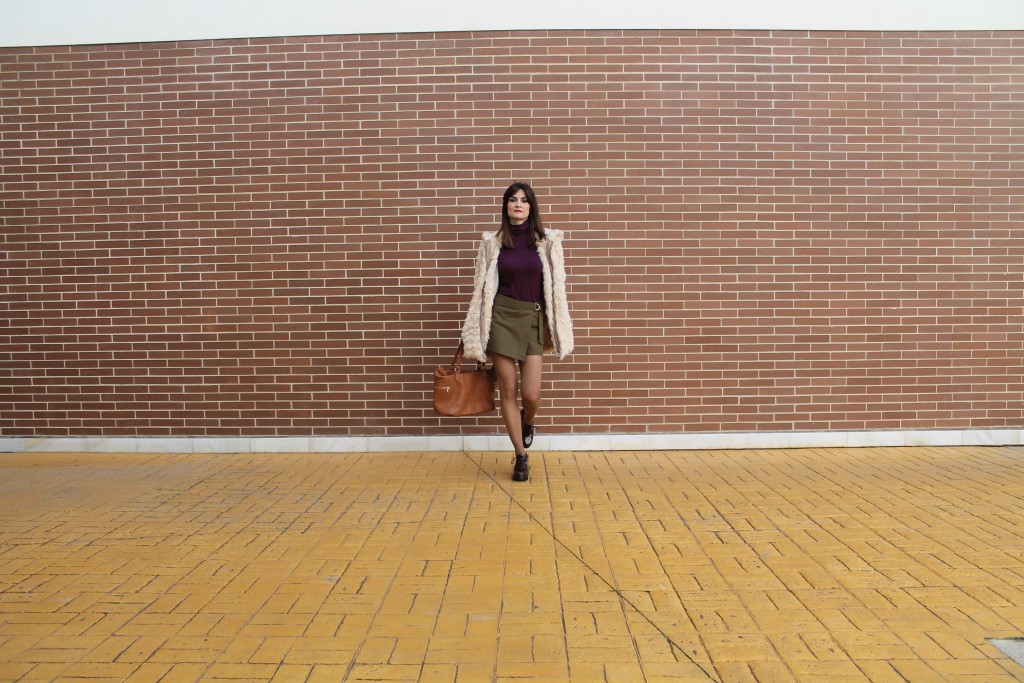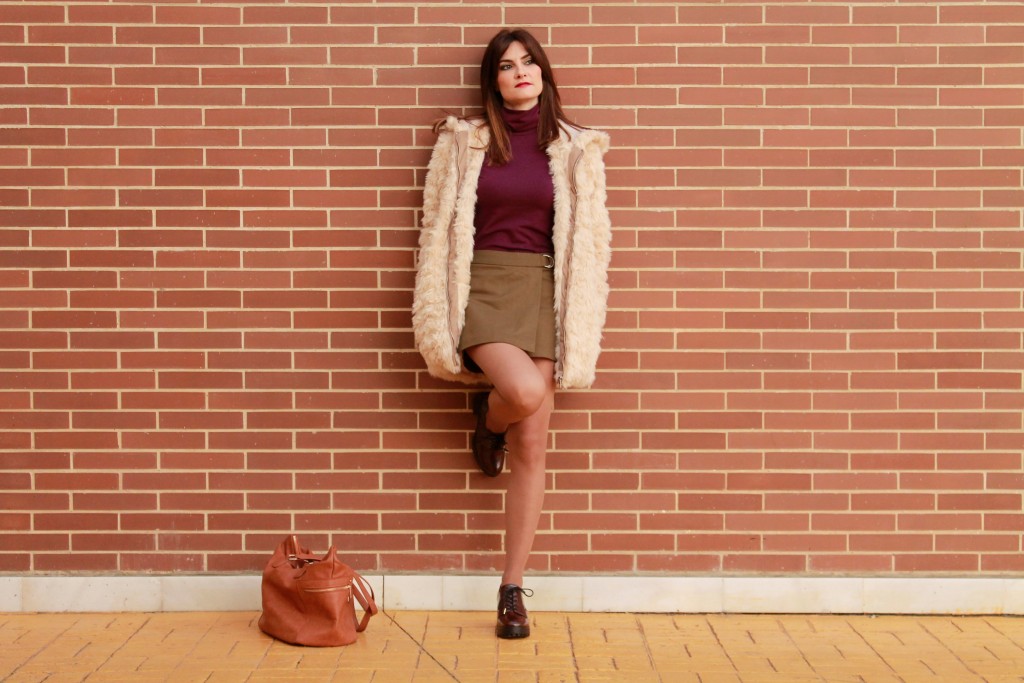 Los zapatos tipo oxford con plataforma de Zara terminan de darle el toque final al outfit que combinados con la minifalda, dan un toque desenfadado y moderno, pero sobre todo cómodo para el día a día…¡espero  que os guste el resultado!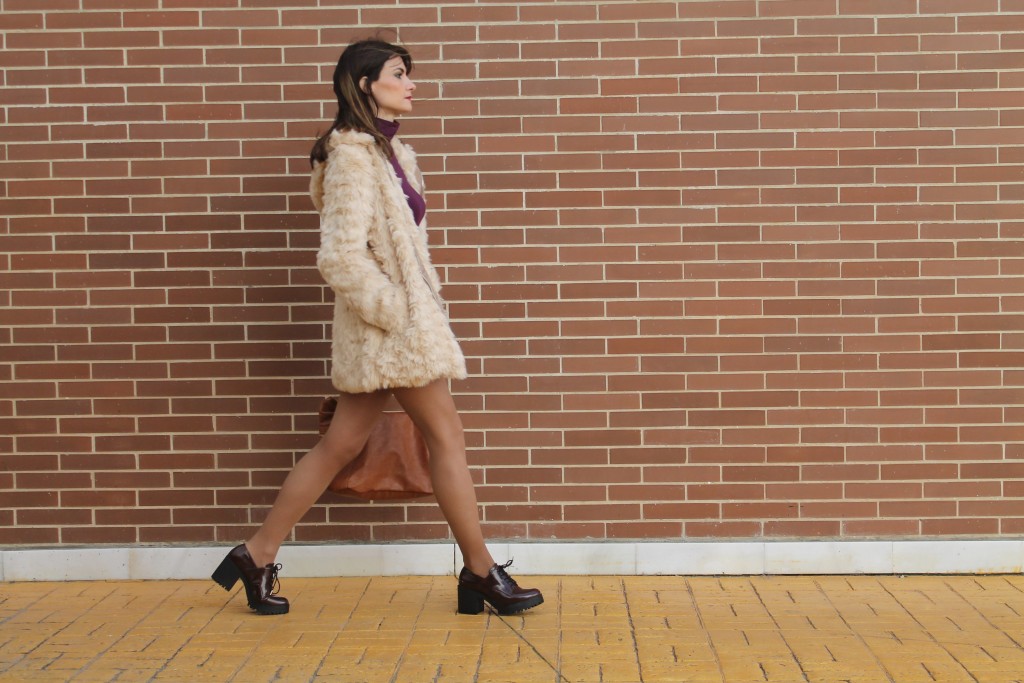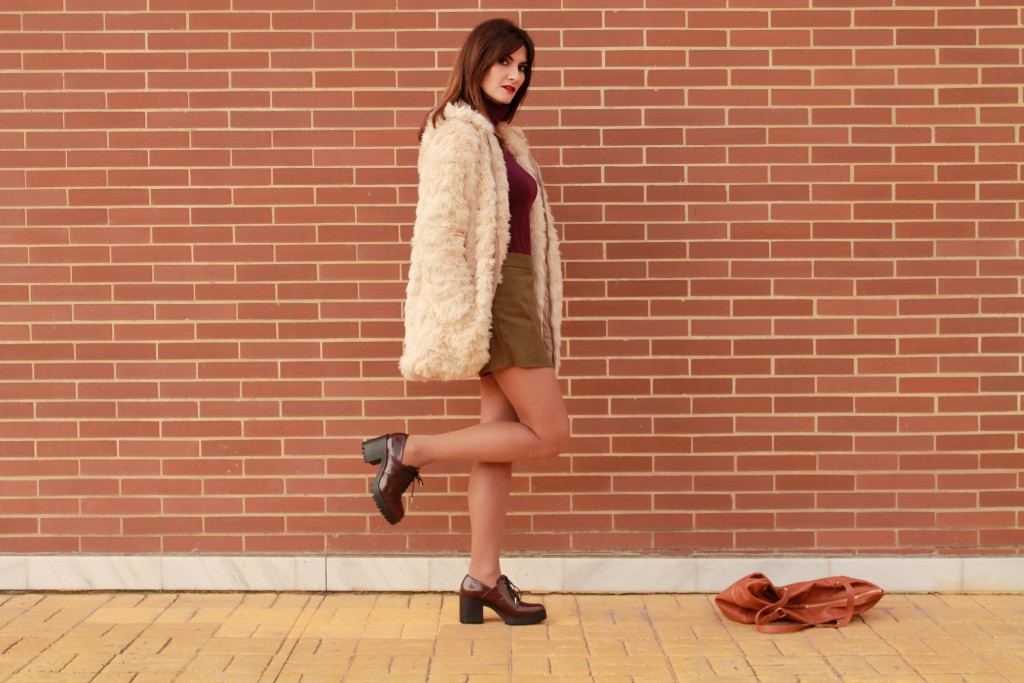 The Zara oxford shoes with platform add the final touch to the whole as they make it casual, trendy, and, above all, comfy for an everyday look… Hope you like the result!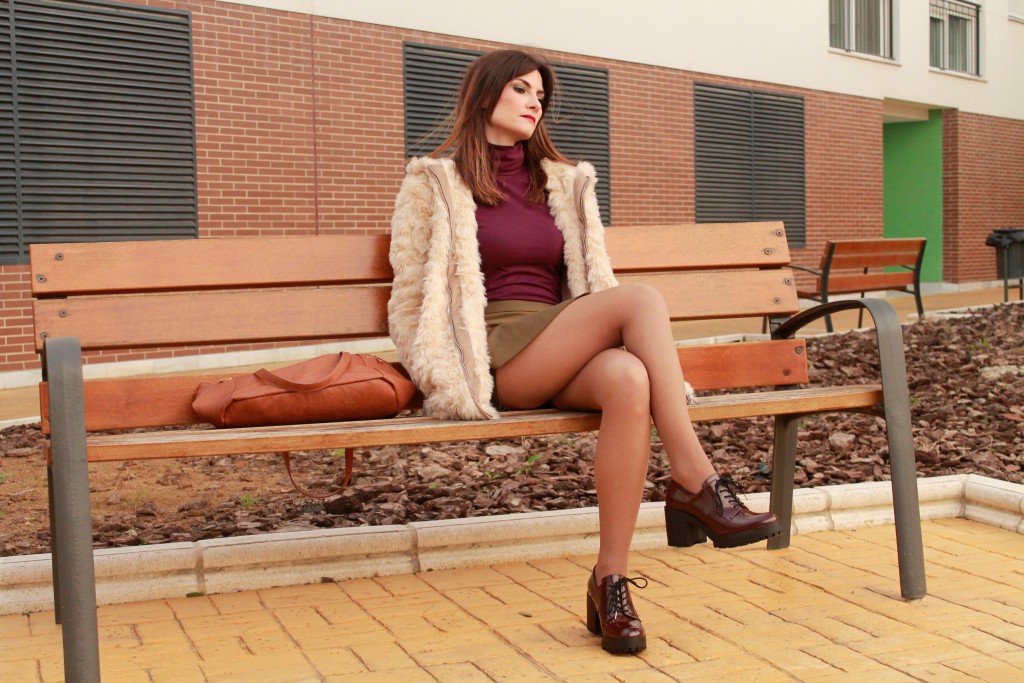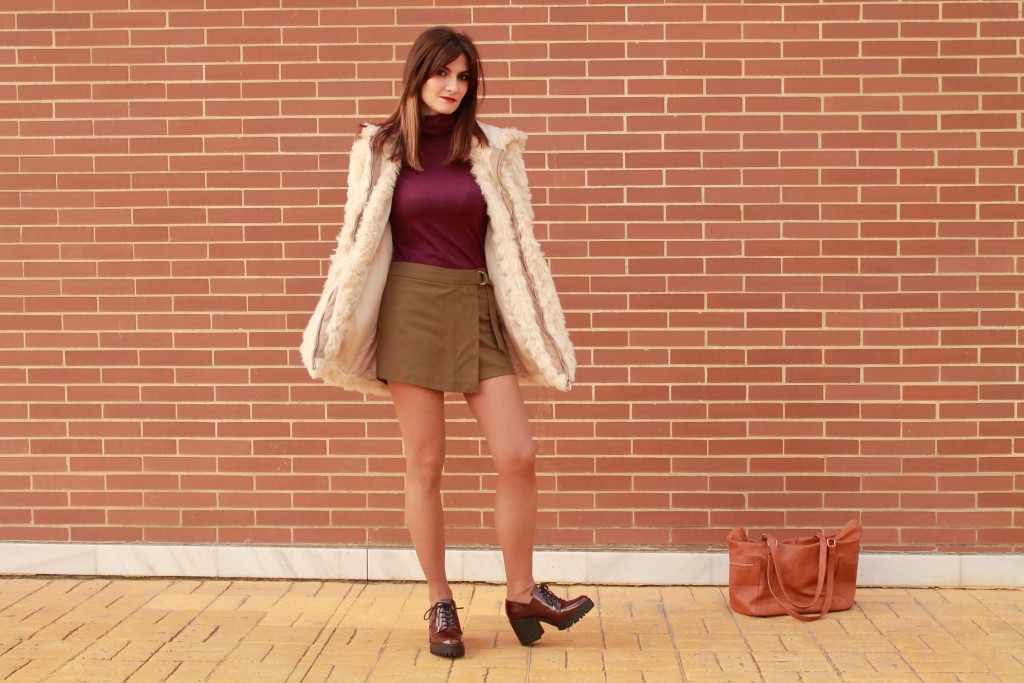 Abrigo: Bershka rebajas (30,00€).
Camiseta: Bershka (old).
Zapatos: Zara de la temporada pasada (30,00 €).
Bolso: Stradivarius (old).
Falda pantalón: Stradivarius (old).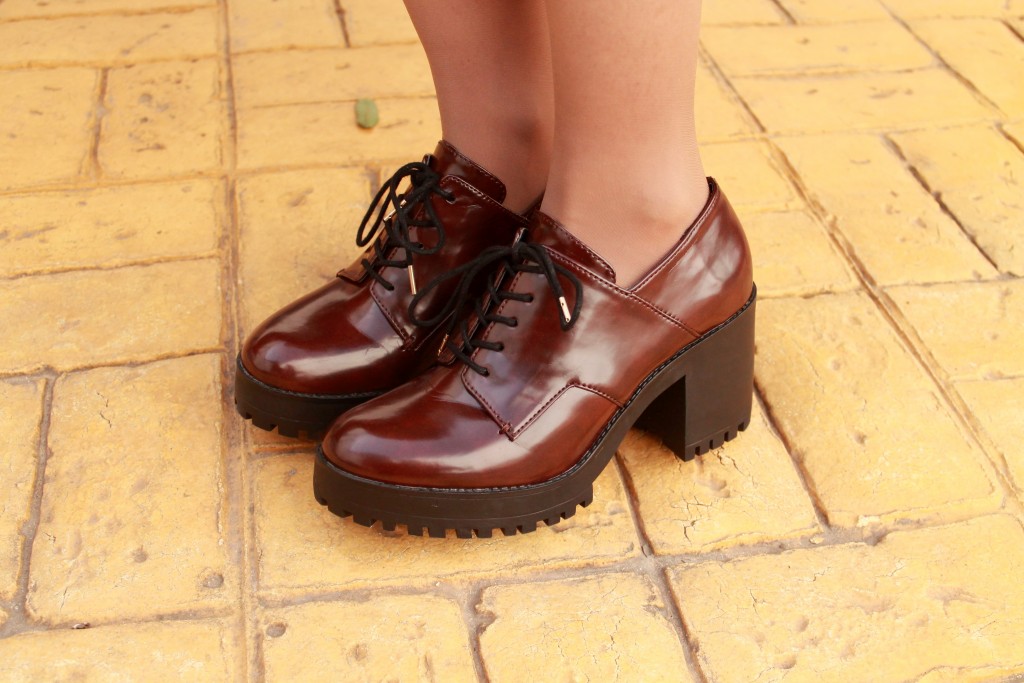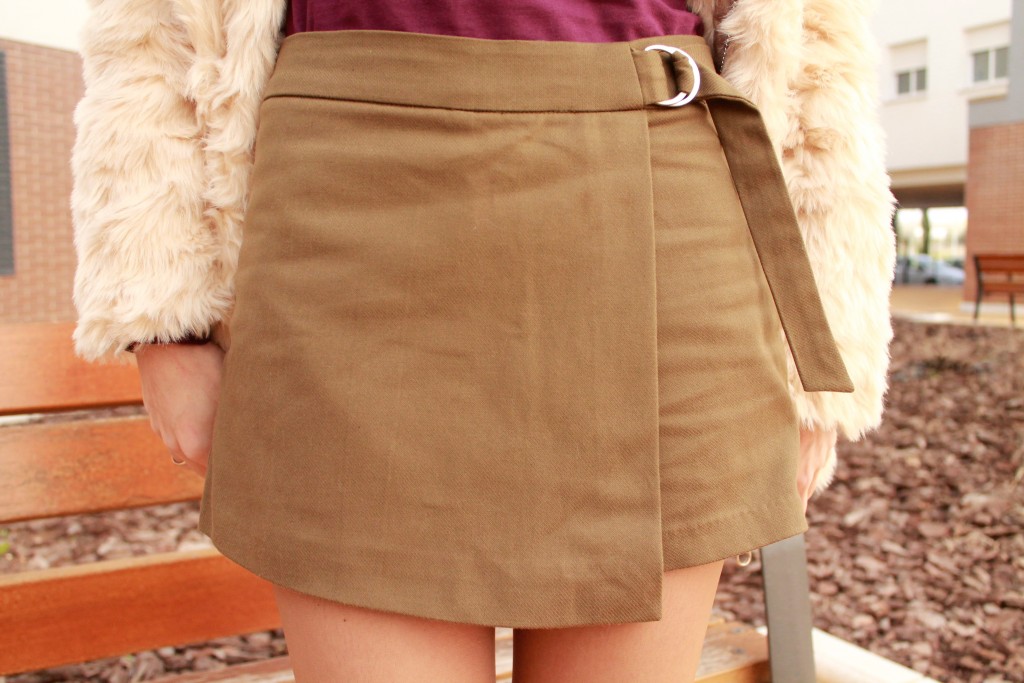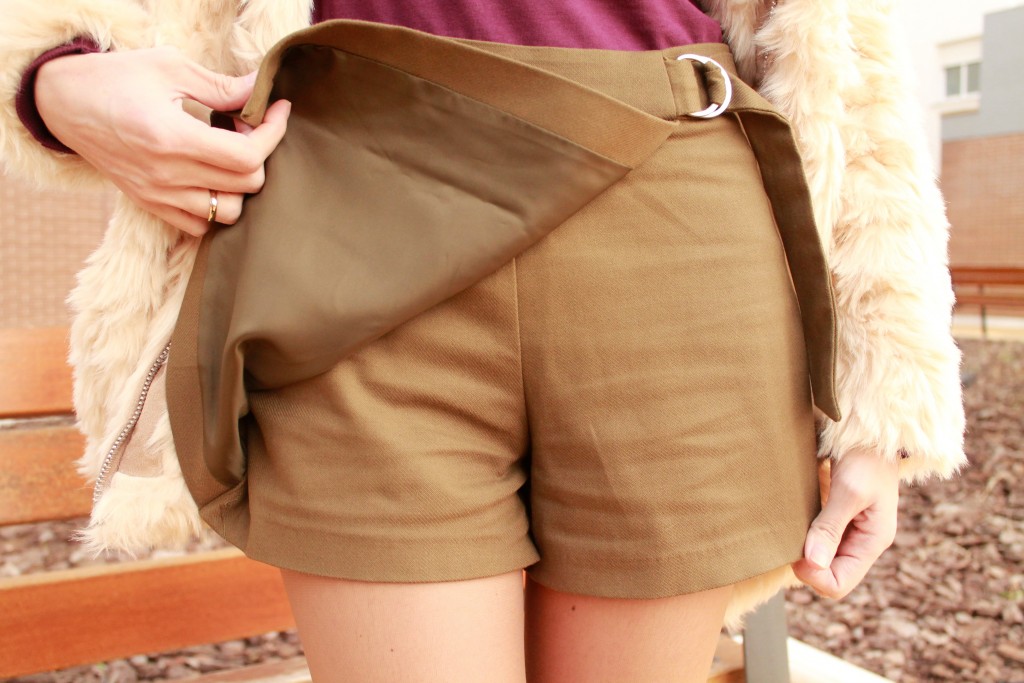 Coat: Bershka sales (€30,00).
T-shirt: Bershka (old).
Shoes: Zara last season (€30,00).
Shopper bag: Stradivarius (old).
Shorts: Stradivarius (old).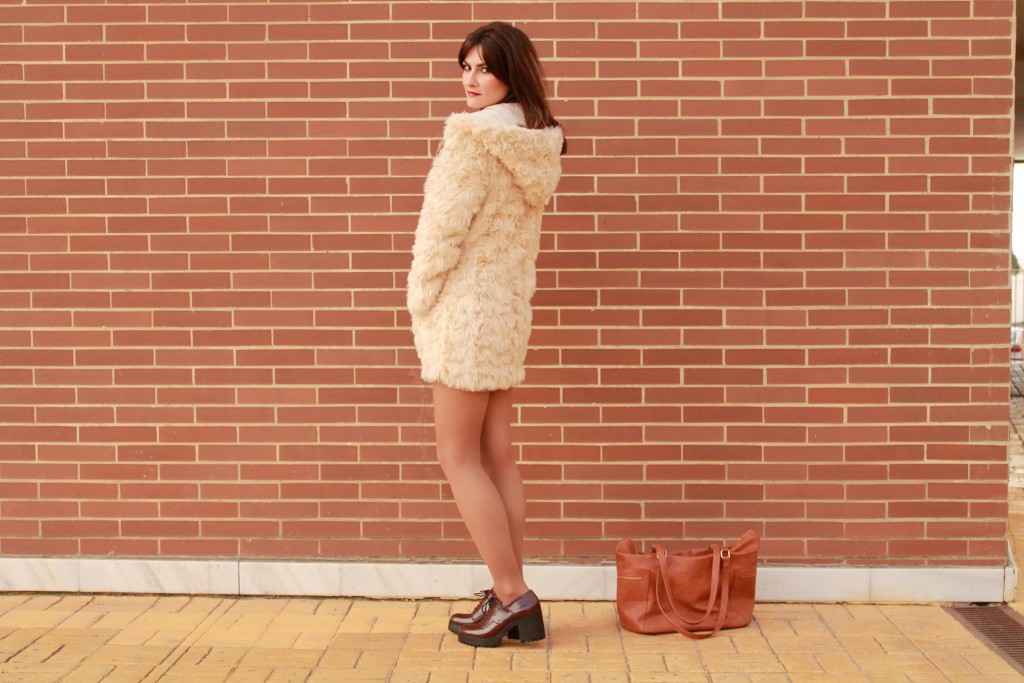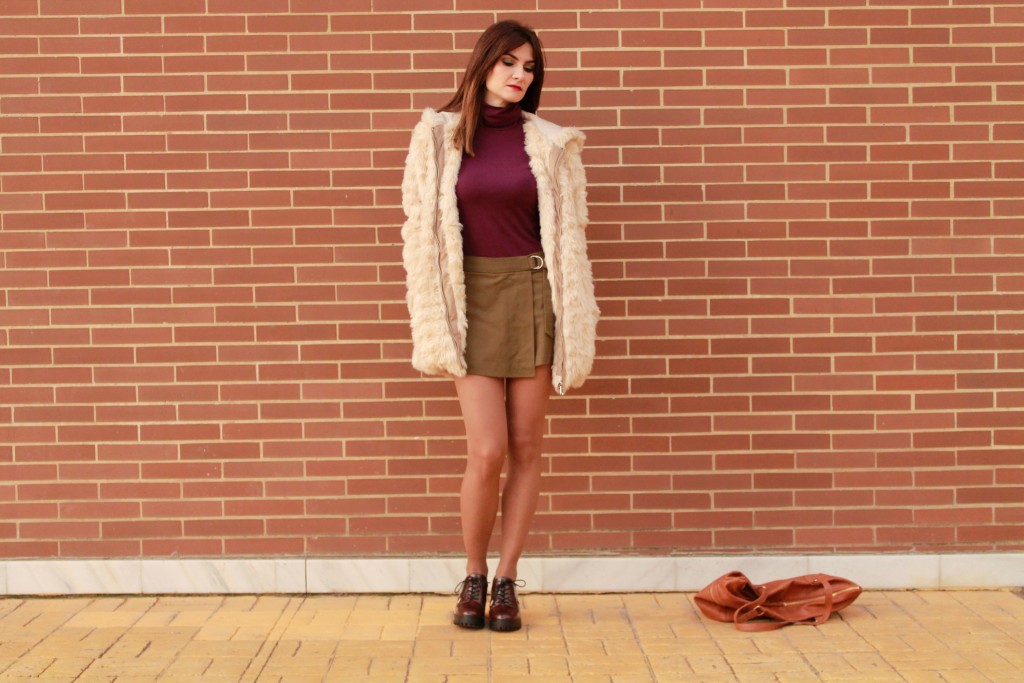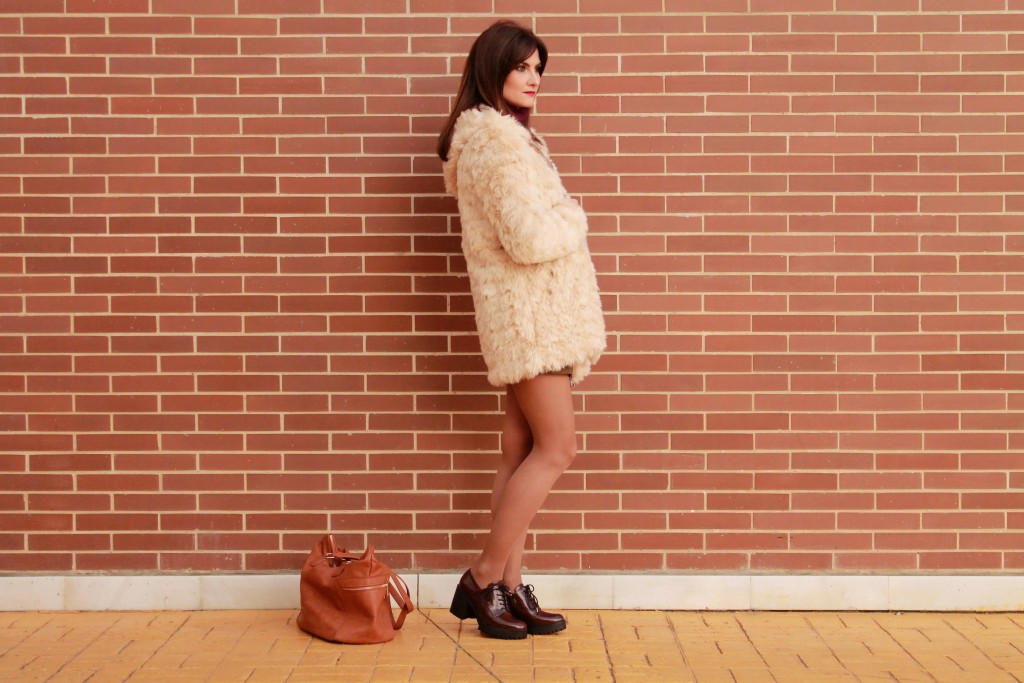 ¡Y eso es todo!
¡Muchas gracias por pasar y dejar vuestros comentarios!
Ya sabéis que también podéis suscribiros y seguirme por facebook, twitter, instagram, bloglovin and pinterest.
¡Mucho amor para todos!
And that's all! 
Thank you for reading and leaving your comments! 
You can also subscribe and follow me on  facebook, twitter, instagram, bloglovin and pinterest.
See you soon!
Lots of love,