¡Buenos días!
Good morning!
Hoy os traigo una entrada cortita para enseñaros dos pijamas de temporada de H&M. Estamos en la típica estación en la que no termina de hacer ni frío ni calor; el tiempo está muy inestable y una no termina de saber qué ponerse. Hace como un mes, estuve buscando pijamas de entretiempo, ya que que en casa al dormir aún con el nórdico, por las noches tenía calor en las piernas pero se me quedaban fríos los brazos. Encontré estos en H&M que, además de parecerme monísimos, son perfectos para el momento, ya que están compuestos de una parte de arriba con manga larga y unos pantalones cortitos. Me han venido muy bien y quería compartirlo por si estáis buscando algo similar.
Today, I wanted to show you a couple of Spring pyjamas I bought from H&M. Spring is a weird season in terms of weather where I live; it's not cold nor hot and we change from rain to sunshine back and forth. A month ago I was looking for the type of homewear that could suit this time of year when I found these pyjamas at H&M. They are cosy and really cute and they are perfect for this changing weather. The upper parts  have long sleeves but they are both matched with shorts. I wanted to share them with you just in case you were looking for something similar.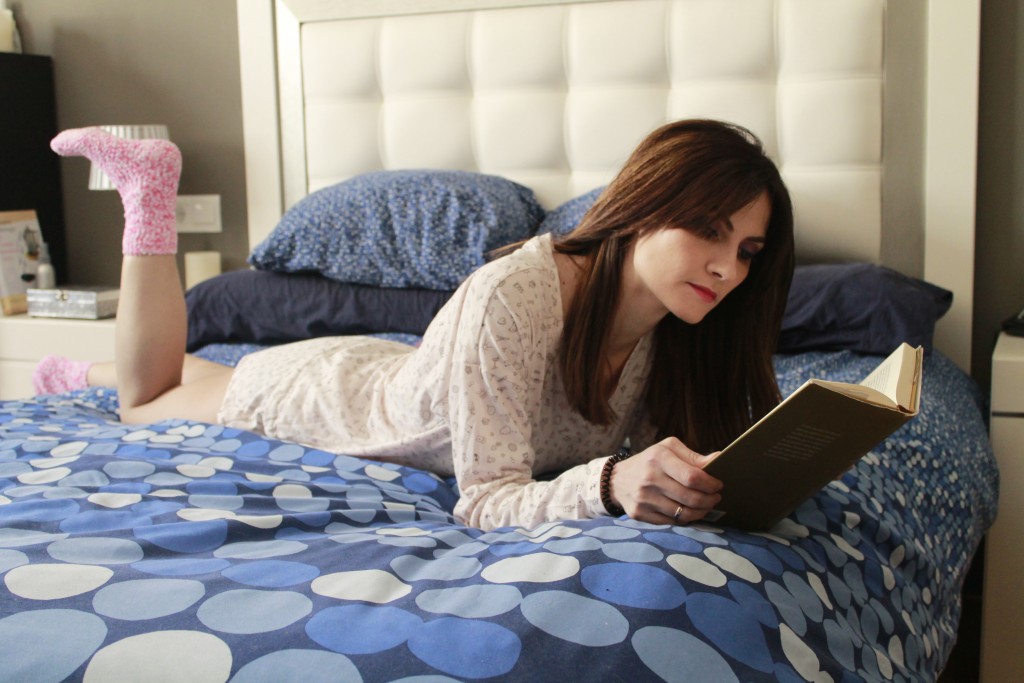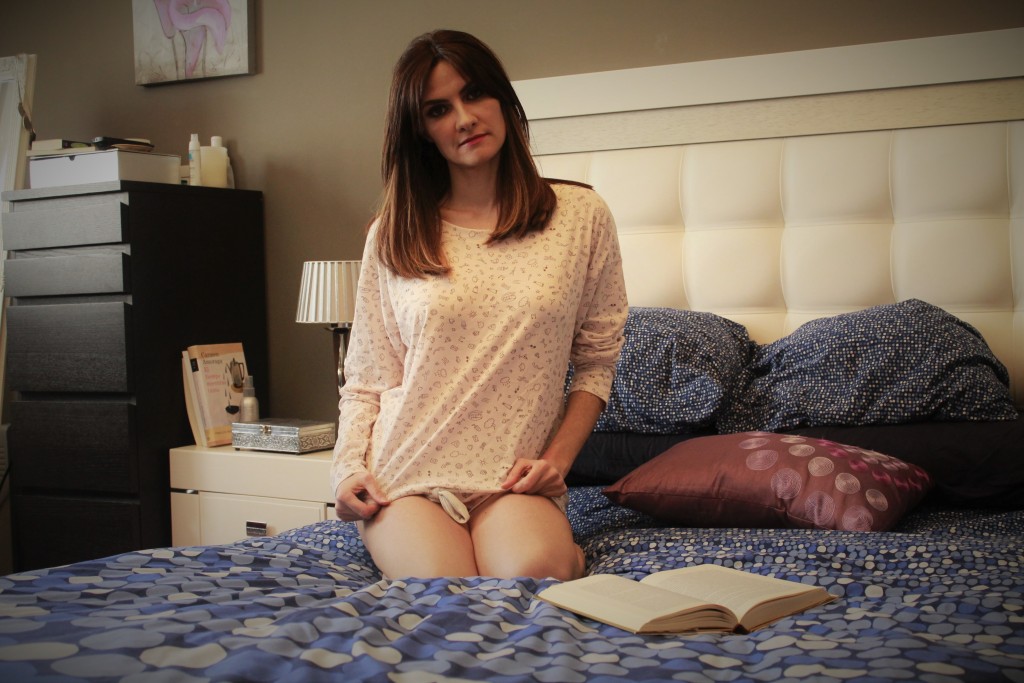 El primero que os enseño es rosa pastel con un estampado popero en gris y tiene una cuerdecita al final de la amplia camiseta, para dejarla más fruncida, como si fuese una sudadera. El pantalón va sujeto con gomilla y es anchito y muy cómodo. Su precio es de 19,99 €.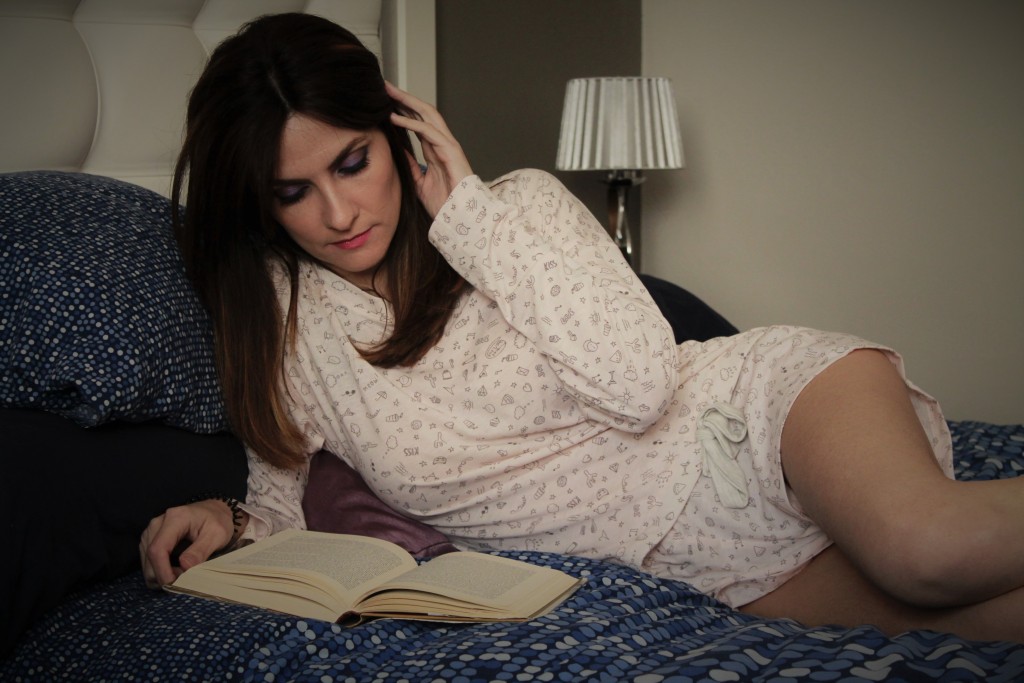 The first one is in a pastel pink shade and it has a cute pop print in grey. The upper part is quite wide and it has a lace to make it a bit tighter on the hips. The shorts are adjusted by an elastic waistband and are also wide and comfy. It has a price of €19.99.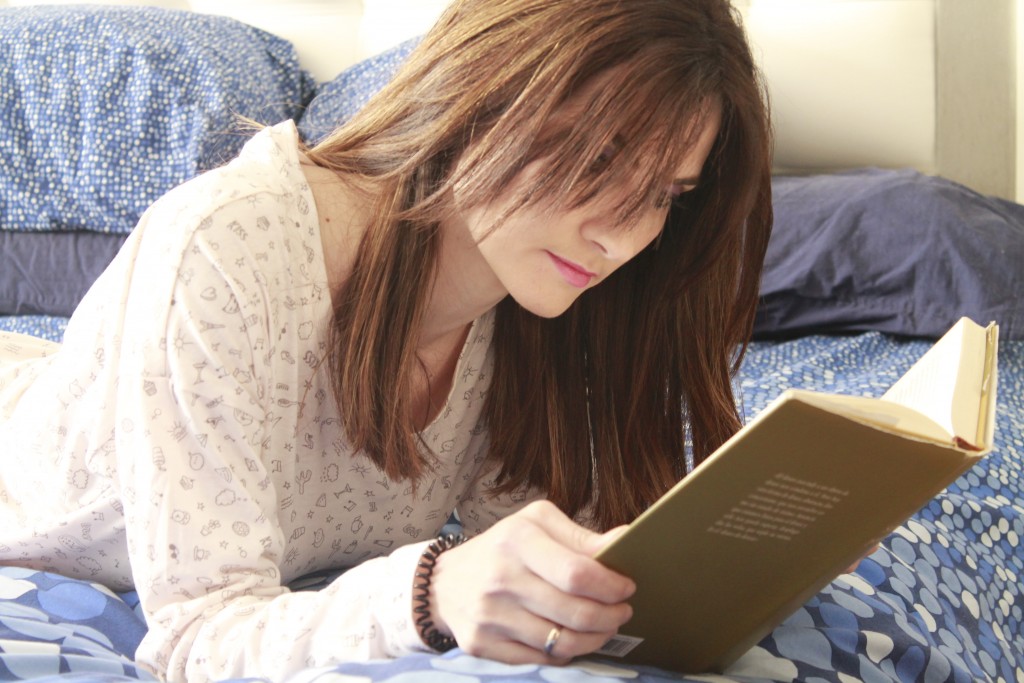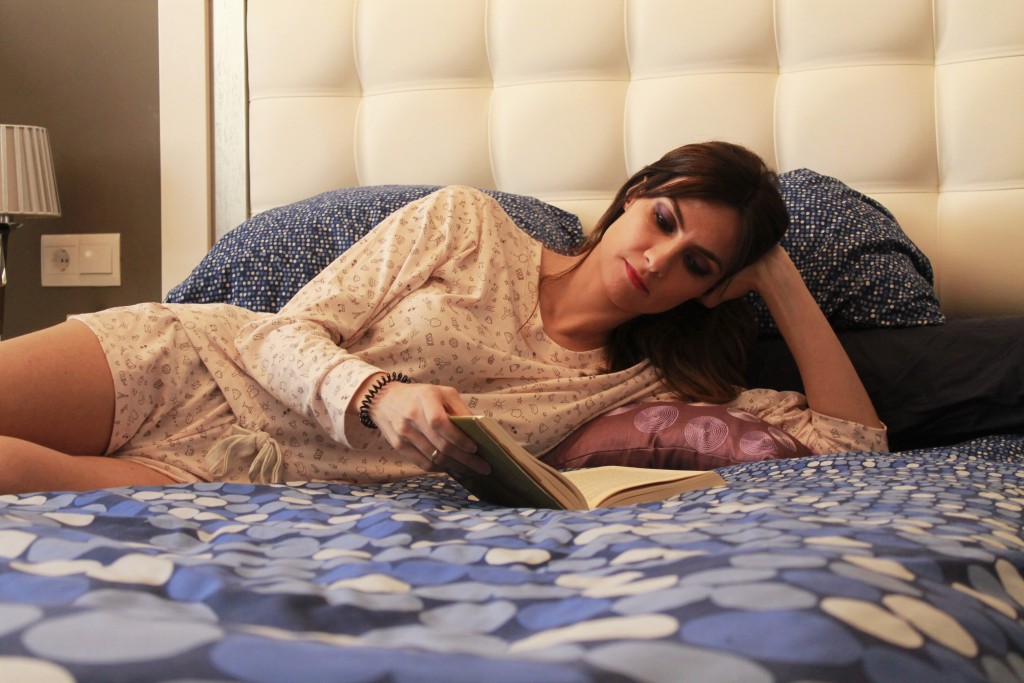 El segundo es azul marino y lleva impresa la frase "I need my morning coffee". Éste es un poco más ajustadito que el anterior tanto en la parte de arriba, que tiene manga francesa, como en la de abajo, pero es también muy cómodo. El pantalón va sujeto con una cintita. Tiene un precio de 14,99 €.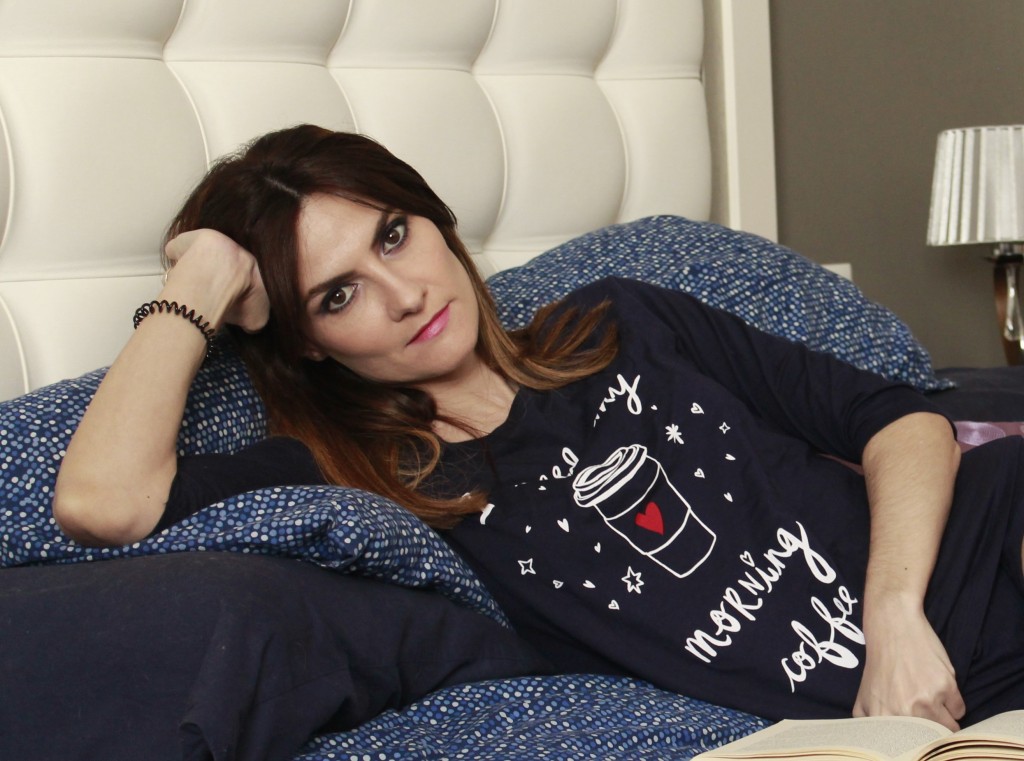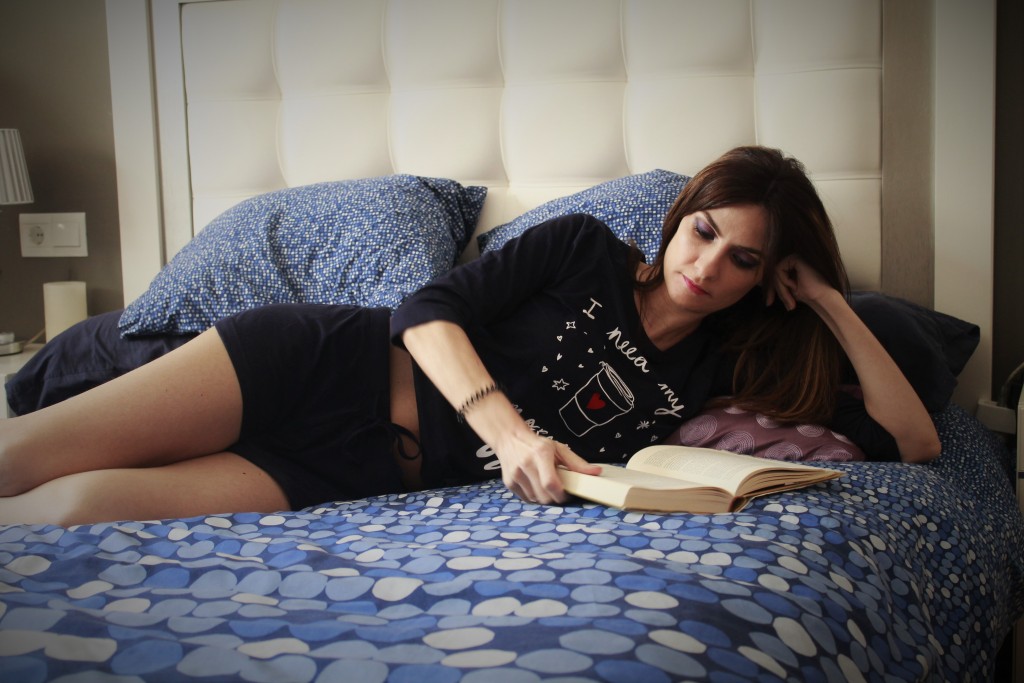 The second pair is in marine blue with a print where you can read "I need my morning coffee". It's a little bit tighter than the first one and its upper part has French sleeves. The shorts are adjusted by a lace. It's also quite cosy  and flattering. Its price is €14.99.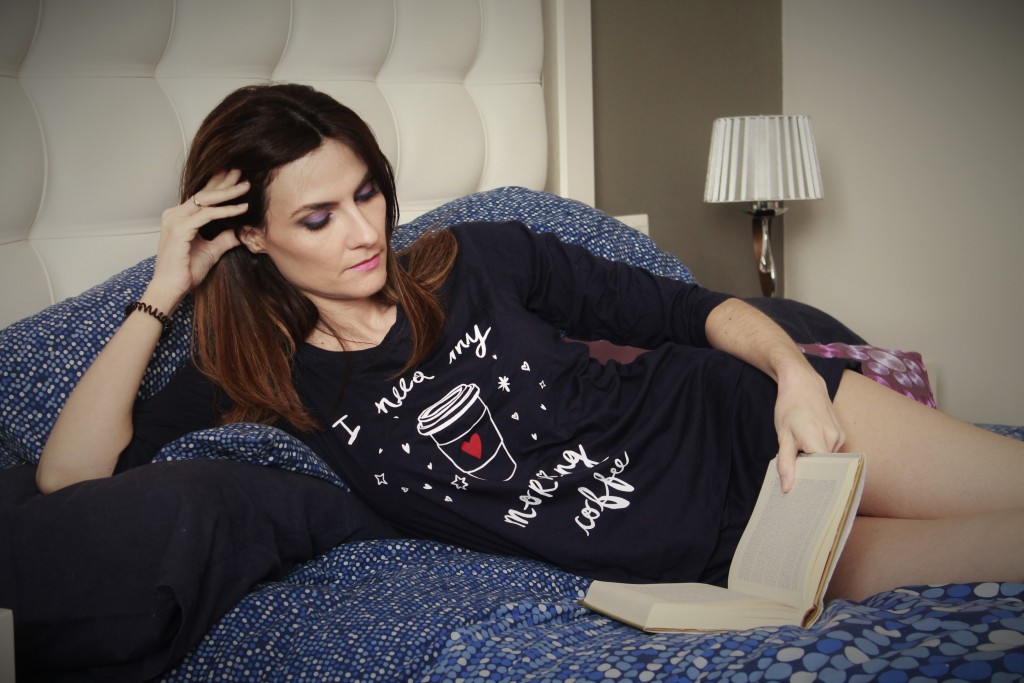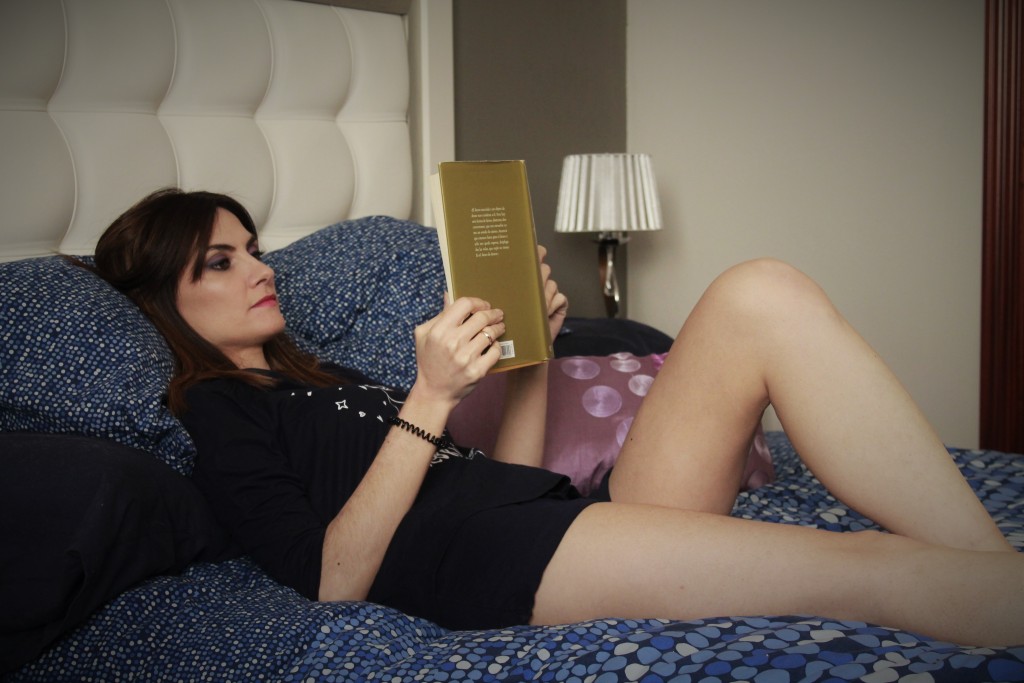 ¡Y eso es todo! Espero que os haya resultado inspirador.
¡Muchas gracias por pasar y dejar vuestros comentarios!
Ya sabéis que también podéis suscribiros y seguirme por facebook, twitter, instagram, bloglovin and pinterest.
¡Feliz jueves!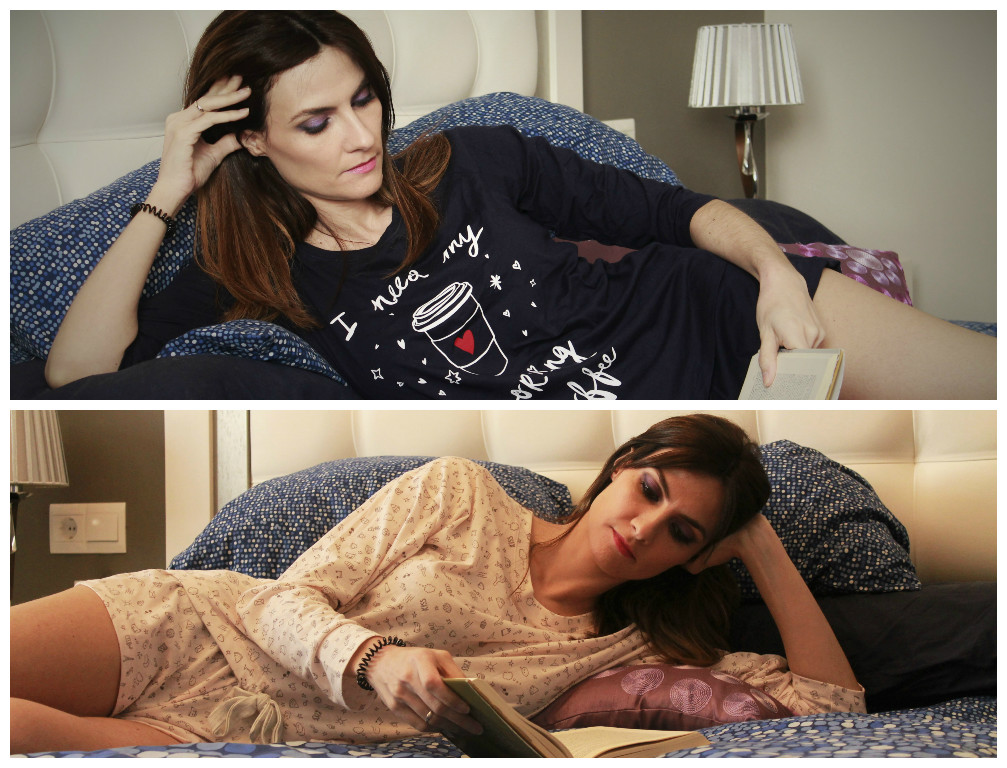 And that's all! I hope this post has been inspiring!
Thank you for reading and leaving your comments! 
You can also subscribe and follow me on facebook, twitter, instagram, bloglovin and pinterest.
Happy Thursday!
Raquel