¡Buenos días a todos!
Good morning to you all!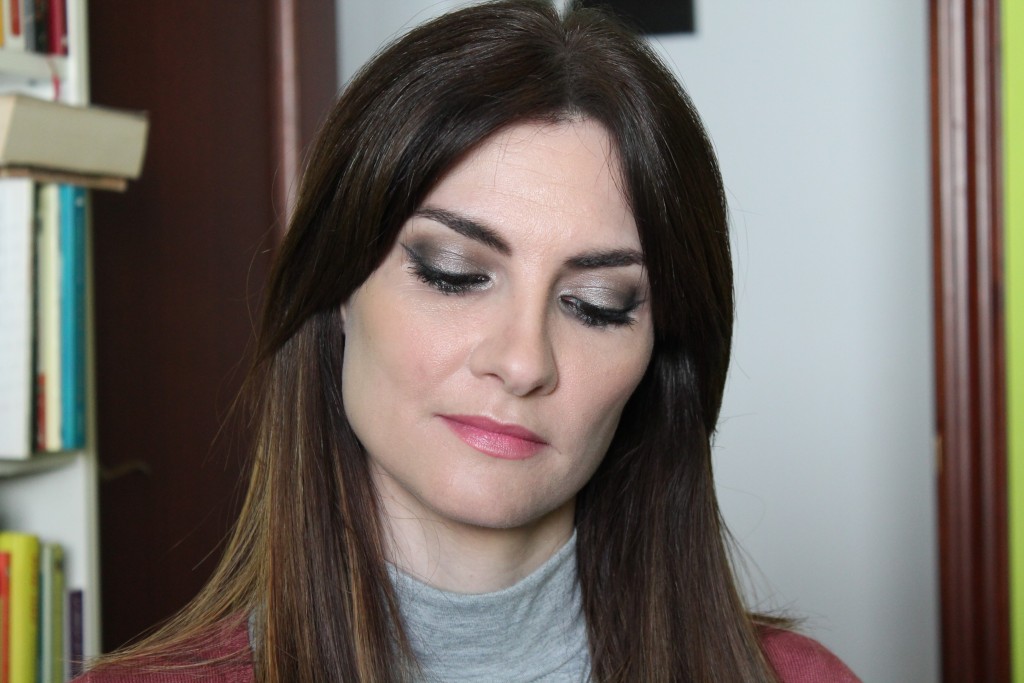 Hoy os traigo un ahumado en plata hecho con la paleta «Naked 2″ de Urban Decay. Para mí esta paleta es un básico ya que la utilizo prácticamente a diario. Es muy sencillo de hacer, así que espero que os guste y lo pongáis en práctica 😉. ¡Empezamos!
Today I bring you a silver smokey eye look with the «Naked 2″ palette by Urban Decay, which is one of my everyday essentials. It is quite easy to do, so I hope you will put it into practice 😉 Let's start!
Ojos: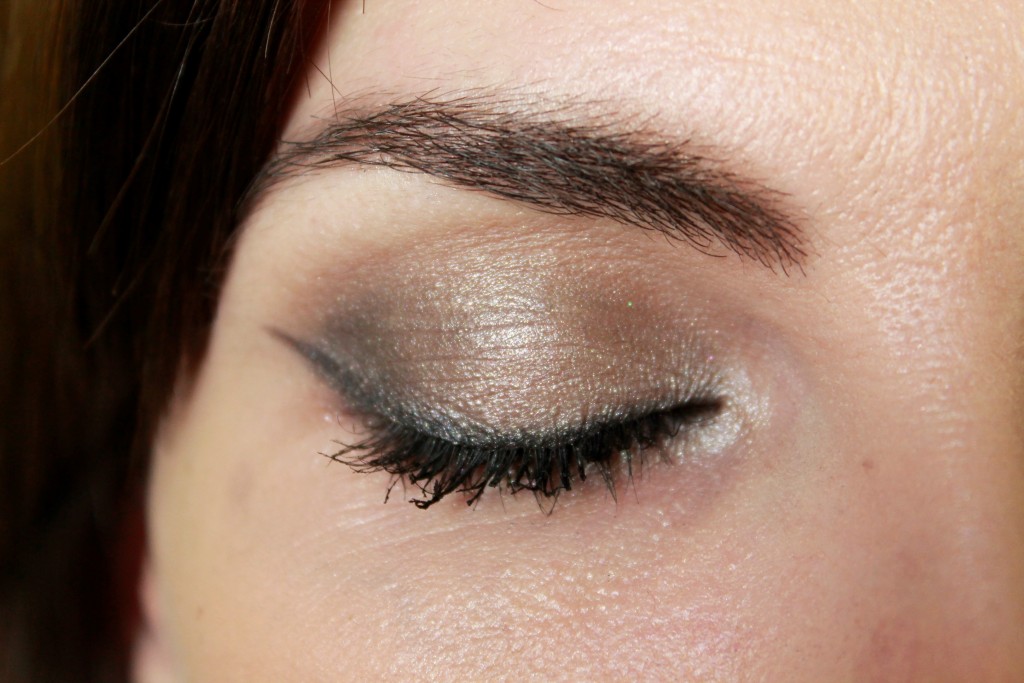 1. Aplicamos una prebase para párpados ("Shadow Insurance" de Too Faced).
2. A continuación aplicamos nuestra sombra de transición («Tease»; tono topo mate) y la ponemos también a ras de pestañas inferiores.
3. Aplicamos la sombra «Foxy» (color vainilla mate) para iluminar el arco de la ceja.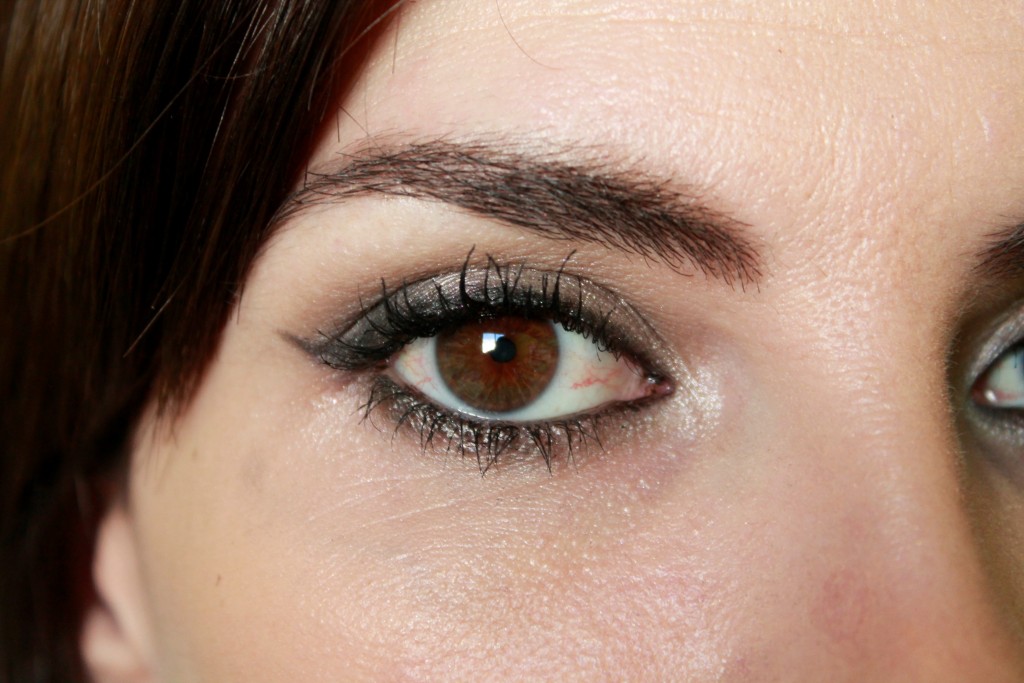 4. A toquecitos con un pincel planito (Zoeva 234) aplicamos la sombra «Pistol» por todo el párpado móvil y sobre la línea de pestañas inferiores y difuminamos cortes (Mac 217).
5. Con un pincel biselado (Beter nº11) y la sombra «Blackout» (negro mate) marcamos la V externa y la cuenca difuminando bien y reaplicando hasta obtener la intensidad deseada. Hacemos lo mismo a ras de pestañas inferiores.
6. Delineamos ambas líneas de agua con un lápiz negro y trazamos un delineado con la sombra negra mate a ras de pestañas superiores e inferiores y difuminamos un poco para integrar.
7. Iluminamos el lagrimal y el centro del párpado con una sombra luminosa («Verve»).
8. Finalmente rizamos pestañas y aplicamos máscara (en este caso la "Roller Lash" de Benefit y la "Better than Sex" de Too Faced). Si quieres saber más sobre estas máscaras de pestañas pincha aquí.
Eyes:
1. First thing is to apply an eye primer ( "Shadow Insurance" by Too Faced). 
2. We apply our transition colour; "Tease» which is a matte taupe  eyeshadow. Do the same on your lower lash line.
3. Use a vanilla matte shade to highlight your brow arch ("Foxy").
4. With a flat brush (Zoeva 234), apply «Pistol» to your eyelid and your lower lash line and blend any harsh lines (Mac 217).
5. With an angled brush (Beter 11), apply a matte black eyeshadow («Blackout») to your outter V, crease and lower lash line and blend everything well, reapplying colour if necessary in order to obtain the desired intensity.  
6. Apply a black eye pencil to both waterlines and draw a winged liner on the upper and lower lashlines with a matte black eyeshadow, smoking it out as much as you like.
7. Illuminate your tear duct and the centre of your eyelid with a luminous shade ("Verve" ). 
8. Finally, we curl our lashes and apply mascara (a coat of Benefit "Roller Lash" and another coat of Too Faced "Better than Sex".)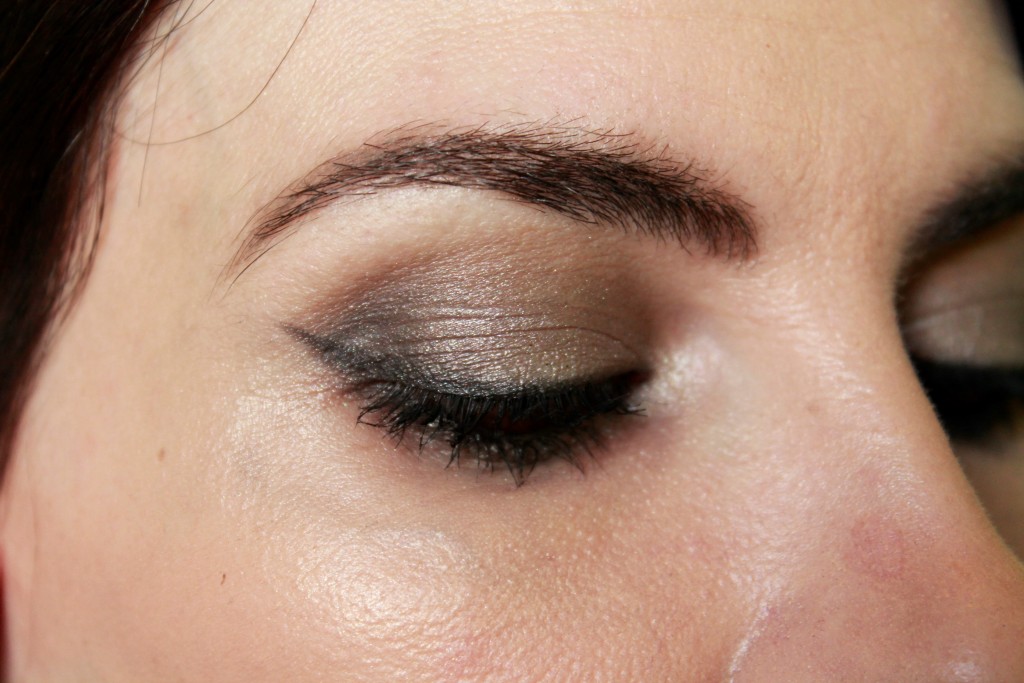 Cejas:
Rellené los huequitos con el lápiz para cejas en el tono "02 Medium" de Sephora y para fijarlas, usé el "Brow Drama" de Maybelline en el tono "Medium Brown".
Brows:
I filled them in with the Sephora Brow Pencil in "02 Medium" shade and applied the Maybelline "Brow Drama" in "Medium Brown" shade.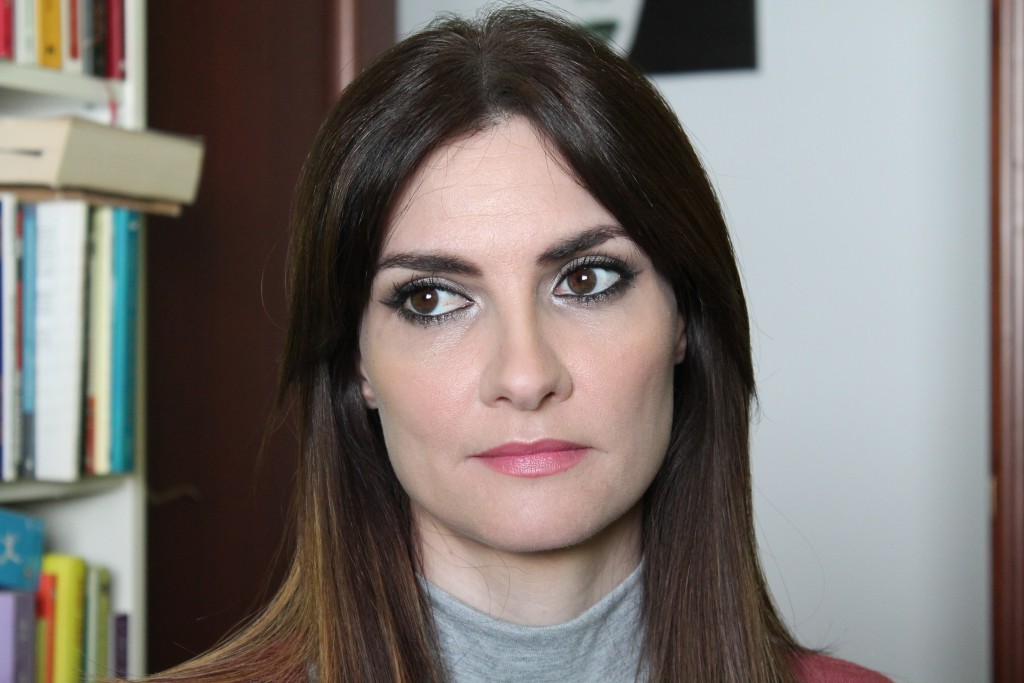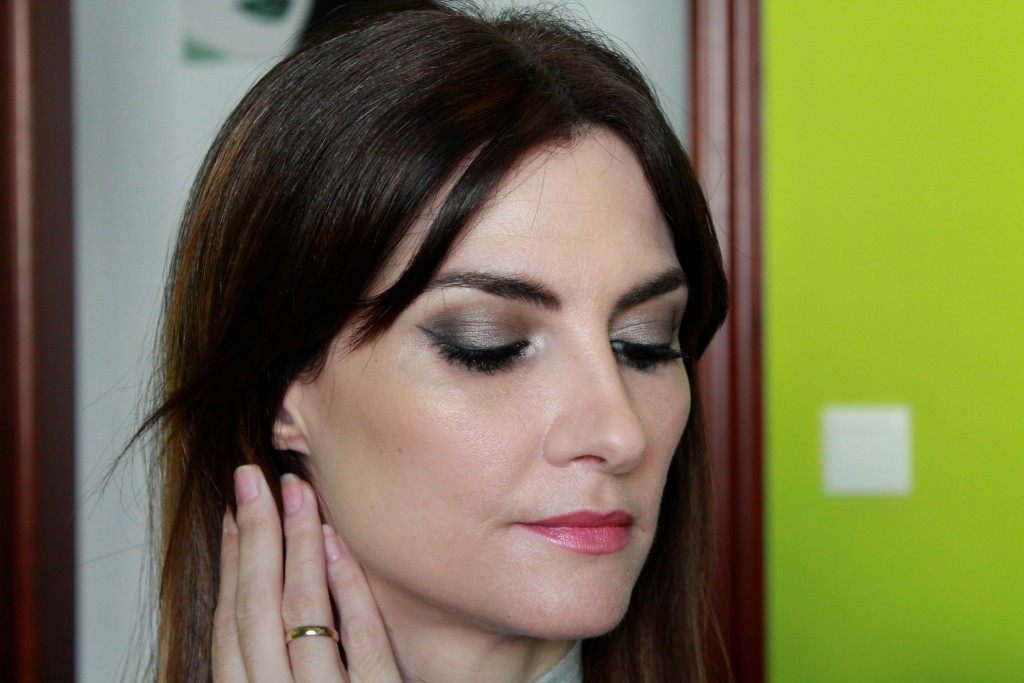 Rostro:
Antes de aplicar la base y con la piel ya hidratada, apliqué una prebase perfeccionadora en el centro del rostro y zona de la ojera, en este caso el  "Borrador Óptico» de Garnier. Como corrector en ojeras e imperfecciones usé "El Borrador" de Maybelline en el tono "Light" y como base, mezclé una prebase iluminadora la "Lumimagique" de L'oreal con la base «Double Wear» de Esteè Lauder y lo apliqué a a toquecitos con la brocha F80 de Sigma. Luego lo sellé todo con una capa muy fina de los polvos sueltos "Banana Luxury Powder" de Ben Nye, aplicados con la brocha para polvos de Ecotools. Contorneé el rostro con el bronzer «Chocolate Soleil» de Too Faced y como colorete utilicé el "Berry Amore" de los «Baked Blush» de Milani y como iluminador el «Mary-Lou Manizer» de The Balm.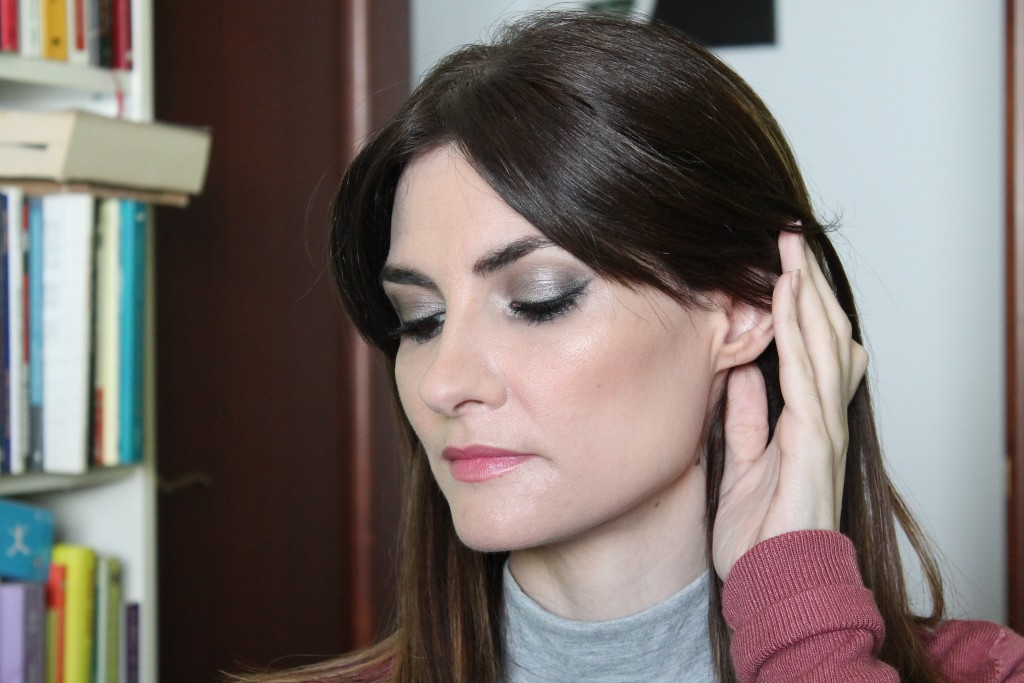 Face:
Before my foundation and with moisturized skin, I applied a perfecting primer ("Perfect Blur" by Garnier) on my nose, chin and undereye circles. As a concealer, I used Maybelline "Instant Age Rewind" in the lightest shade to cover imperfections and my undereye area and then, applied a mixture of the luminous primer ("Lumimagique" by L'oreal) and the foundation «Double Wear» by Esteé Lauder with the Sigma F80 brush. Finally, I used "Banana Luxury Powder" by Ben Nye to set all my make up. As a bronzer I used «Chocolate Soleil» by Too Faced  and applied «Baked Blush» in shade «Berry Amore» by Milani to my cheeks. To highlight certain areas I used «Mary-Lou Manizer» by The Balm.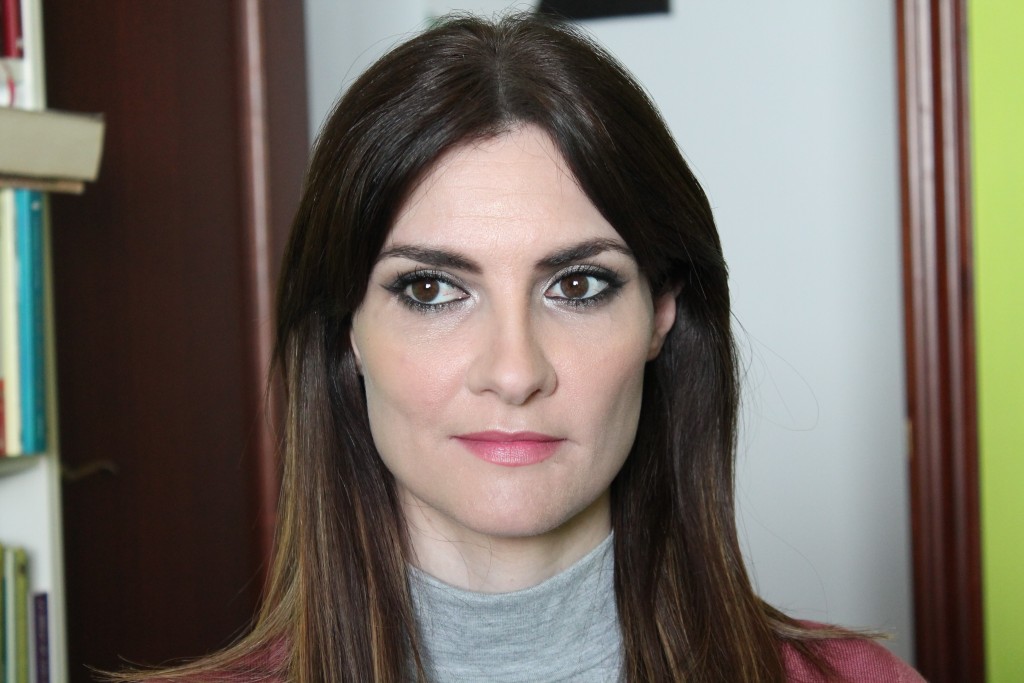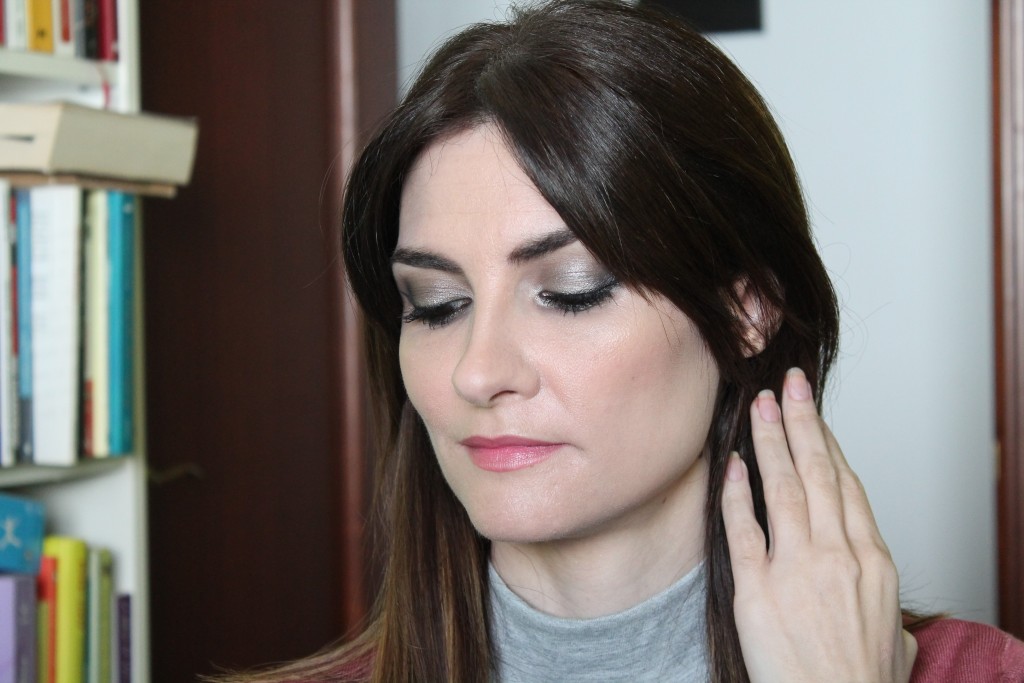 Labios:
Delineador «Wish me a Rose» de Essence + labial «Tea Rose» de los «Round Lipstick» de Nyx.
Lips:
Essence Lip Liner in shade «Wish me a Rose» + Nyx «Round Lipstick» in shade «Tea Rose».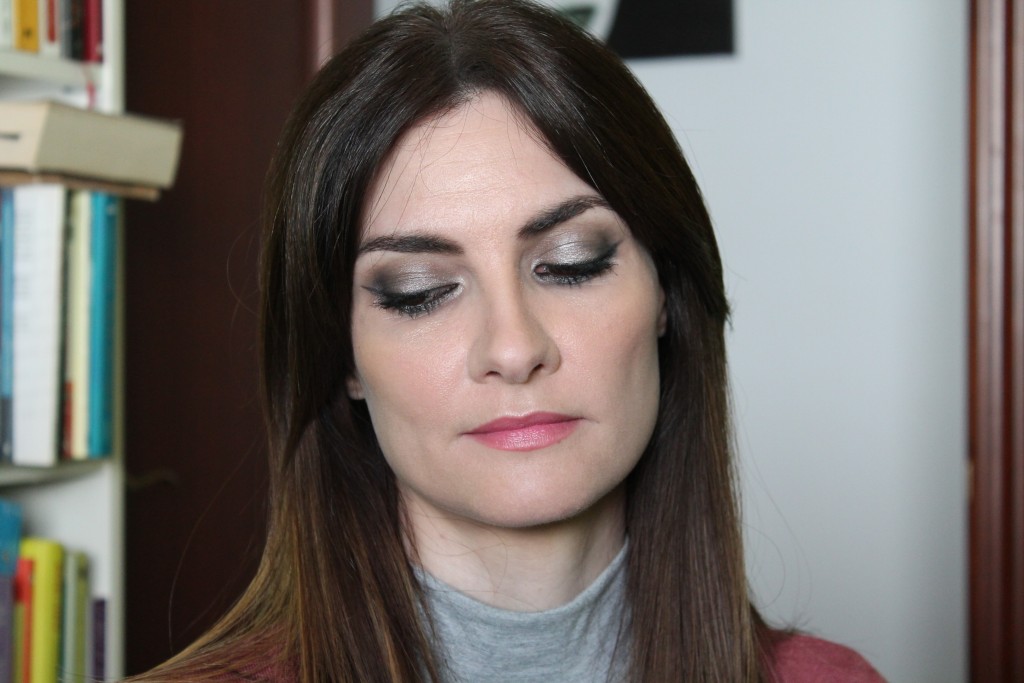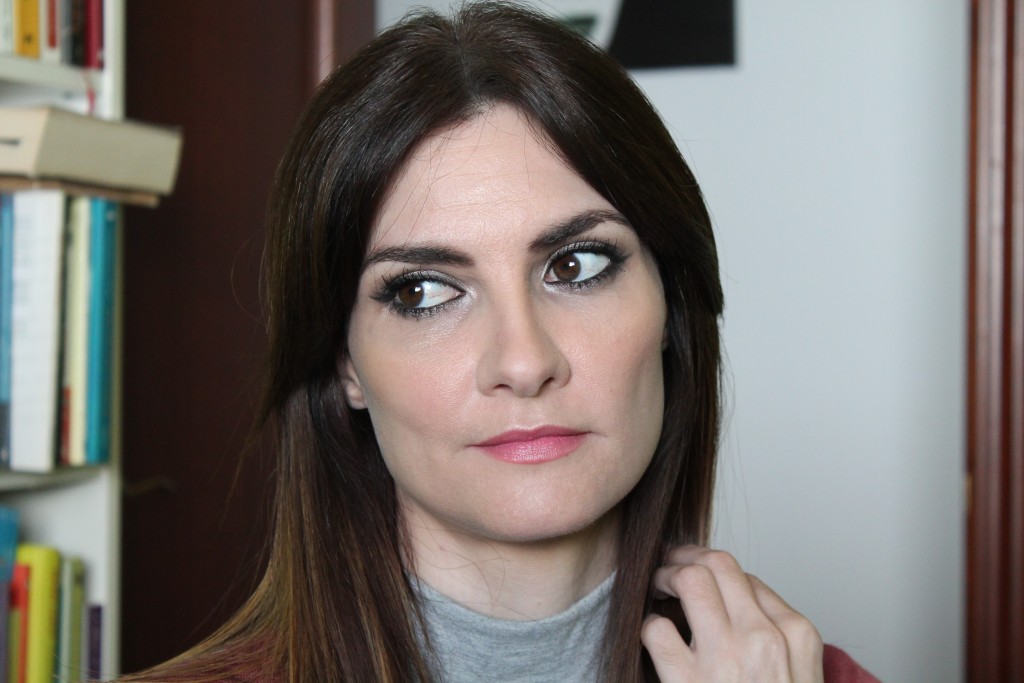 ¡Y eso ha sido todo amores!
¡No olvidéis suscribiros! 😉
¡Gracias y hasta el próximo post!
Raquel
And that's all!
Don't forget to subscribe! 😉
Thanks and see you soon!
Raquel