¡Buenos días a todos!
Good morning to you all!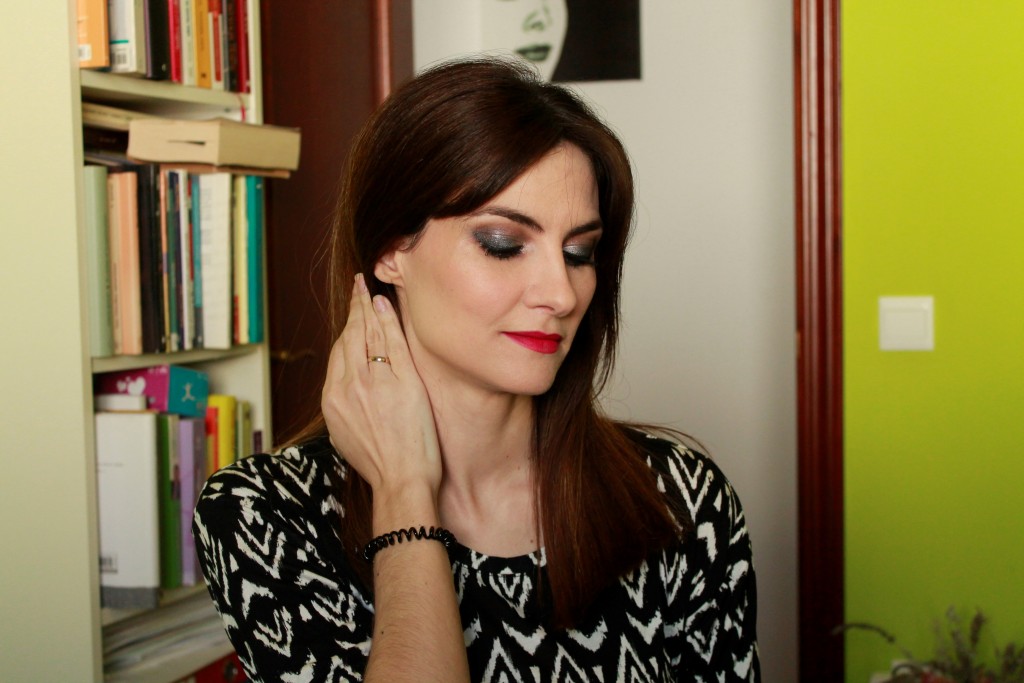 Hoy os traigo un look realizado de nuevo con la paleta «Redemption Palette Iconic 1» de Makeup Revolution, pero esta vez en tonos plateados y negros.  ¡Espero que os guste!
Today, I bring you a silver and black eye makeup look using «Redemption Palette Iconic 1» by Makeup Revolution again...hope you like it!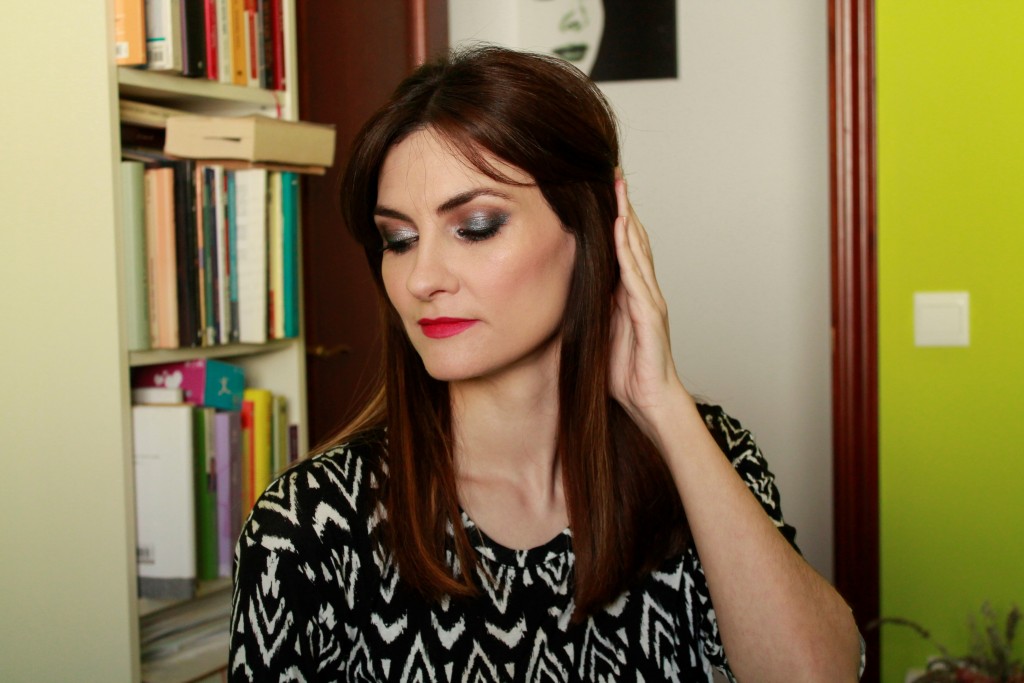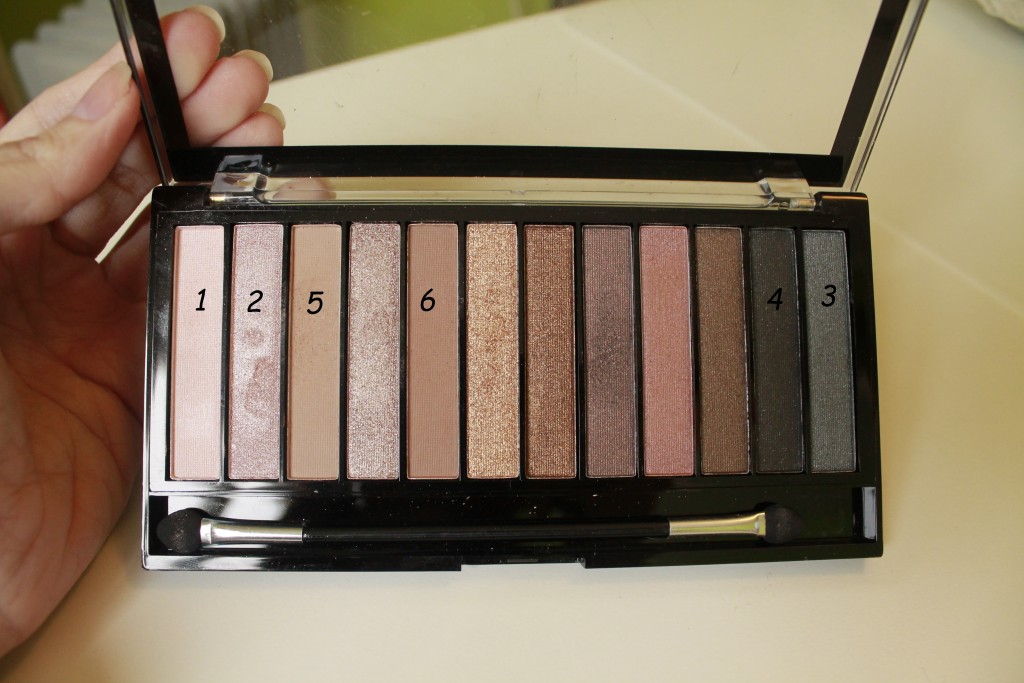 Ojos:

1. Aplicamos una prebase para párpados ("Shadow Insurance" de Too Faced).
2. A continuación aplicamos nuestra sombra de transición (5) y (6) mezcladas y la ponemos también a ras de pestañas inferiores.
3. Aplicamos la sombra «Brulèe» de Wet n Wild (color vainilla mate) para iluminar el arco de la ceja.

4. A toquecitos con un pincel planito (Zoeva 234) aplicamos las sombras 1 y 2 en el lagrimal y tercio interno del párpado móvil, la 3 en el centro y la 4 en el tercio externo, marcando también con ella la V externa y difuminamos cortes suavemente para que no se mezclen los colores mucho (pincel 217 de Mac).
5. Hacemos lo mismo en la línea de pestañas inferiores.
6. Vamos reaplicando color y difuminando hasta obtener la intensidad deseada.
7. Delineamos ambas líneas de agua con un lápiz negro y trazamos un delineado con la sombra negra mate a ras de pestañas superiores y tercio externo de las inferiores y difuminamos para integrar.
8. Finalmente rizamos pestañas y aplicamos máscara (en este caso la "Roller Lash" de Benefit y la "Better than Sex" de Too Faced). Si quieres saber más sobre estas máscaras de pestañas pincha aquí.
Eyes:
1. First thing is to apply an eye primer ( "Shadow Insurance" by Too Faced). 
2. We apply our transition colour; 5 & 6 mixed together. Do the same on your lower lash line.
3.Use a vanilla matte shade to highlight your brow arch ("Brulèe" by Wet n Wild).
4. Apply shadows 1 & 2 (mixed together) to your tear duct and inner corner of the eyelid, shadow 3 to the centre and shadow 4 to your outter V and blend carefully so that the different shades don't get mixed (Mac 217 brush).
5. Follow the same steps for your lower lashline.
6. Keep reapplying and blending until you obtain the desired intensity.  
7. Apply a black eye pencil to both waterlines and draw a winged liner on the upper lashline and outter part ofthe lower one with a matte black eyeshadow, smoking it out as much as you like.
8. Finally, we curl our lashes and apply mascara (a coat of Benefit "Roller Lash" and another coat of Too Faced "Better than Sex".)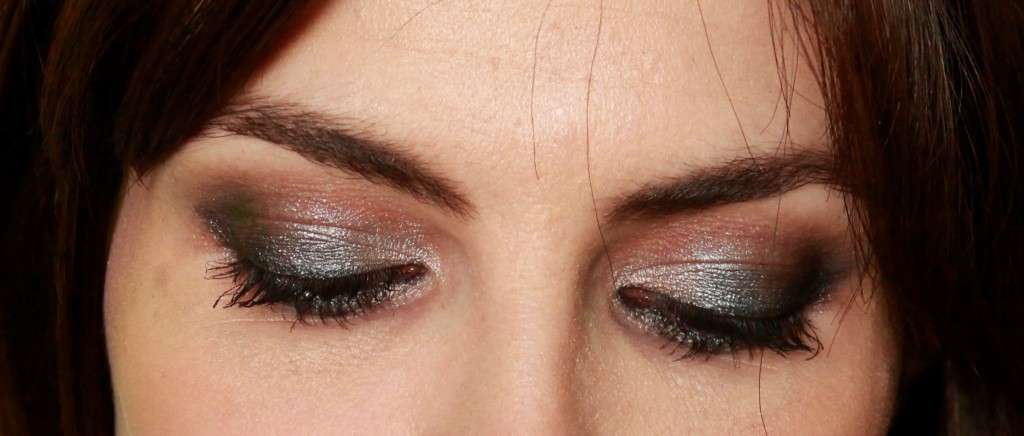 Cejas:
Rellené los huequitos con el lápiz para cejas en el tono "02 Medium" de Sephora y para fijarlas, usé el "Brow Drama" de Maybelline en el tono "Medium Brown".
Brows:
I filled them in with the Sephora Brow Pencil in "02 Medium" shade and applied the Maybelline "Brow Drama" in "Medium Brown" shade.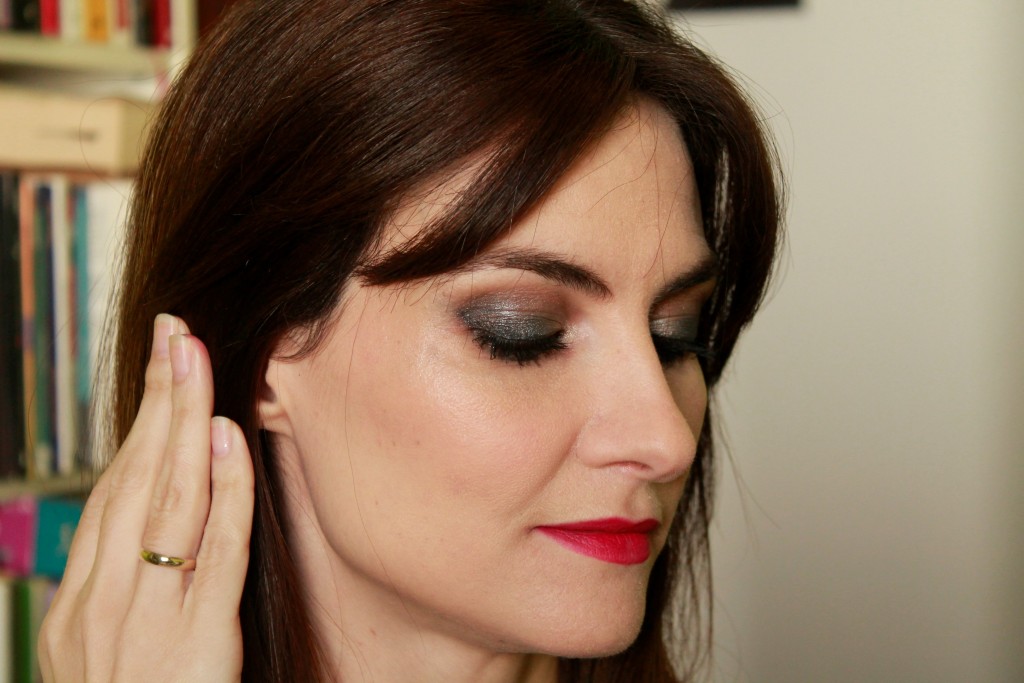 Rostro:
Como corrector en ojeras e imperfecciones usé "El Borrador" de Maybelline en el tono "Light" y como base, la «Double Wear» de Esteè Lauder y lo apliqué a a toquecitos con la brocha F80 de Sigma. Luego lo sellé todo con una capa muy fina de los polvos sueltos "Banana Luxury Powder" de Ben Nye, aplicados con la brocha para polvos de Ecotools. Para dar un poco de color al rostro usé los polvos de sol de Avene y como colorete utilicé el "Candy Blush Fard Creamy» de Astra en el tono 02 y encima den la zona del pómulo puse el iluminador «Undress Your Skin Shimmer Highlighter» de MUA en el tono «Opalescent Amber». Para iluminar el resto de zonas usé el «High Beam» de Benefit.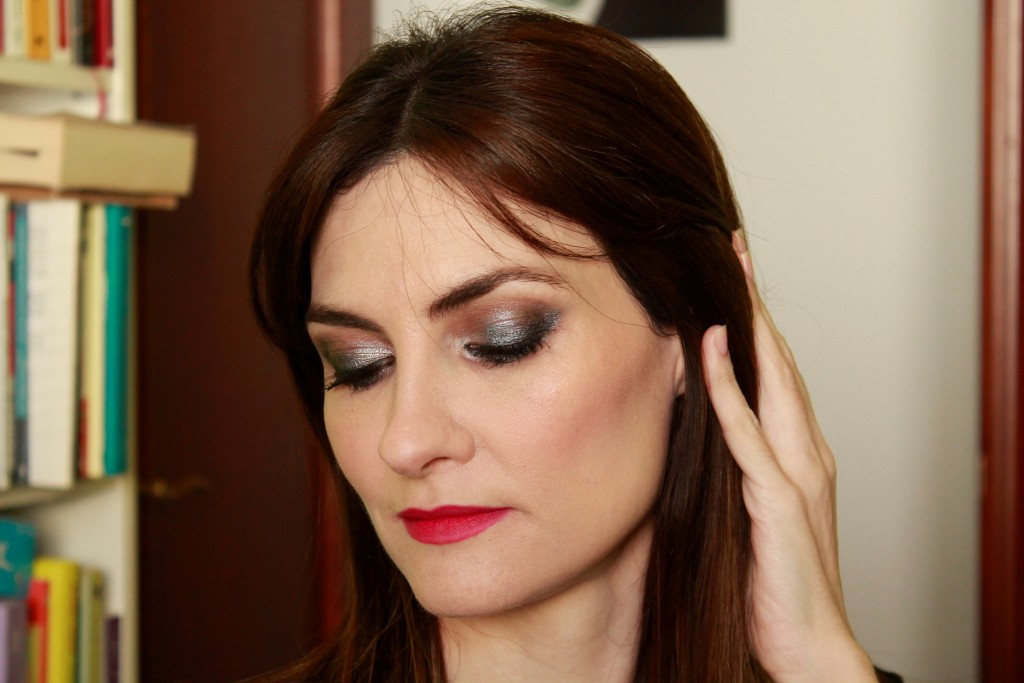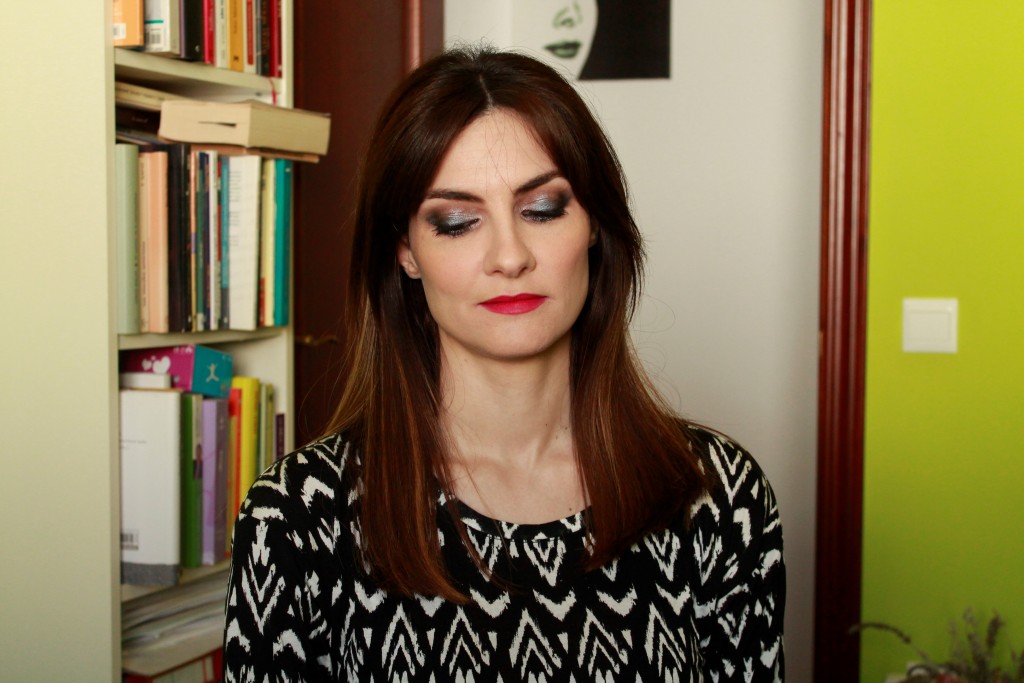 Face:
As a concealer, I used Maybelline "Instant Age Rewind" in the lightest shade to cover imperfections and my undereye area and then, applied «Double Wear Foundation» by Esteé Lauder with the Sigma F80 brush. Finally, I used "Banana Luxury Powder" by Ben Nye to set all my make up. As a bronzer I used «Poudre Soleil» by Avene  and applied Sephora «Candy Blush Fard Creamy» by Astra in shade 02 to my cheeks and «Undress Your Skin Shimmer Highlighter» By MUA in shade «Opalescent Amber» on top of it. To highlight the rest of the areas, I used «High Beam» by Benefit.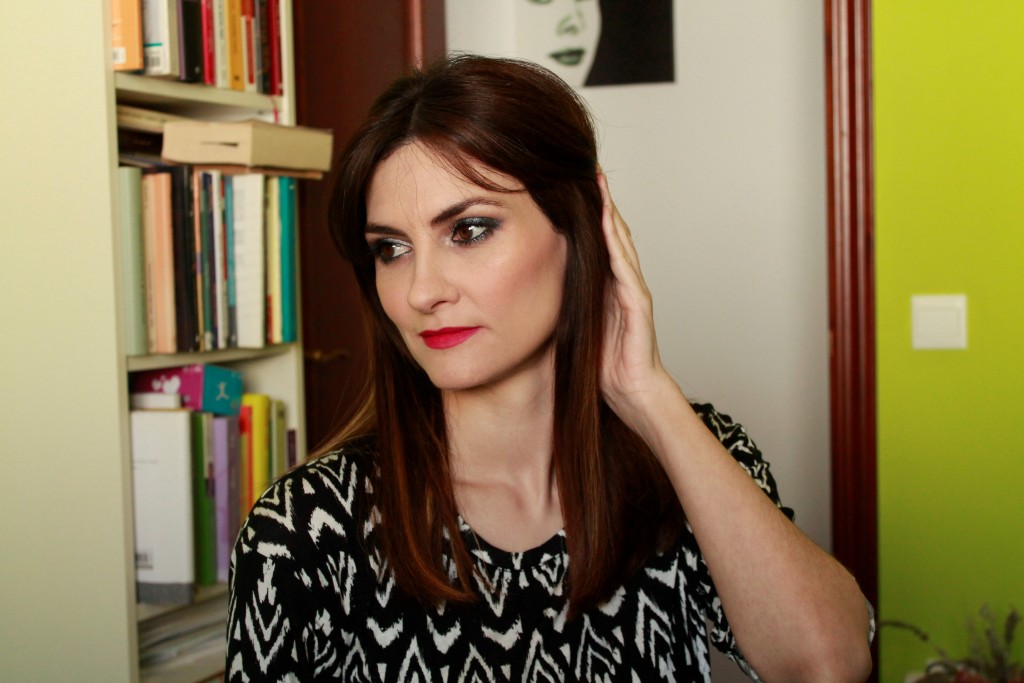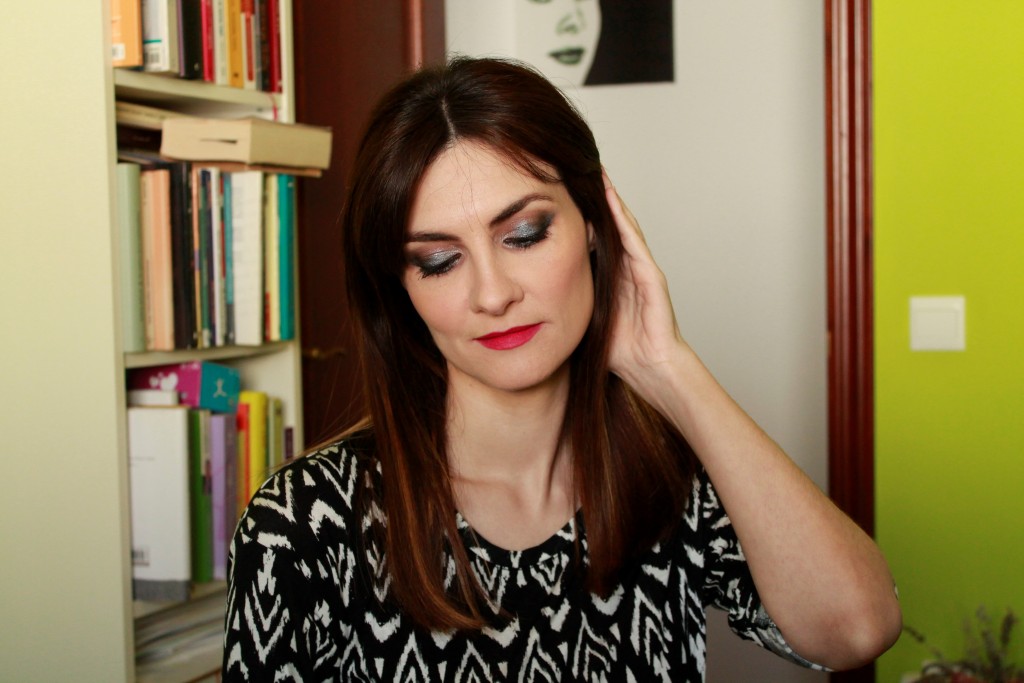 Labios:
Mac «Prep & Prime» + labial «All Fired Up» de Mac.
Lips:
Mac «Prep & Prime» + «All Fired Up» Lipstick by Mac.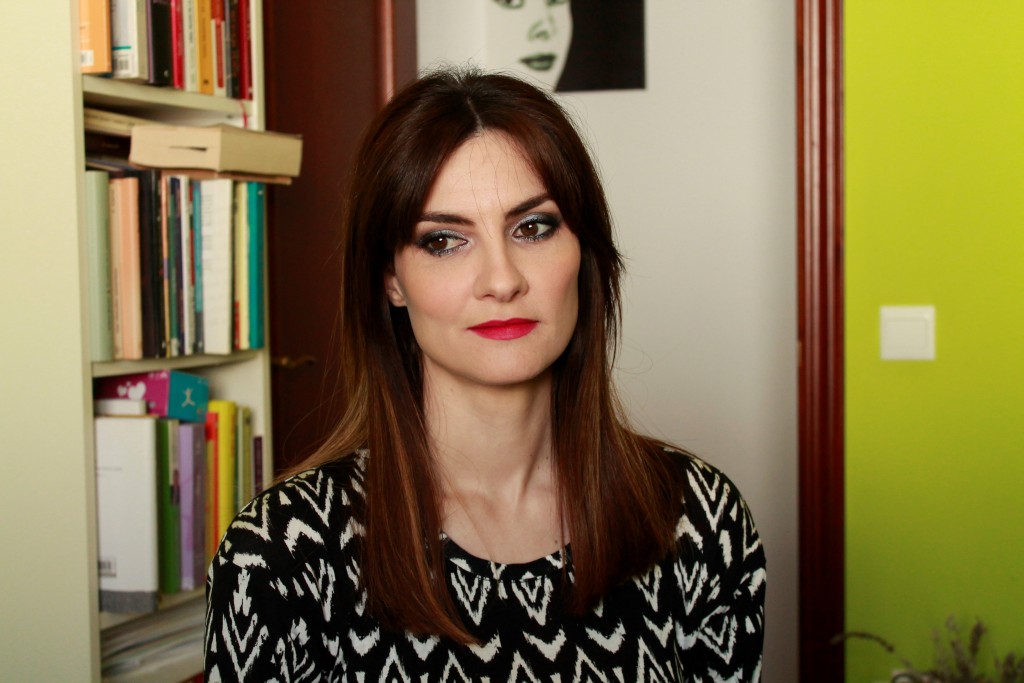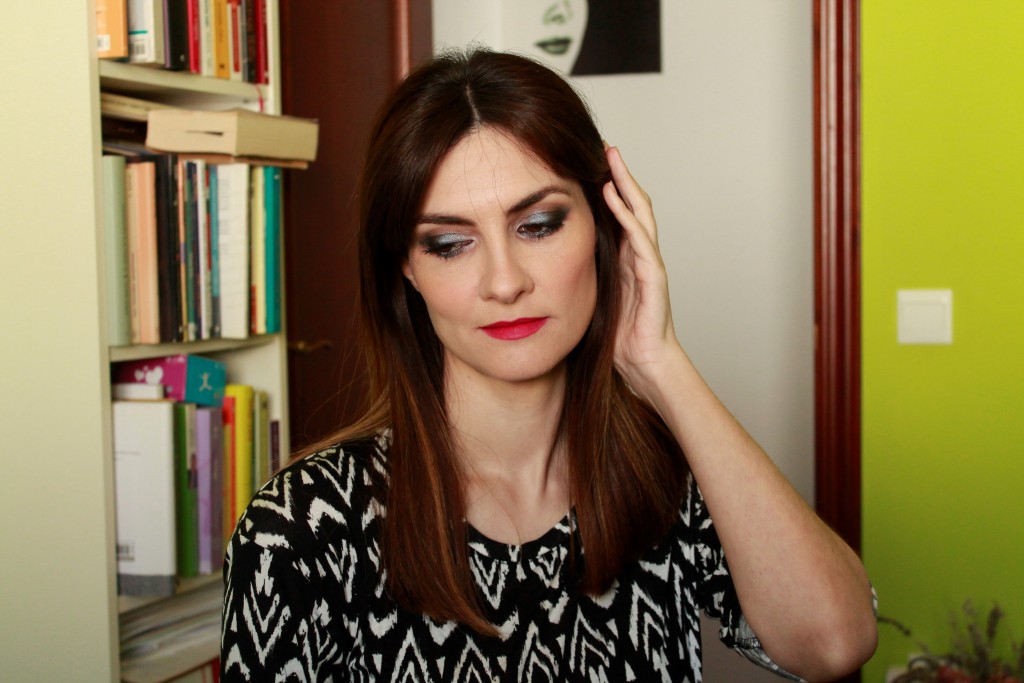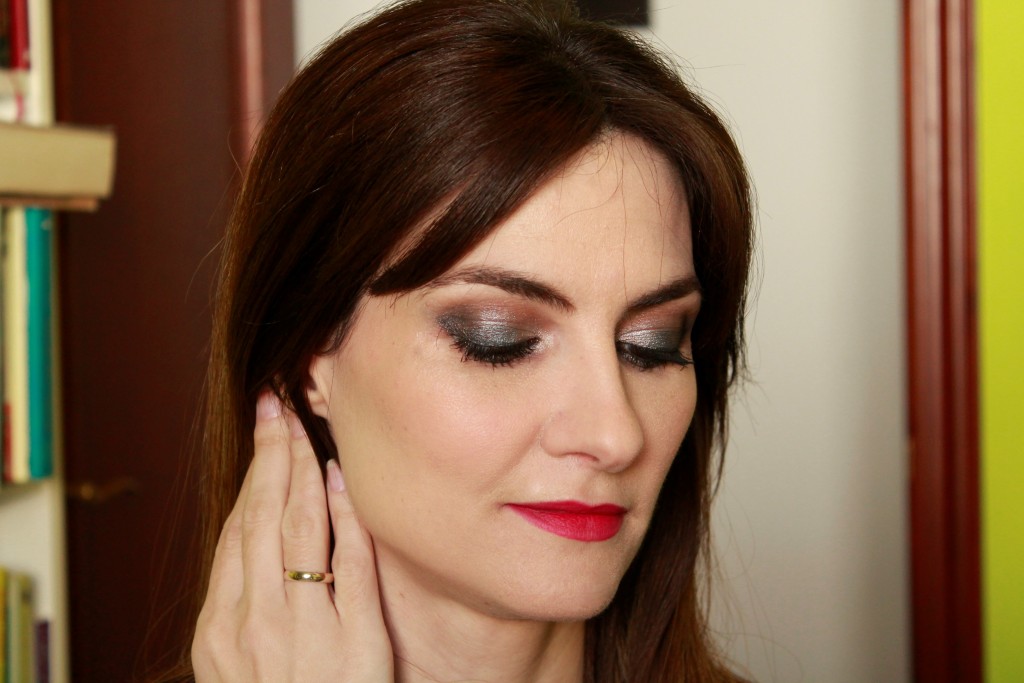 ¡Y eso ha sido todo por hoy!
¡No olvidéis suscribiros y seguirme por redes sociales!
¡Gracias y hasta el próximo post!
Raquel
And that's all!
Don't forget to subscribeand follow me on my social networks! 😉
Thanks and see you soon!
Raquel