¡Buenos días!
Good morning!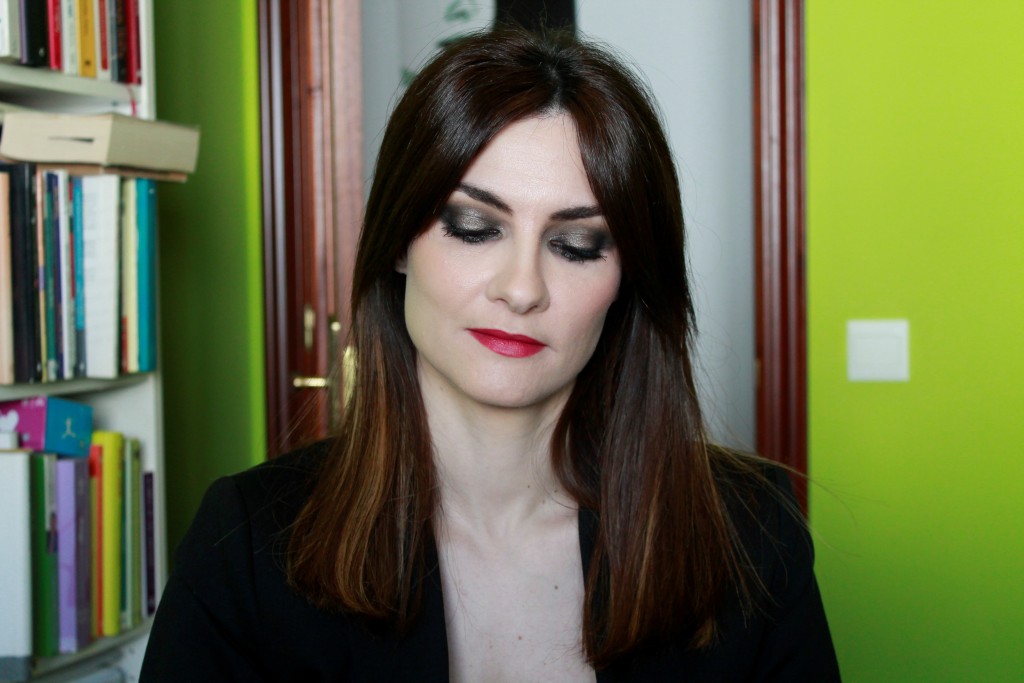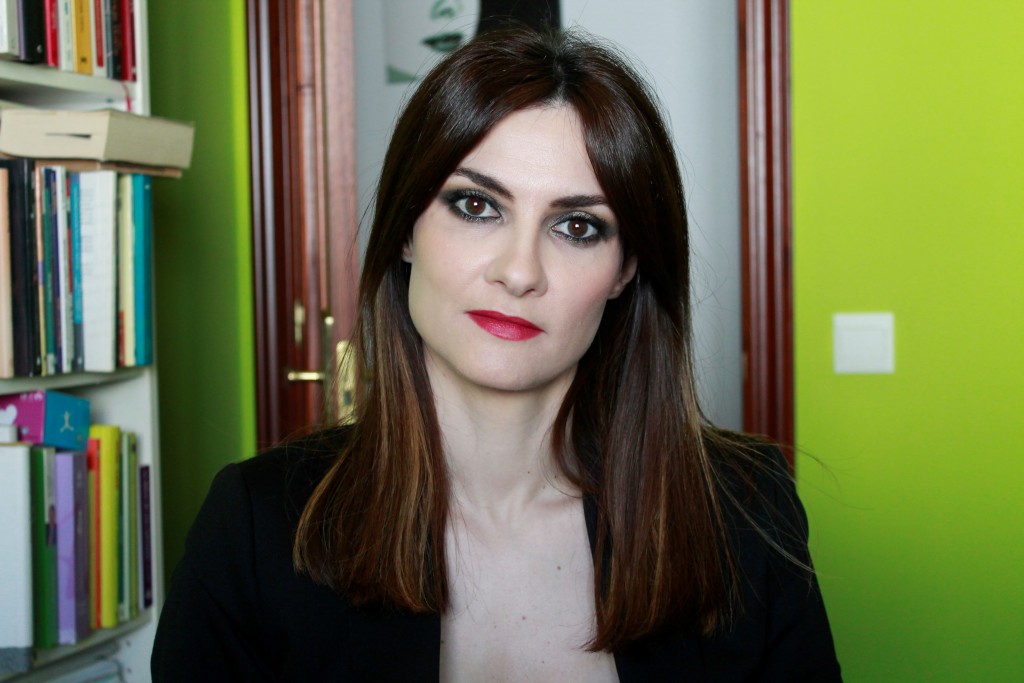 Hoy os traigo una propuesta de maquillaje para la noche de Fin de Año. Como corresponde a esta fecha, he elegido un look potente en tonos dorados y negros. ¡Espero que lo disfrutéis!
Today I bring you an idea for your New Year's Eve makeup Look. I have chosen an intense one in gold and black eyeshadows. Hope you enjoy it!
Ojos: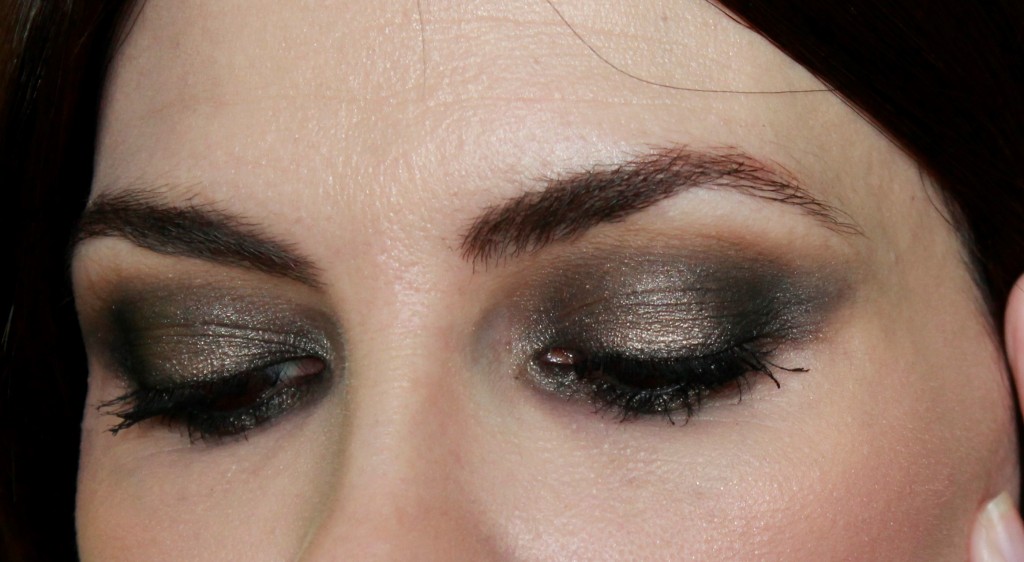 1. Aplicamos una prebase para párpados ("Shadow Insurance" de Too Faced).
2. Aplicamos un lapiz negro en los tercios interno y externo del párpado móvil (dejando libre el centro) y la cuenca y extendemos con ayuda de un pincel plano sintético (alargando en el tercio externo para rasgar la mirada) y difuminamos el corte con un pincel tipo 217 de Mac.
3. A continuación aplicamos nuestra sombra de transición («Caramel» de Nabla; tono camel mate) y la ponemos también a ras de pestañas inferiores.
4. Aplicamos la sombra «Bruleè» de Wet n' Wild (color vainilla mate) para iluminar el arco de la ceja.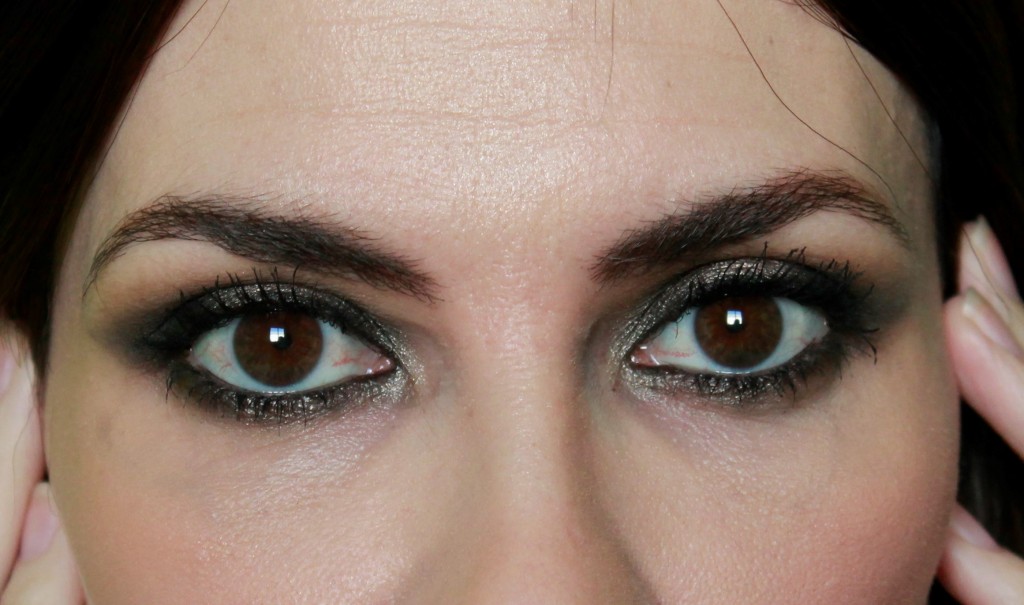 5. Repasamos con sombra negra mate el lápiz negro que habíamos puesto antes y difuminamos cortes. Hacemos lo mismo en las pestañas inferiores y delineamos ambas líneas de agua.
6. A toquecitos con un pincel planito (Zoeva 234) aplicamos una sombra dorada (yo he utilizado las 3 que vienen en la paleta «Vintage Romance» de Sleek mezcladas) a toquecitos en el hueco central que hemos dejado libre en el párpado móvil y difuminamos cortes (Mac 217).
7. Damos intensidad en la v externa y la cuenca de nuevo con una sombra negra mate y unimos con la línea de pestañas inferiores.
8. Sobre la sombra dorada de antes, colocamos un pigmento vainilla con destellos doraditos (yo he utilizado el «18 White Gold» de Kiko) a toquecitos con un pincel planito previamente humedecido con agua termal, para dar mayor luminosidad.
9. Con un pincel biselado y la sombra negra delineamos pestañas inferiores y superiores sin hacer rabillo ya que ya tenemos suficiente intensidad con la sombra negra de la V externa con la que ya hemos rasgado suficiente el ojo. Difuminamos el delineado de pestañas inferiores un poco para integrar.
10. Iluminamos el lagrimal y el punto más alto del arco de la ceja con el iluminador Mary Lou Manizer de The Balm.
11. Finalmente rizamos pestañas y aplicamos máscara (en este caso la "Roller Lash" de Benefit y la "Better than Sex" de Too Faced). Si quieres saber más sobre estas máscaras de pestañas pincha aquí.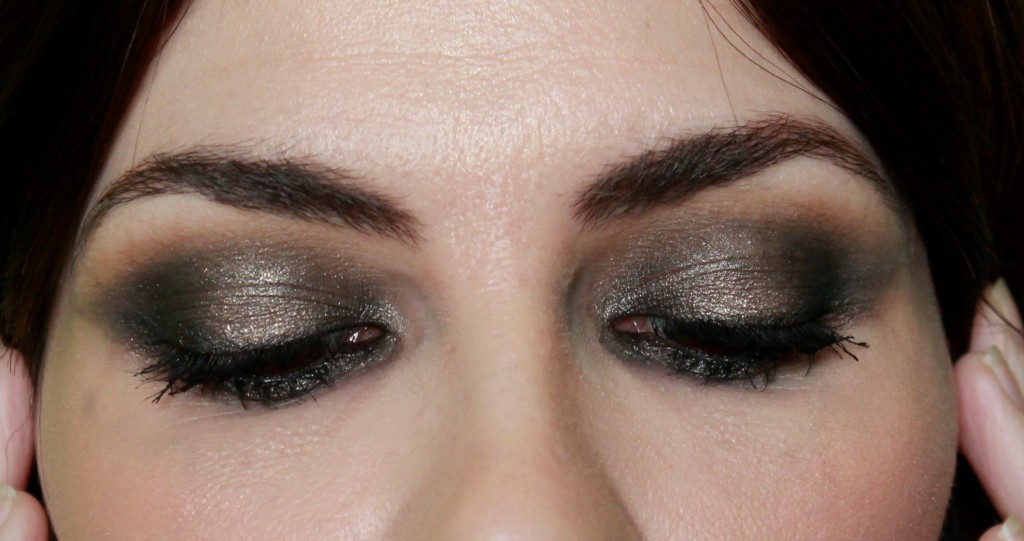 Eyes:
1. First thing is to apply an eye primer ( "Shadow Insurance" by Too Faced). 
2. Apply a black pencil to the inner and outter corner of the eyelid (not to the centre) and to the socket and blend it with the help of a synthetic flat brush first and with a Mac 217 brush after.
3. We apply our transition colour; "Caramel» by Nabla which is a matte camel eyeshadow. Do the same on your lower lash line.
4. Use a vanilla matte shade to highlight your brow arch ("Brulèe" by Wet n' Wild).
5. Apply a matte black eyeshadow on top of the black eye pencil applied before and blend. Line both waterlines with a black eye pencil and smoke the lower lashline out.
6. With a flat brush apply a gold eyeshadow (I've used a mixture of the 3 contained in the «Vintage Romance» palette by Sleek) to the centre of your eyelid with a flat brush (Zoeva 234) in a patting motion and blend any harsh lines again (Mac 217).
7. Apply a matte black eyeshadow to your outter v and your crease to add depth and join ther upper and lower lashlines.
8. On top of the gold eyeshadow (centre of the lid), apply a golden vanilla pigment («18 White Gold by Kiko«) with a damp synthetic flat brush in a patting motion.
9. With an angled brush (Beter 11), draw a line (not winged) on the upper and lower lashlines with a matte black eyeshadow.  
10. Illuminate your tear duct and the upper part of your brow bone with «Mary-Lou Manizer» by The Balm.
11. Finally, we curl our lashes and apply mascara (a coat of Benefit "Roller Lash" and another coat of Too Faced "Better than Sex".)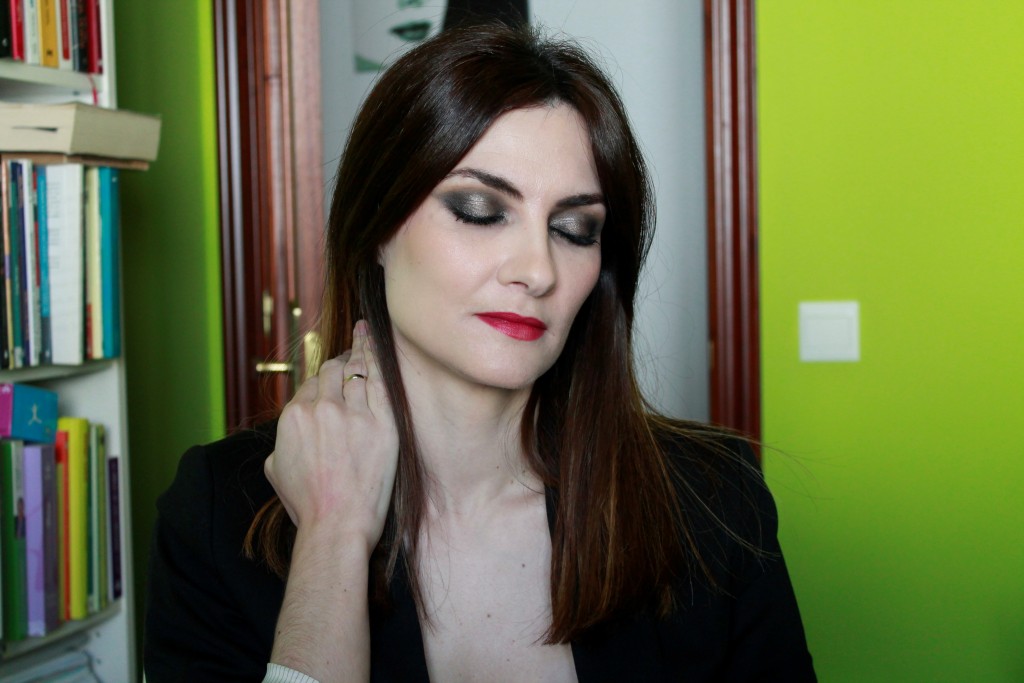 Cejas:
Rellené los huequitos con el lápiz para cejas en el tono "03" de Bourjois y para fijarlas, usé el "Brow Drama" de Maybelline en el tono "Medium Brown".
Brows:
I filled them in with the Bourjois Brow Pencil in "03" shade and applied the Maybelline "Brow Drama" in "Medium Brown" shade.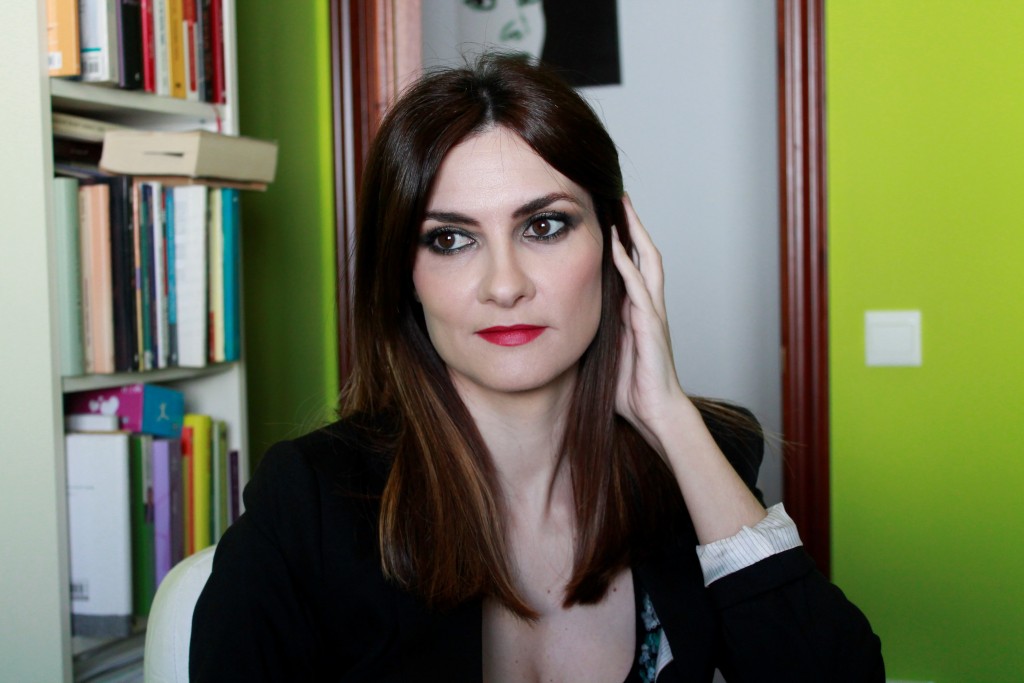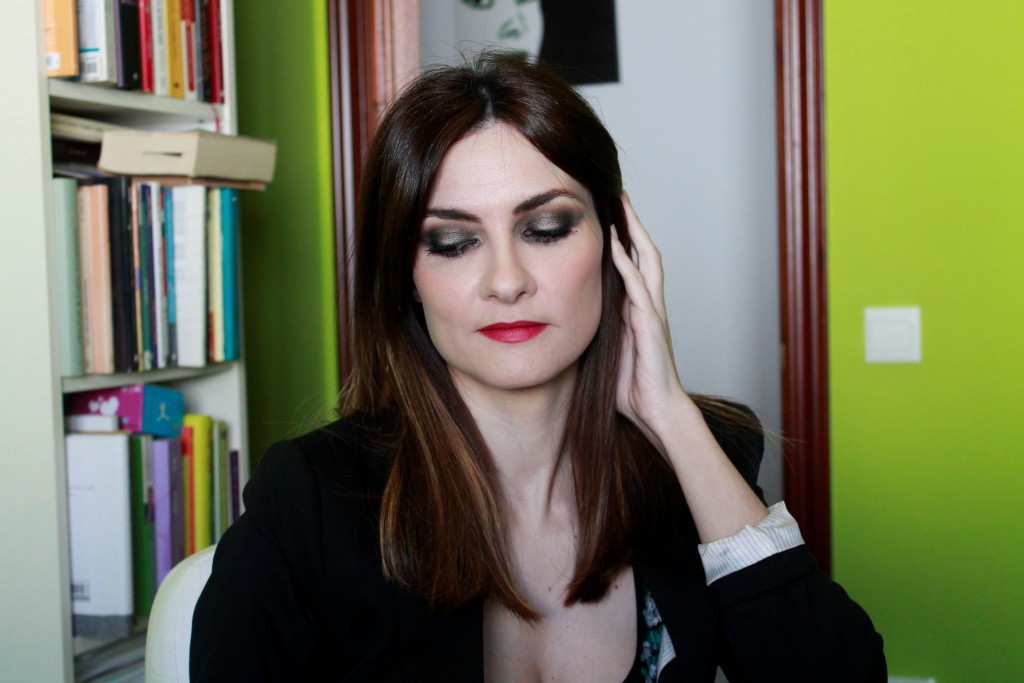 Rostro:
Antes de aplicar la base y con la piel ya hidratada, apliqué una prebase perfeccionadora por todo el rostro («Primed & Poreless» de Too Faced). Como corrector en ojeras e imperfecciones usé "El Borrador" de Maybelline en el tono "Light" y como base, utilicé la «Double Wear» de Esteè Lauder (en el tono «Dessert Beige») y lo apliqué a toquecitos con la brocha F80 de Sigma. Luego lo sellé todo con una capa muy fina de los polvos sueltos "Banana Luxury Powder" de Ben Nye, aplicados con la brocha para polvos de Ecotools. Contorneé el rostro con el bronzer «01 Life is a BEach» de la colección «Beach Cruisers» de Essence y como colorete utilicé el "Pearlescent Pink" de Wet n Wild (si quieres saber más sobre este colorete pincha aquí). Para iluminar, el «Mary-Lou Manizer» de The Balm.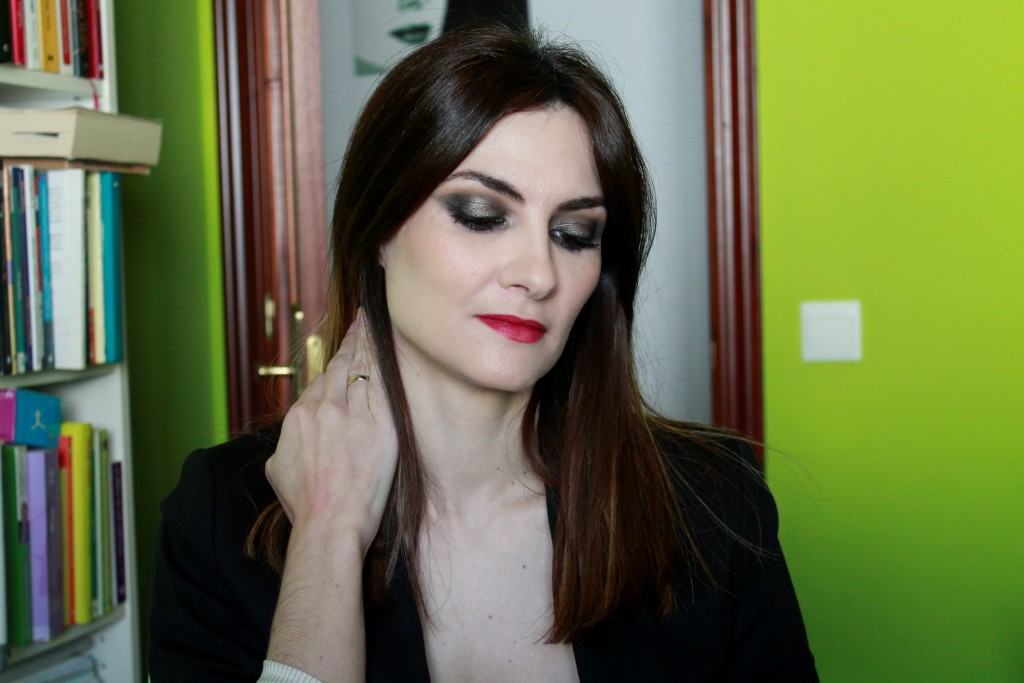 Face:
Before my foundation and with moisturized skin, I applied a perfecting primer («Primed & Poreless» by Too Faced) all over my face. As a concealer, I used Maybelline "Instant Age Rewind" in the lightest shade to cover imperfections and my undereye area and then, applied «Double Wear» Foundation by Esteé Lauder (shade «Dessert Beige«) with the Sigma F80 brush. Finally, I used "Banana Luxury Powder" by Ben Nye to set all my make up. As a bronzer I used «01 Life is a Beach» (limited edition; «Beach Cruisers« Collection by Essence)  and applied «Pearlescent Pink» Blusher by Wet n Wild to my cheeks (if you want to know more about this blusher click here). To highlight certain areas I used «Mary-Lou Manizer» by The Balm.
Labios:
Long Lasting Lipstick by Wet n Wild en el tono «Wine Room»+ Rimmel «Lasting Finish Lipstick» by Kate Moss en el tono «107».
Lips:
Long Lasting Lipstick by Wet n Wild in shade «Wine Room»+ Rimmel «Lasting Finish Lipstick» by Kate Moss in shade «107».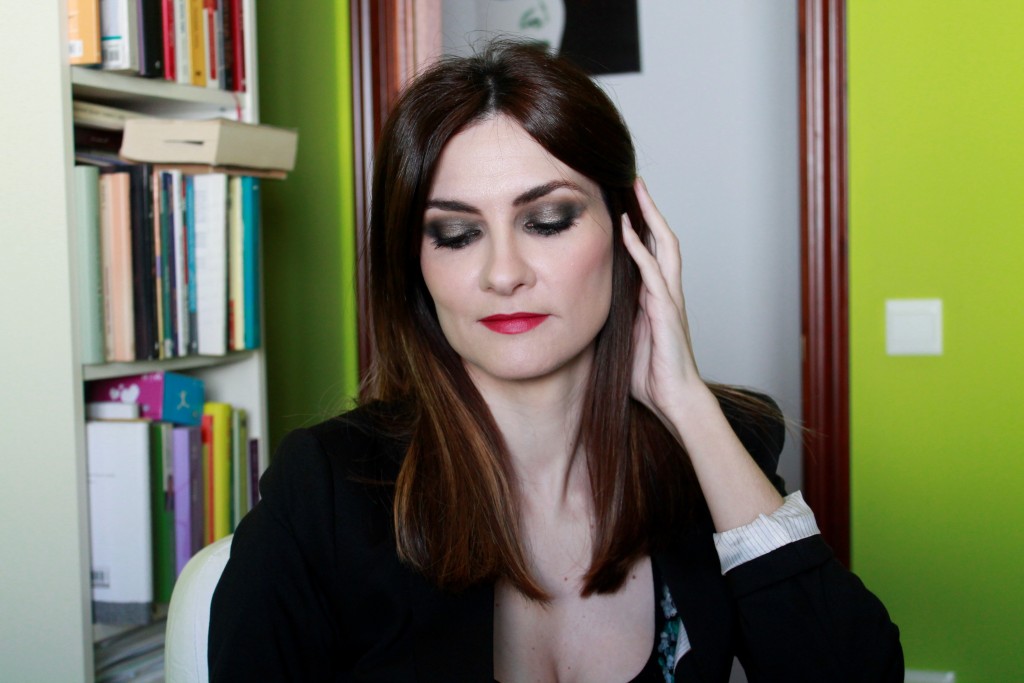 ¡Y eso ha sido todo por hoy! Espero que os haya inspirado 🙂
¡No olvidéis suscribiros! 😉
¡Gracias y hasta pronto!
Raquel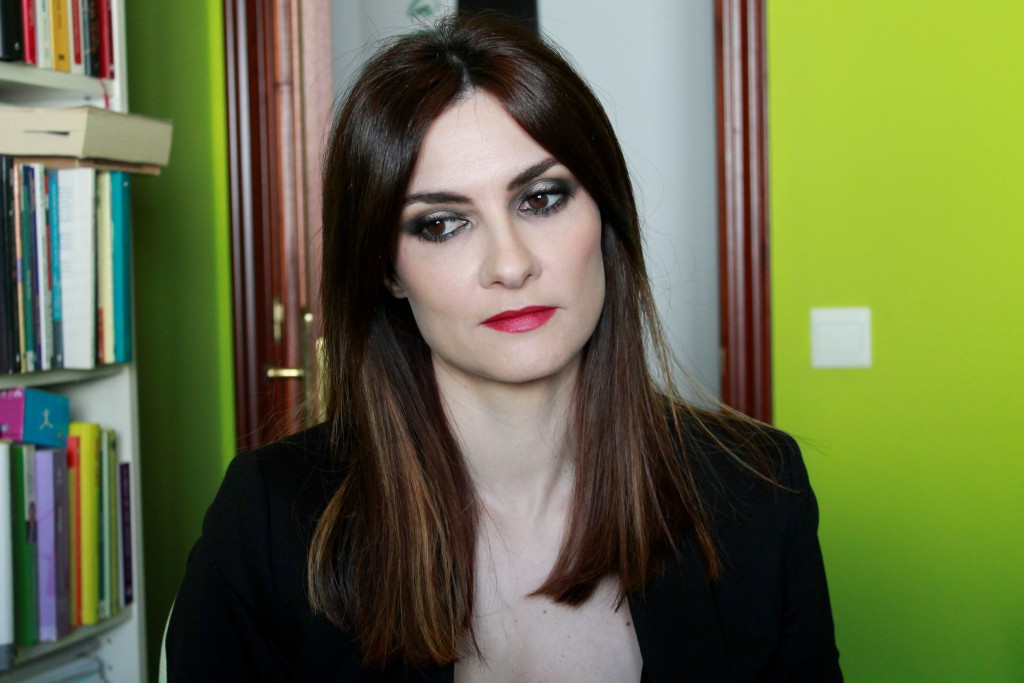 And that's all! I hope this look has inspired you 🙂
Don't forget to subscribe! 😉
Thanks and see you soon!
Raquel