¡Buenos días a todos!
Hoy os traigo un ahumado en tonos grises pero con un toque muy especial, el de la sombra «Madreperla» de Nabla. El resto de sombras que he usado son en su mayoría de la paleta «Iconic Pro 2» de Makeup Revolution. ¡Espero que os guste!
Good morning!
The make-up tutorial I am showing you today is a grey smokey eye but with a very special touch and that is the one added by «Madreperla» eyeshadow by Nabla. The rest of the eyeshadows I've used are from the Makeup Revolution «Iconic Pro 2» palette. Hope you like it!
Ojos: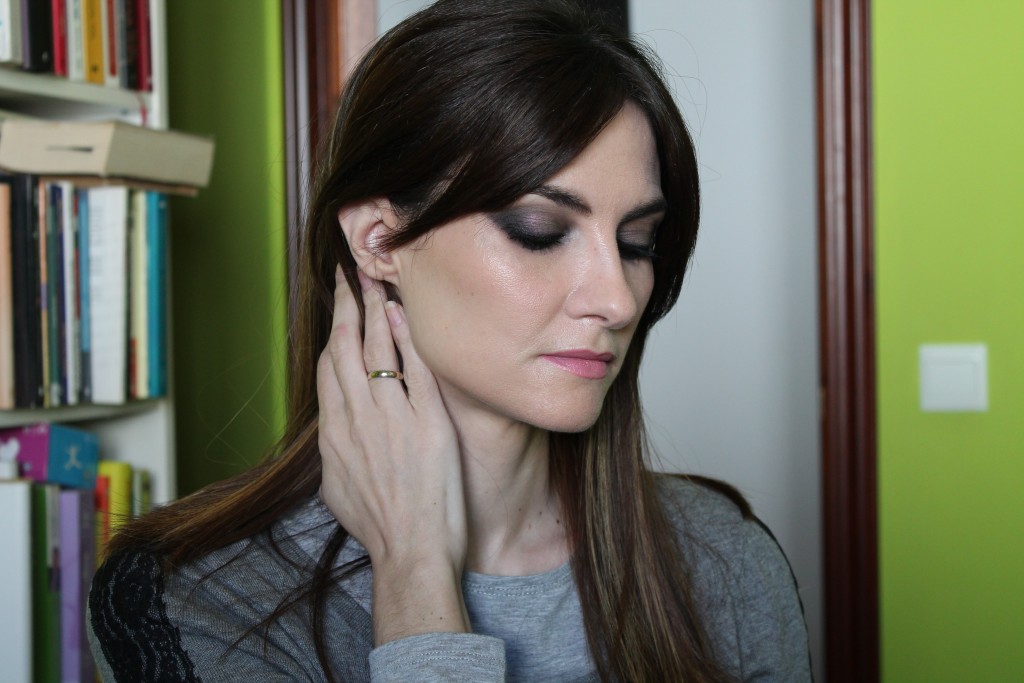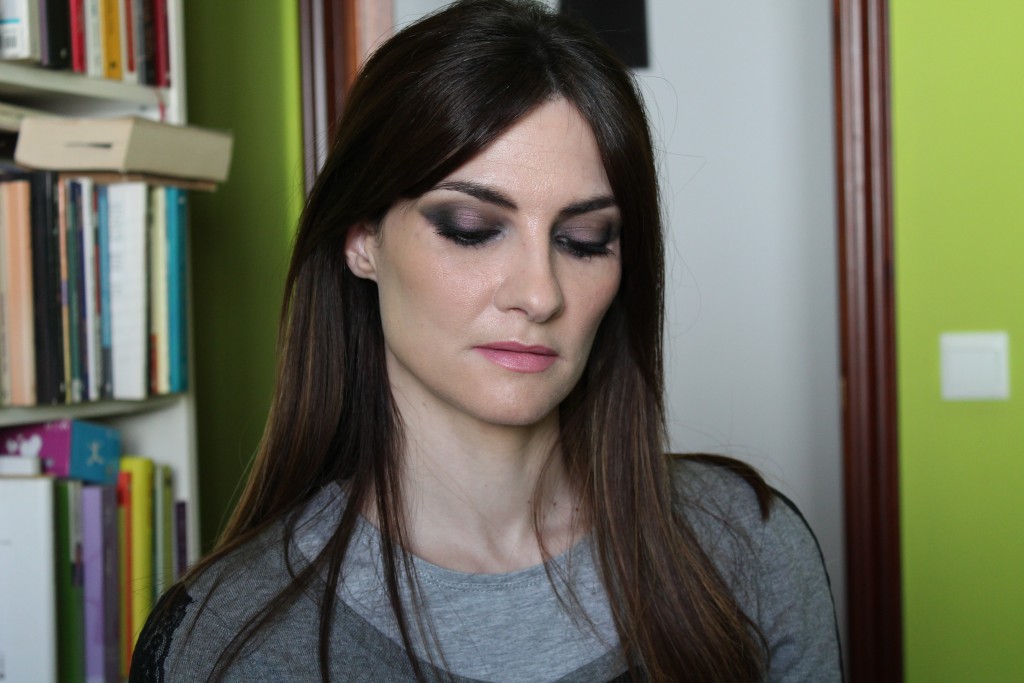 1. Aplicamos una prebase para párpados ("Primer Potion" de Urban Decay en el tono "Original").
2. Aplicamos una sombra en crema o lápiz gris mate y extendemos por el párpado móvil con ayuda de un pincel planito sintético y difuminamos el corte.
3. A continuación aplicamos nuestra sombra de transición («Chase»; tono cámel de la paleta).
4. Con una sombra gris mate («Grey Day») rellenamos a toquecitos la parte interior y exterior del párpado móvil dibujando también la v externa y marcando la cuenca. Sólo dejamos libre el centro del párpado móvil.
5. Vamos repasando y difuminando la V externa y la cuenca con sombra negra mate («Sudden») hasta obtener la intensidad deseada.
6. En el centro del párpado móvil aplicamos la sombra «Madreperla» de Nabla a toquecitos y difuminamos un poco los bordes para integrarla bien.
7. En la línea de pestañas inferiores aplicamos las sombras de transición, la gris y la negra dando más intensidad a ras de pestañas y difuminando el resto.
8. Iluminar el arco de la ceja con una sombra mate clarita («Paper»).
9. Iluminamos el lagrimal y arco de la ceja con una sombra luminosa («Only»).
10. Delineamos ambas líneas de agua y ambas líneas de pestaña y difuminamos a nuestro gusto.
11. Finalmente rizamos pestañas y aplicamos máscara (en este caso la "Roller Lash" de Benefit y la "Better than Sex" de Too Faced). Si quieres saber más sobre estas máscaras de pestañas pincha aquí.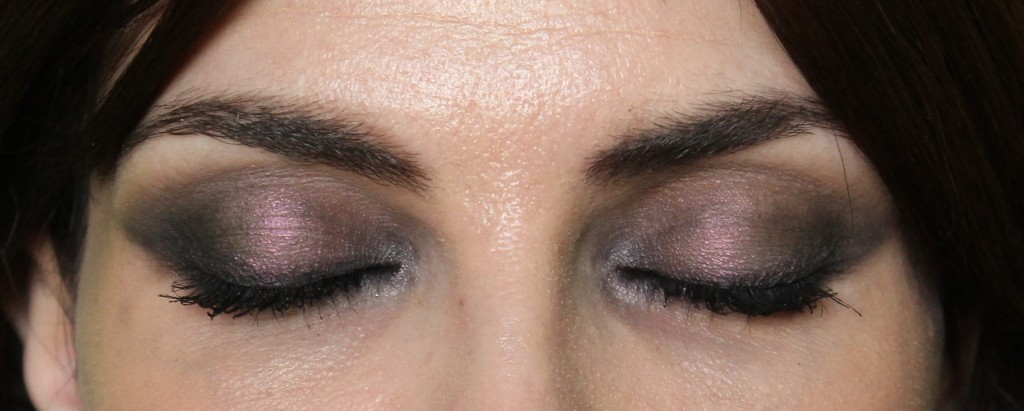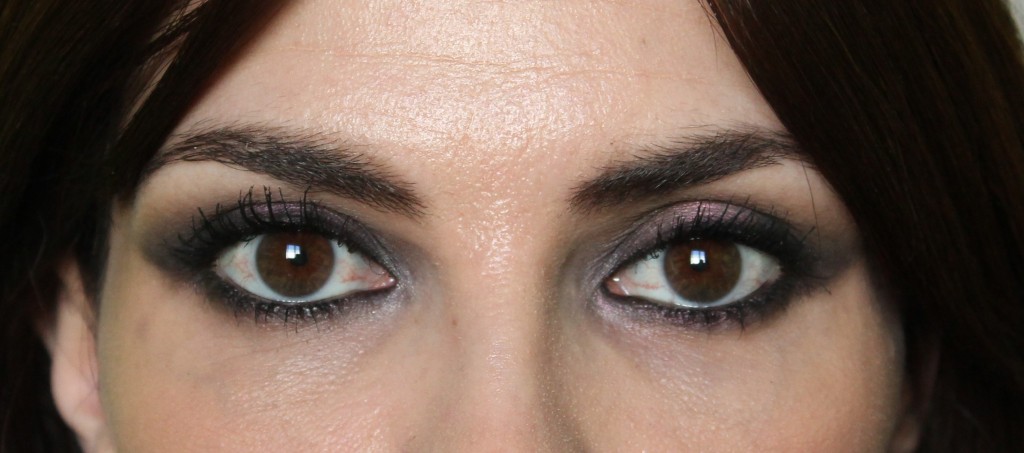 Eyes:
1. First thing is to apply an eye primer (Urban Decay "Primer Potion" in "Original" shade).
2. Apply a matte grey pencil eyeliner or cream eyeshadow to you eyelid and blend it.  
3. We apply our transition colour; "Chase» which is a matte camel  eyeshadow.
4. Apply a matte grey eyeshadow («Grey Day») to the inner and the outter corner of your eyelid (including the outter V) and to your crease and blend well.  
5. Apply a matte black eyeshadow («Sudden» to your outter v and your crease and keep blending and applying until you obtain the desired intensity.
6. Apply «Madreperla» by Nabla to the center of your eyelid and blend the edges just a bit in order to integrate it with the rest of the eyeshadows.
7. Apply the grey and the black eyeshadows to your lower lashline and blend that out with the transition shade. 
8. Use a soft matte shade to highlight your brow arch ("Paper").
9. Illuminate your tear duct and the highest point of our brow bone with a luminous shade ("Only" ). 
10. Apply a black eye pencil to both waterlines and draw a winged liner on the upper and lower lashlines with a matte black eyeshadow, smoking it out as much as you like.
11. Finally, we curl our lashes and apply mascara (a coat of Benefit "Roller Lash" and another coat of Too Faced "Better than Sex".)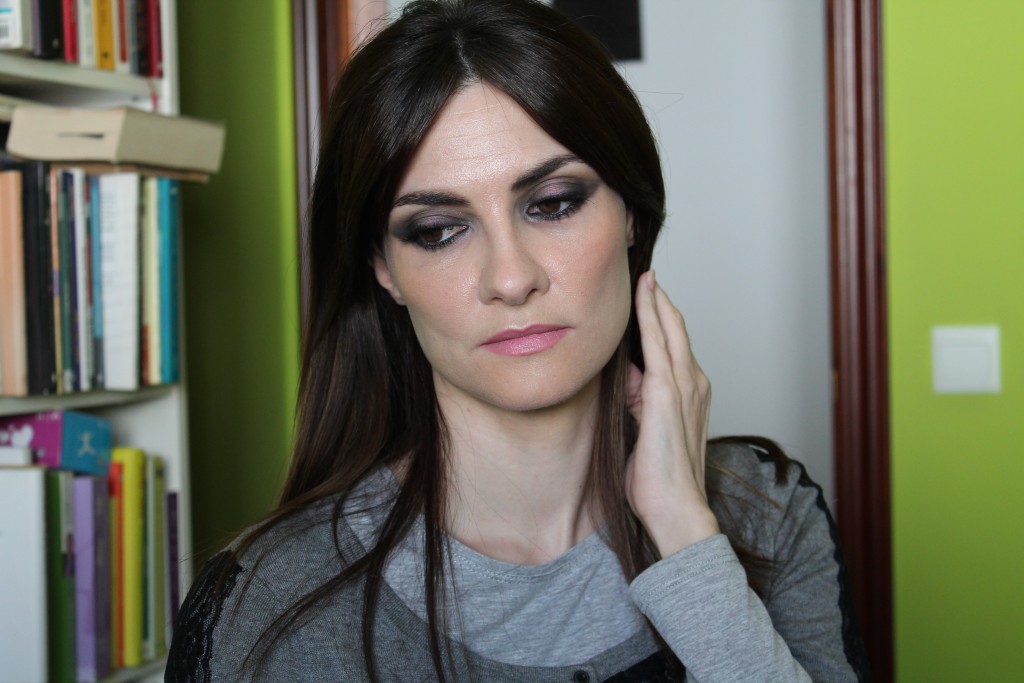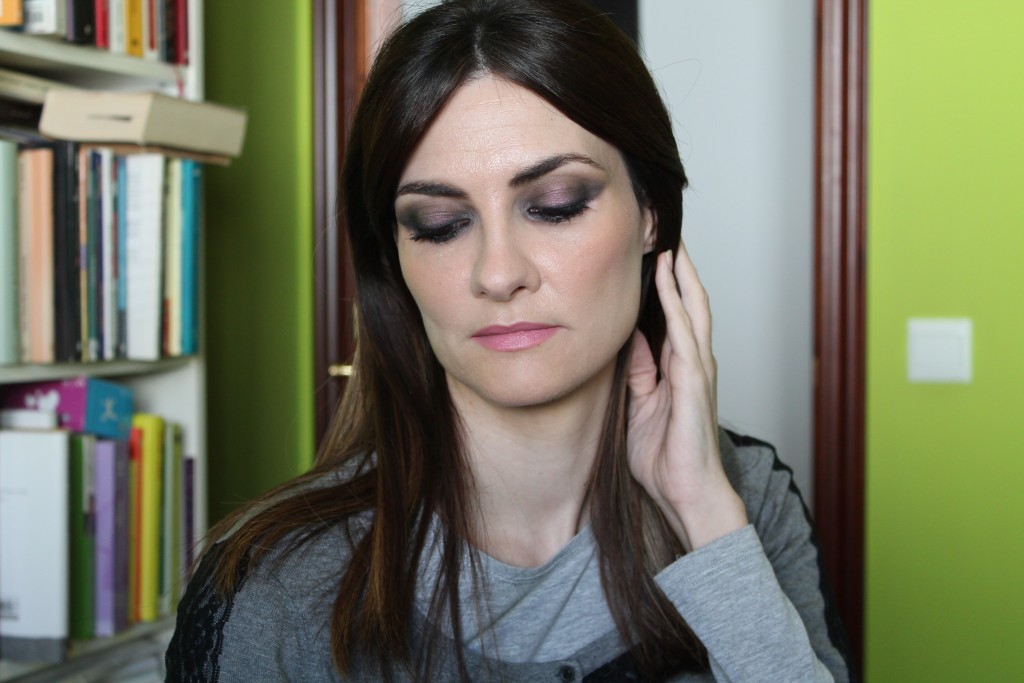 Cejas:
Rellené los huequitos con el lápiz para cejas en el tono "02 Medium" de Sephora y para fijarlas, usé el "Brow Drama" de Maybelline en el tono "Medium Brown".
Brows:
I filled them in with the Sephora Brow Pencil in "02 Medium" shade and applied the Maybelline "Brow Drama" in "Medium Brown" shade.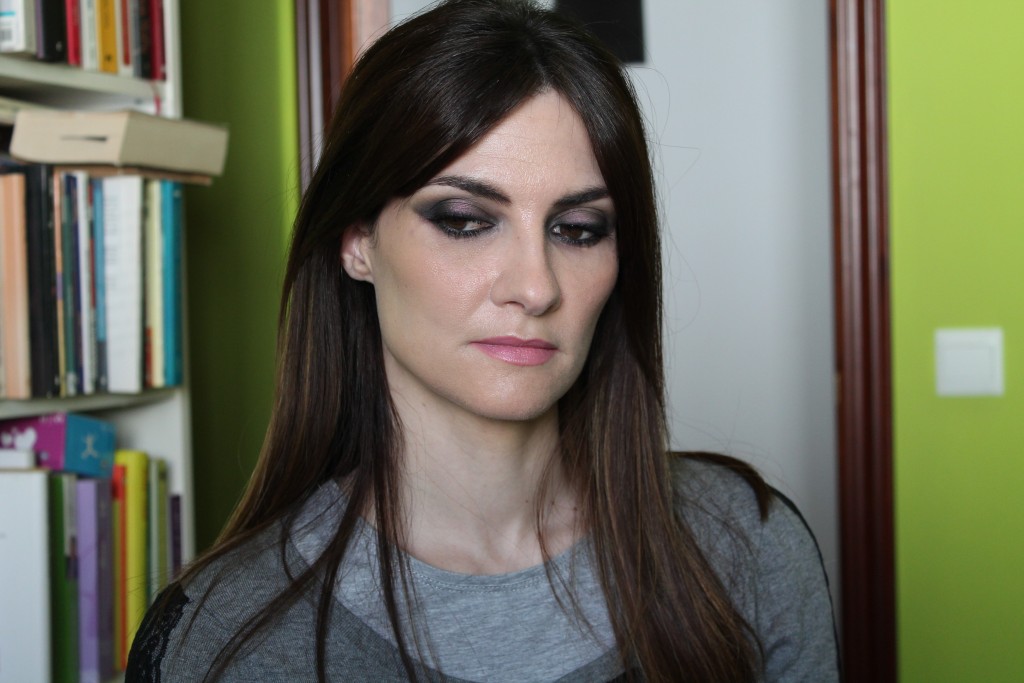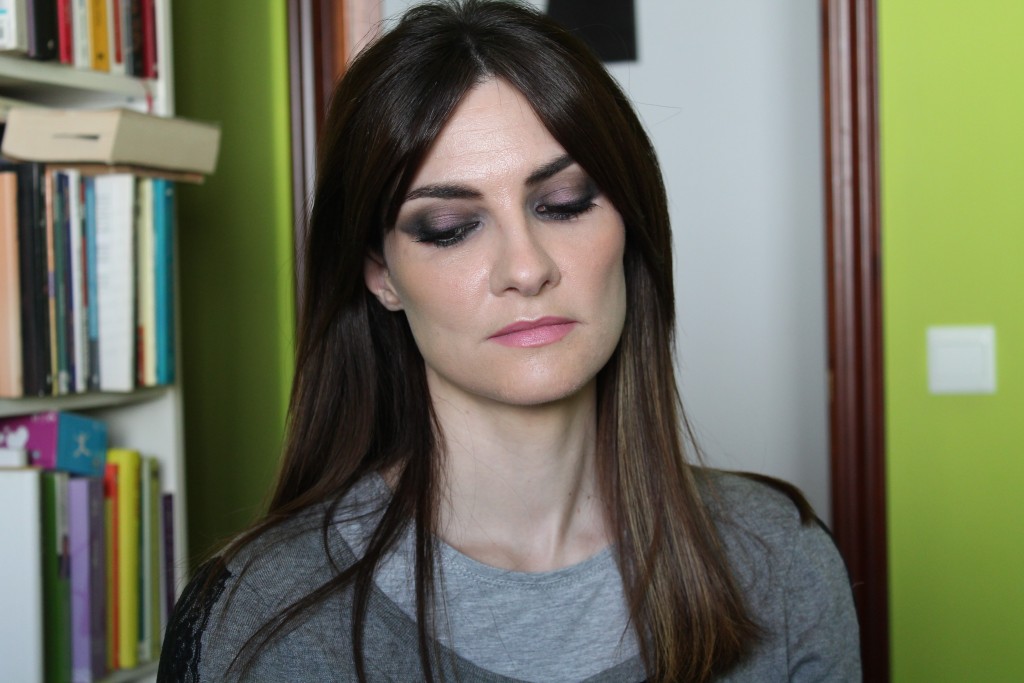 Rostro:
Antes de aplicar la base y con la piel ya hidratada, apliqué una prebase perfeccionadora en el centro del rostro y zona de la ojera, en este caso el  "Borrador Óptico» de Garnier. Como corrector en ojeras e imperfecciones usé "El Borrador" de Maybelline en el tono "Light" y como base, mezclé una prebase iluminadora la "Lumimagique" de L'oreal con la base «Lasting Performance» de Max Factor en el tono 105 y lo apliqué a a toquecitos con la brocha F80 de Sigma. Luego lo sellé todo con una capa muy fina de los polvos sueltos "Banana Luxury Powder" de Ben Nye, aplicados con la brocha para polvos de Ecotools. Contorneé el rostro con el bronzer «Chocolate Soleil» de Too Faced y como colorete utilicé el "Frat Boy" de The Balm y como iluminador el «Mary-Lou Manizer» también de The Balm.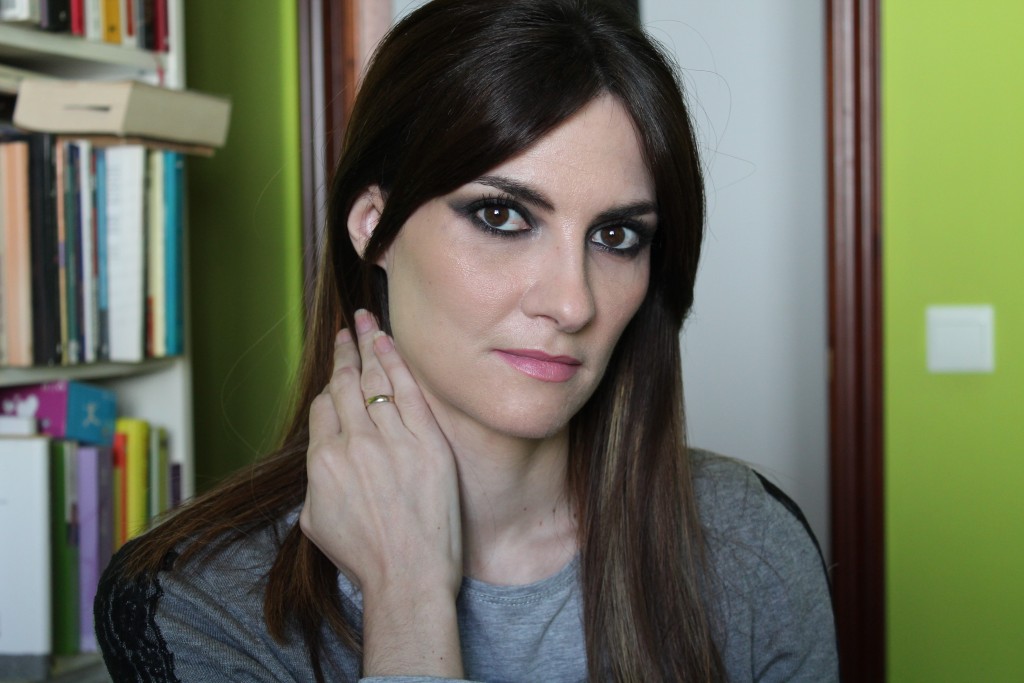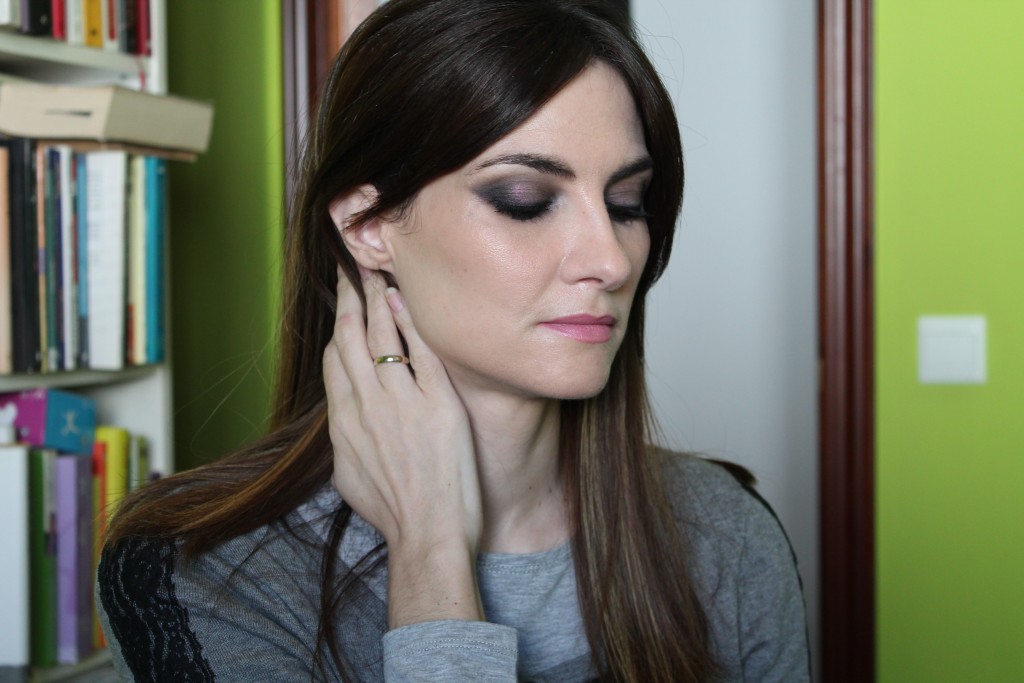 Face:
Before my foundation and with moisturized skin, I applied a perfecting primer ("Perfect Blur" by Garnier) on my nose, chin and undereye circles. As a concealer, I used Maybelline "Instant Age Rewind" in the lightest shade to cover imperfections and my undereye area and then, applied a mixture of the luminous primer ("Lumimagique" by L'oreal) and the foundation «Lasting Performance» (shade 105) by Max Factor with the Sigma F80 brush. Finally, I used "Banana Luxury Powder" by Ben Nye to set all my make up. As a bronzer I used «Chocolate Soleil» by Too Faced  and applied «Frat Boy» by The Balm to my cheeks. To highlight certain areas I used «Mary-Lou Manizer» also by The Balm.
Labios:
"Prep and Prime" de Mac + Delineador «Wish me a Rose» de Essence + labial 101 de los «Lasting Finish By Kate» para Rimmel London.
Lips:
Mac "Prep and Prime" + Essence Lip Liner in shade «Wish me a Rose» +  Rimmel London «Lasting Finish By Kate» in shade 101.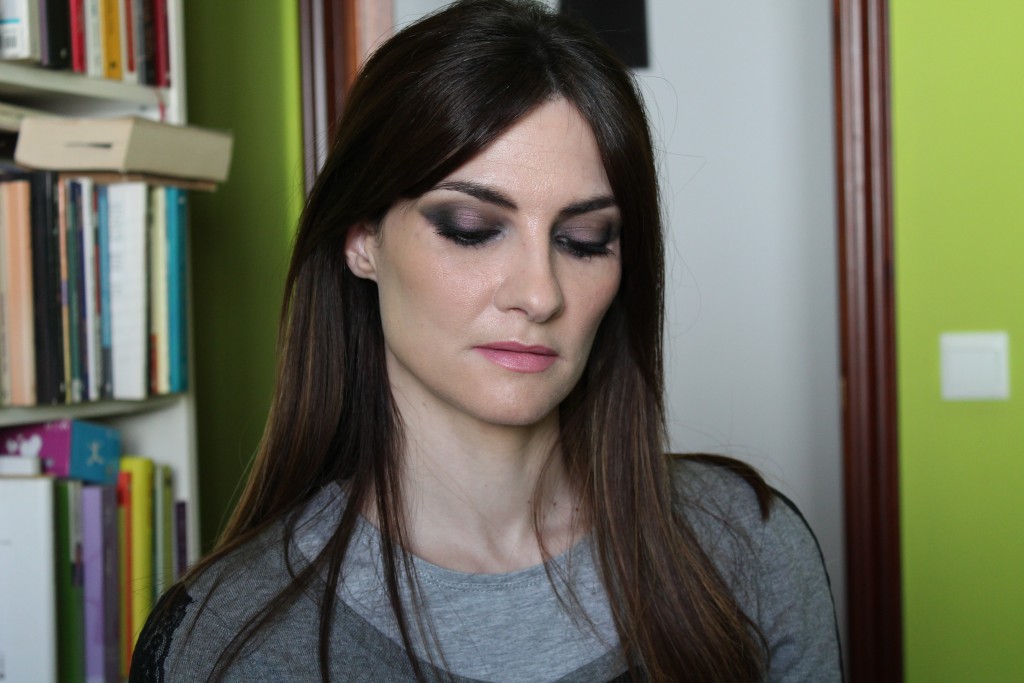 ¡Y hasta aquí el look de hoy!
Espero que os haya gustado y lo podáis poner en práctica 🙂
¡Gracias y hasta el próximo post!
Raquel
And that's all!
I hope you like it and put it into practice :).
Thanks and see you soon!
Raquel