¡Buenos días!
Good morning!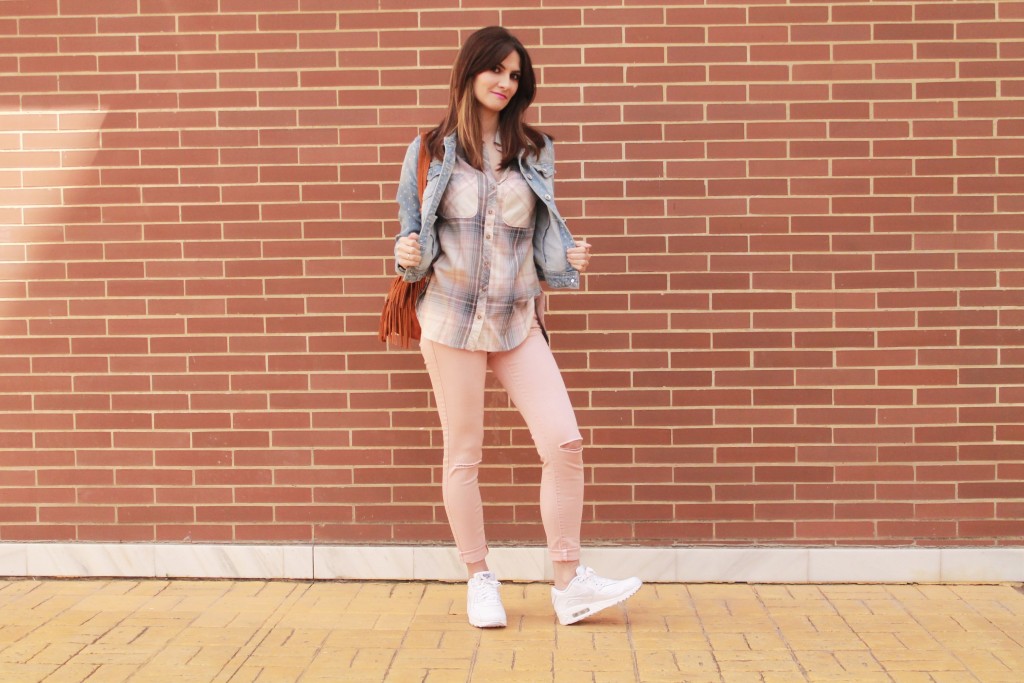 Si hay colores que asocie con la primavera, esos son los tonos pastel y la verdad es que me encantan. Me aportan calma, bienestar y buen rollo y eso es lo que he querido reflejar y transmitir con el outfit que os traigo hoy.
If there are colours that I tend to associate with the Spring time, those are the pastel shades and I truly love them. They make me feel quiet, calm, balanced and positive and that is precisely what I've tried to transmit with this outfit.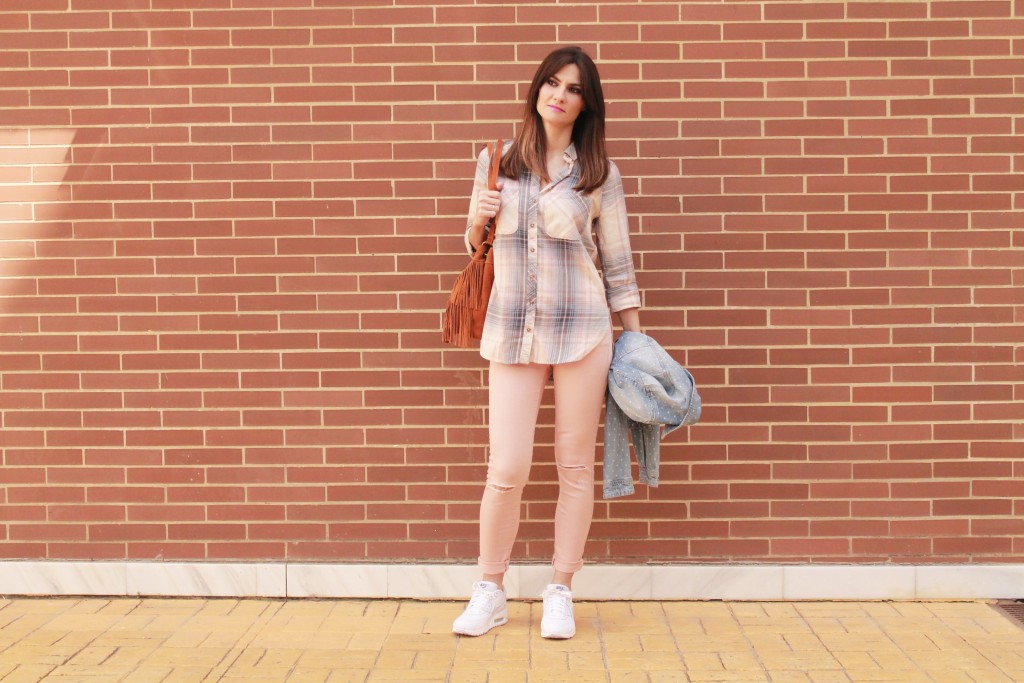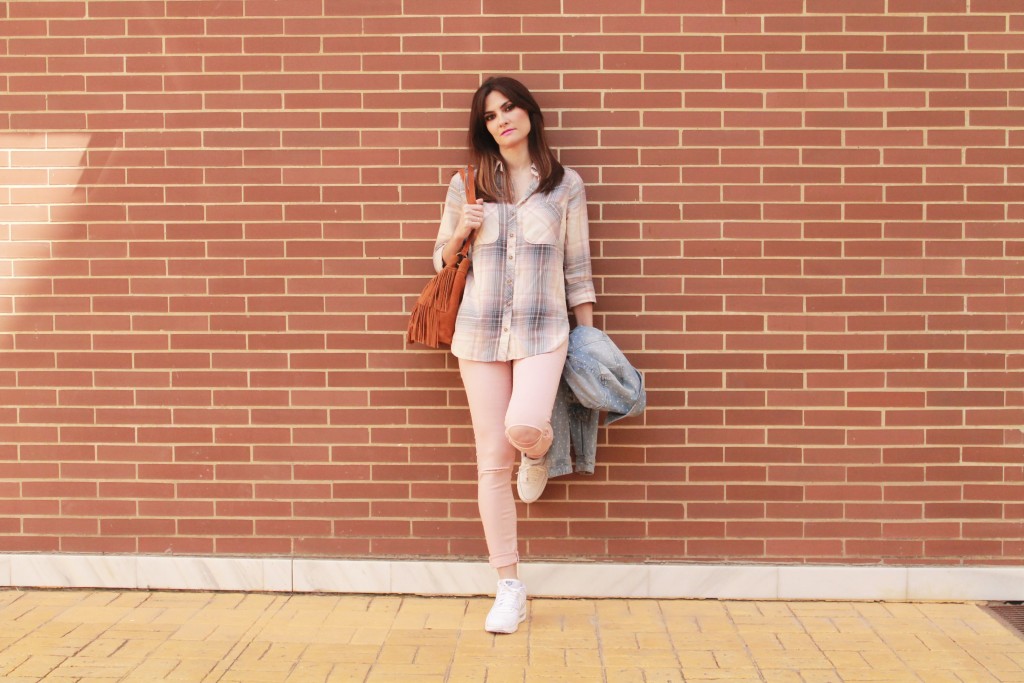 Para ello, he escogido unos jeans rosa pastel y los he combinado con una camisa de cuadros, en la que también predomina este tipo de tonos, en este caso, el rosa y el azul. El celeste claro de la chaqueta vaquera por la que he optado, combina a la perfección con los tonos de la camisa y, para darle un toque aún más desenfadado, ésta tiene un estampado de topos en blanco.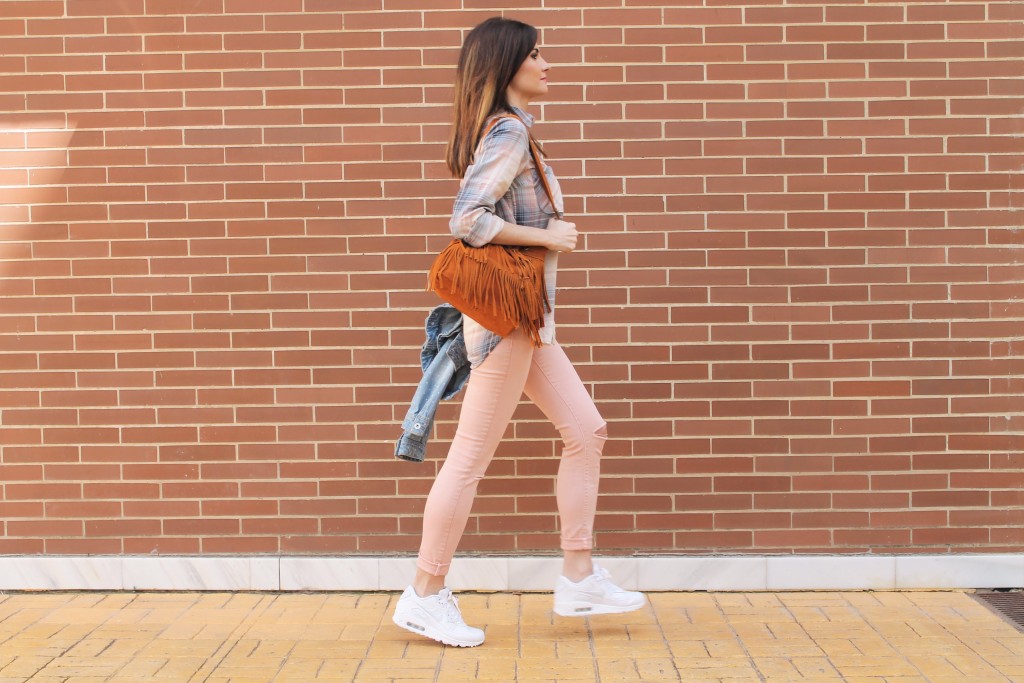 With that in mind, I've chosen a pair of pastel pink jeans and combined them with a tartan shirt in which pastel pink and blue are also the main protagonists. These shades match the light denim jacket perfectly and the latter one also has a white dot print on it that contributes to add a dose of freshness to the whole.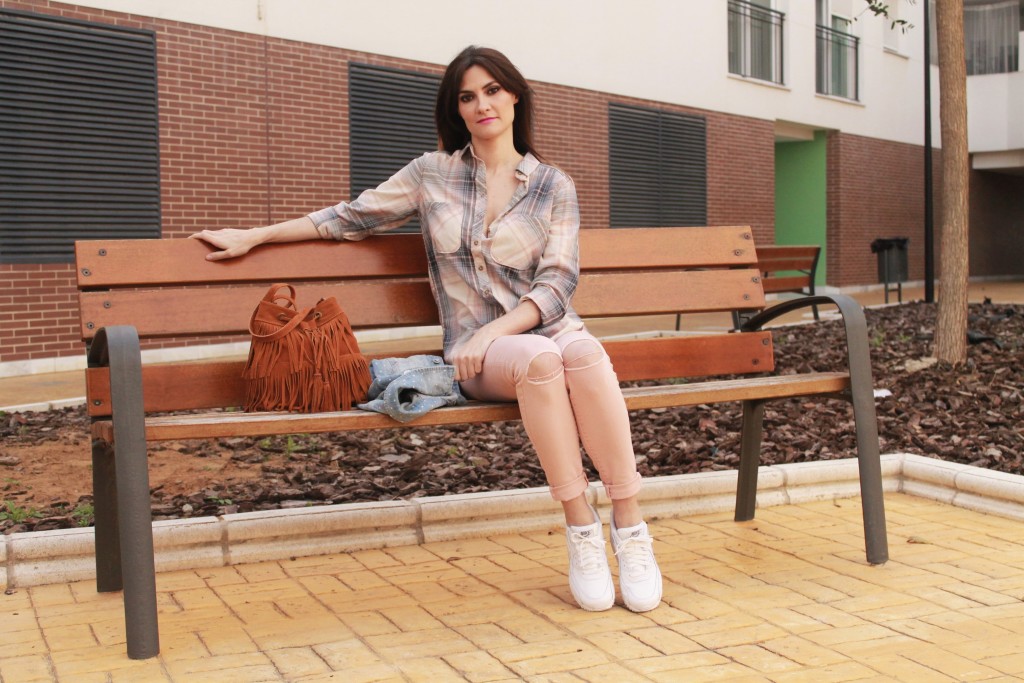 No podía haber mejor calzado que unas zapatillas blancas para seguir la línea fresca y cómoda del resto del conjunto. Como único complemento, he optado por un bolso de ante con flecos en tono cámel, que va con todo y que rompería un poco con la gama cromática del resto del outfit para que no resulte demasiado empalagoso. El resultado es un look sencillo y relajado pero muy favorecedor, que podéis usar para dar una vuelta, ir a clase, etc.  ¡Espero que os guste!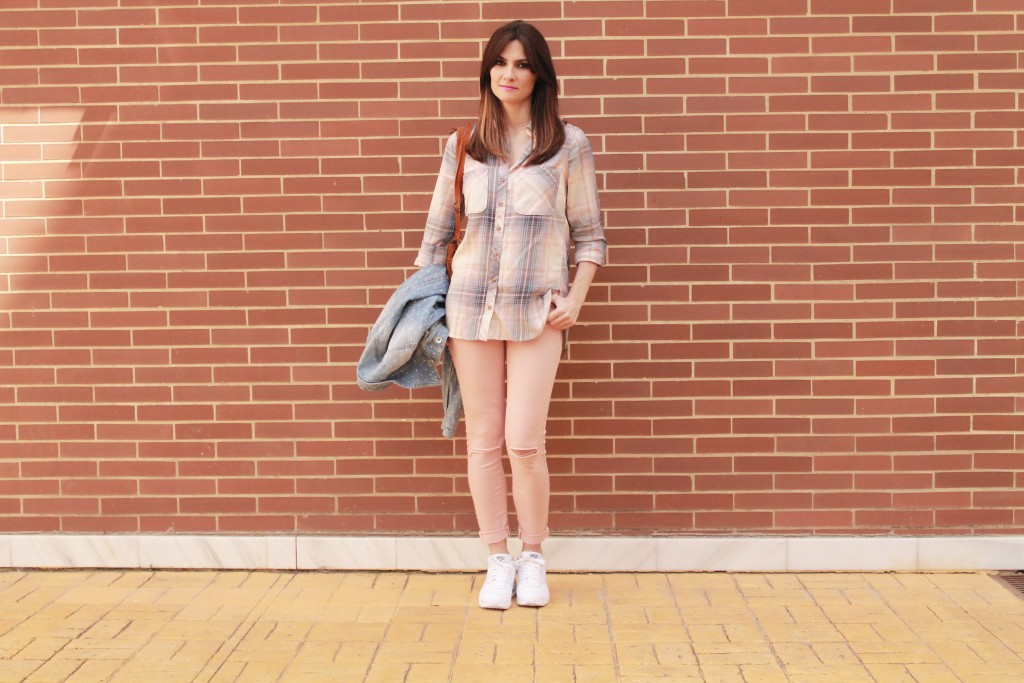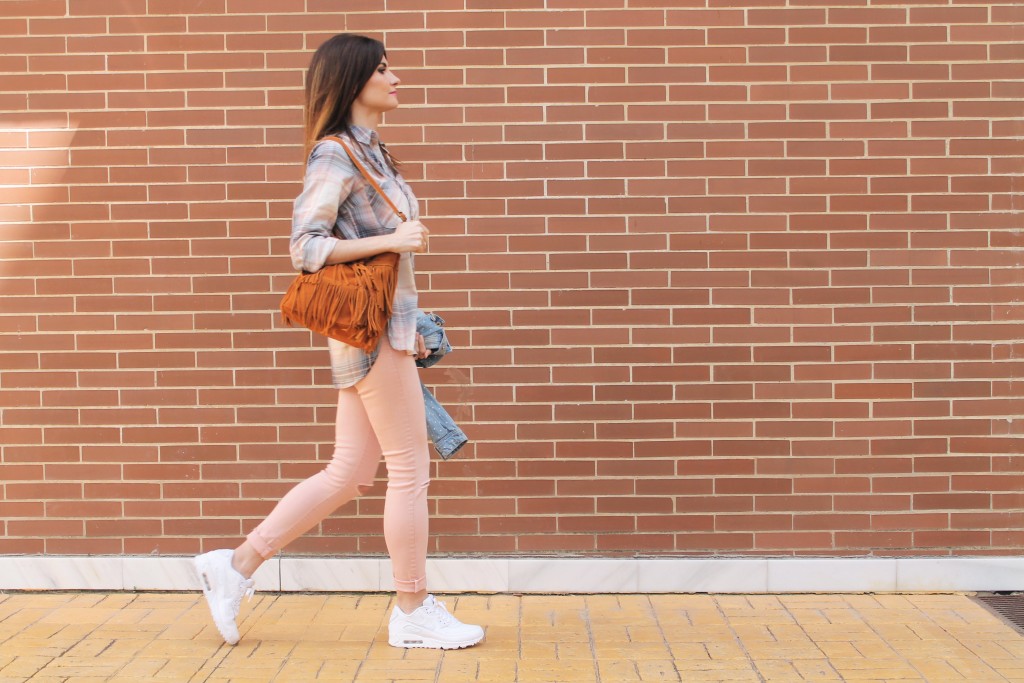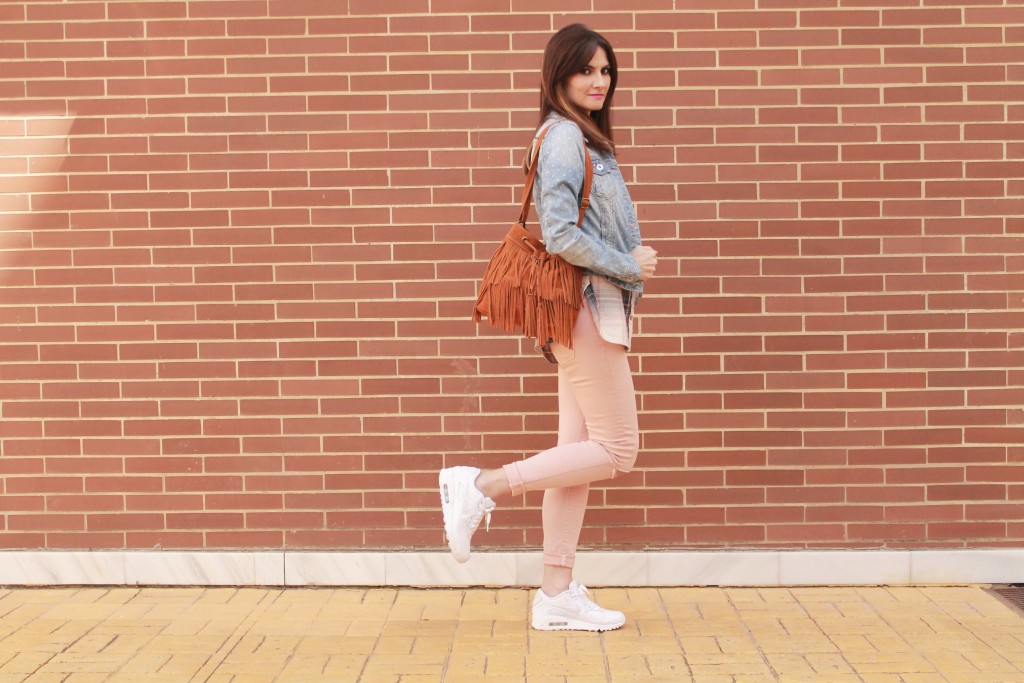 To complete the outfit I've chosen a pair of white sneakers and a leather fringe bag in camel in order to break the chromatic range of the rest of the outfit a bit so that  the result is not too soft or sweet. What you get is a comfy and relaxed but very flattering look that you can use for a day out, to go to school or university, etc. Hope you like the result!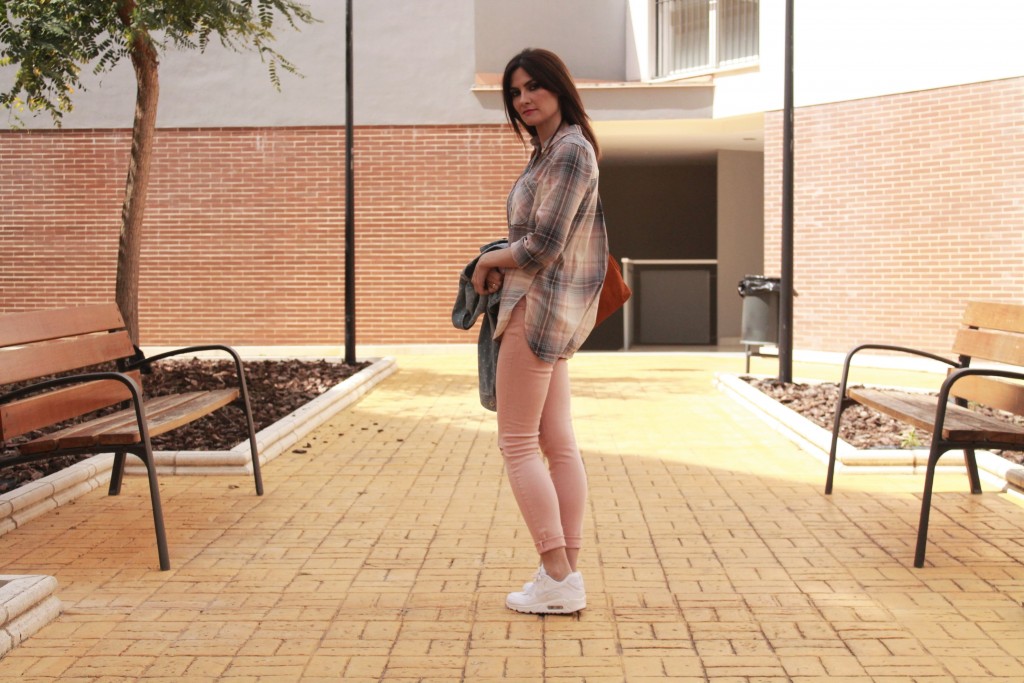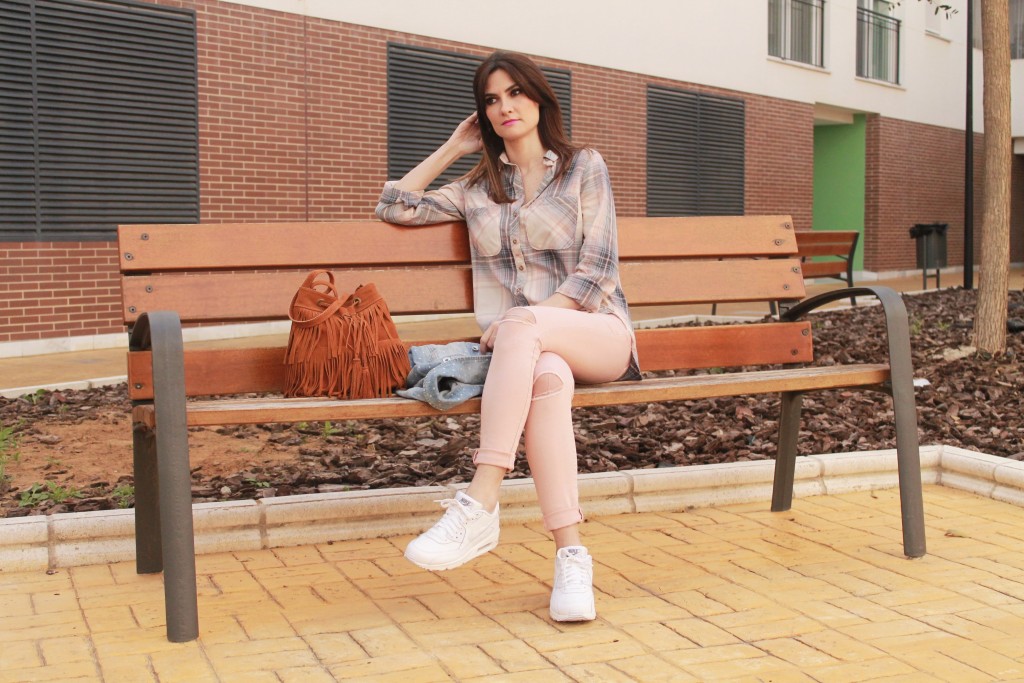 Chaqueta Denim: Stradivarius (old).
Camisa: Stradivarius de temporada (19,99 €).
Calzado: Nike Air Max 90 Essential.
Bolso: Tienda local (temporada pasada).
Pantalón: Stradivarius de temporada (19,99€).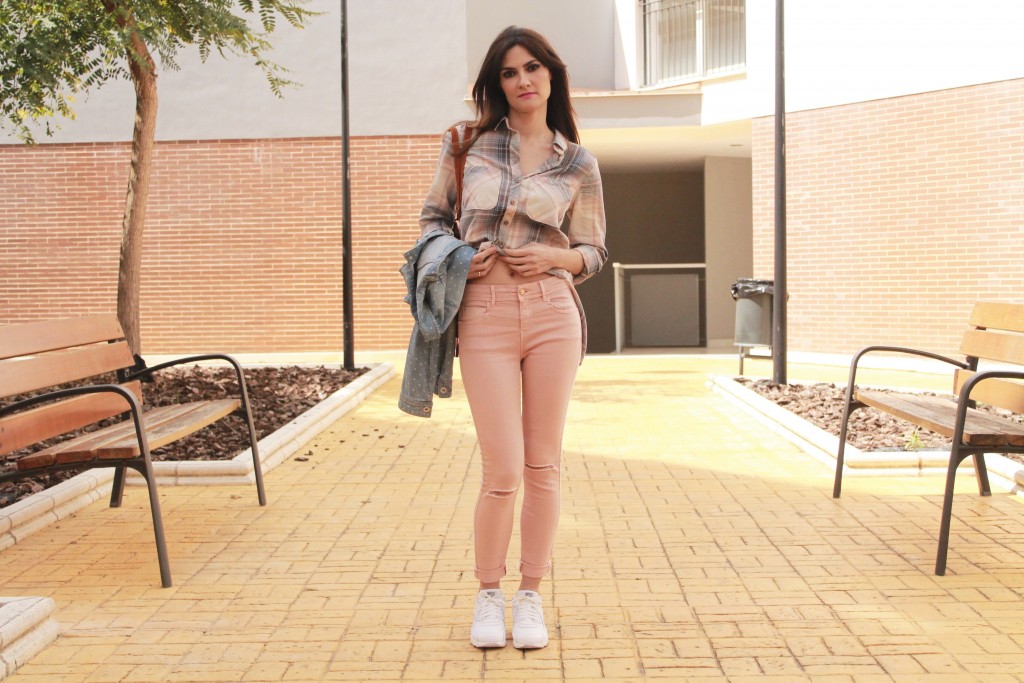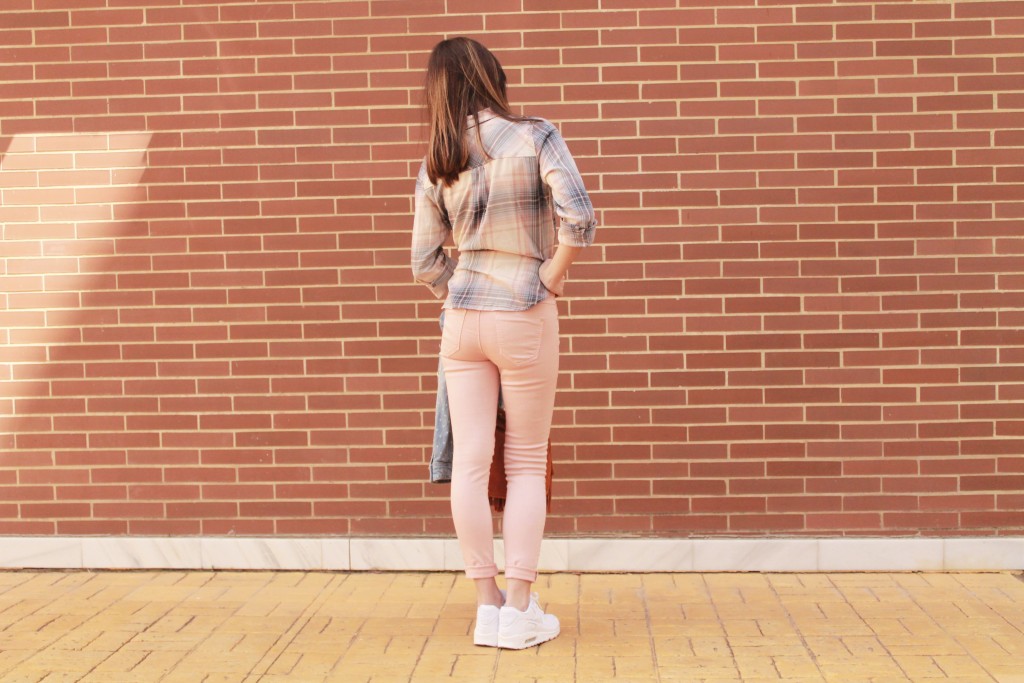 Denim Jacket: Stradivarius (old).
Shirt: Stradivarius this season (€19,99).
Sneakers: Nike Air Max 90 Essential.
Bag: Local shop (last Winter).
Jeans: Stradivarius this season (€19,99).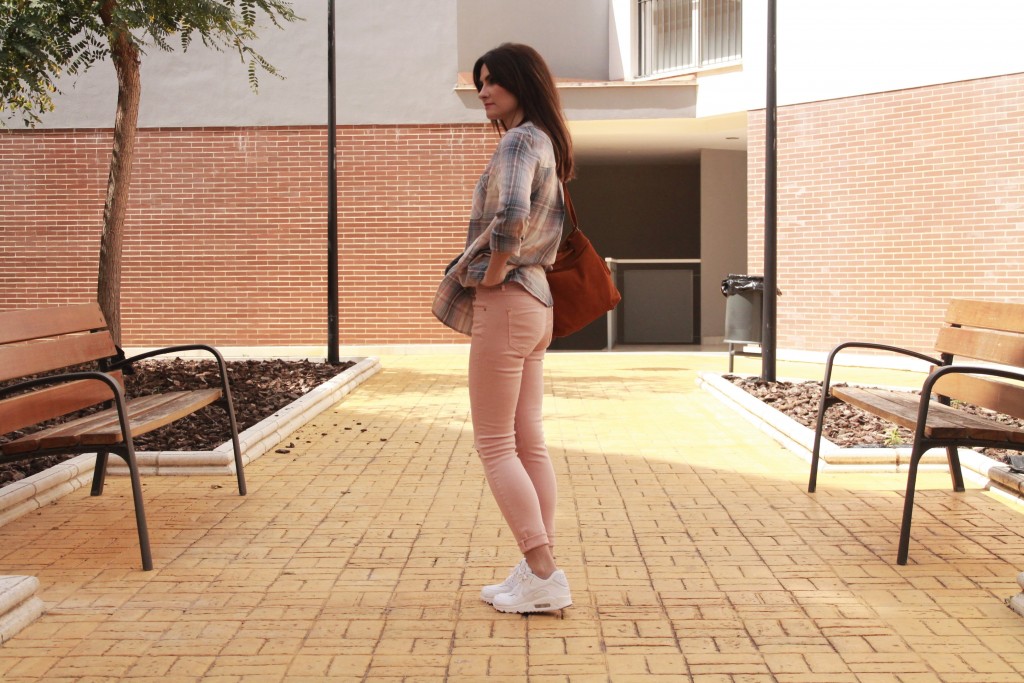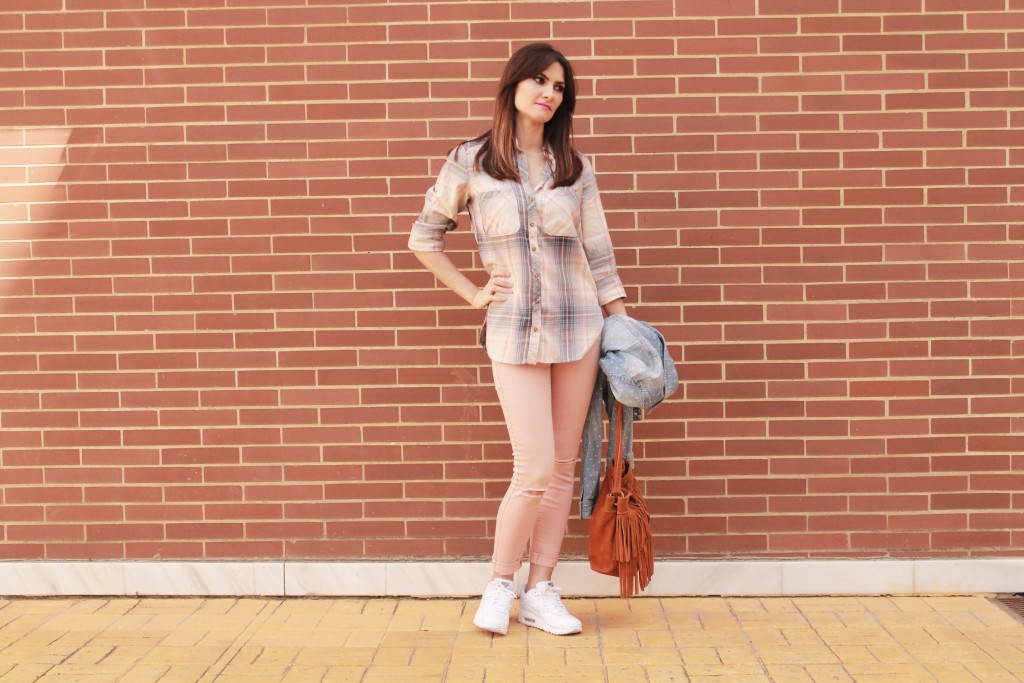 ¡Y eso es todo! Espero que os haya resultado inspirador.
¡Muchas gracias por pasar y dejar vuestros comentarios!
Ya sabéis que también podéis suscribiros y seguirme por facebook, twitter, instagram, bloglovin and pinterest.
¡Feliz fin de semana!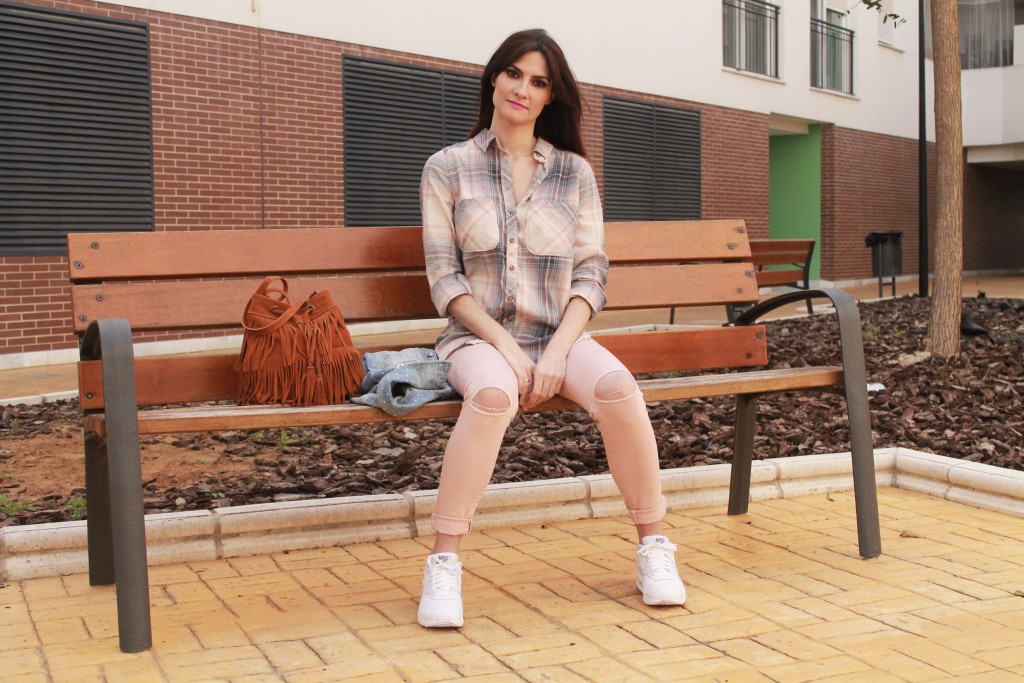 And that's all! I hope this post has been inspiring!
Thank you for reading and leaving your comments! 
You can also subscribe and follow me on facebook, twitter, instagram, bloglovin and pinterest.
Have a wonderful weekend!
Raquel