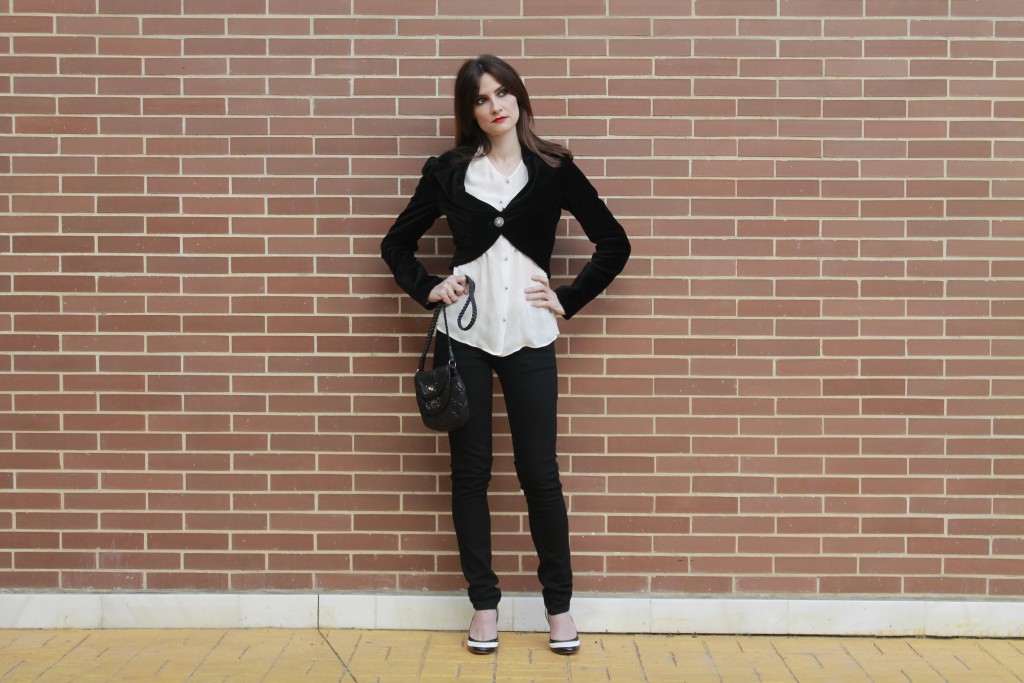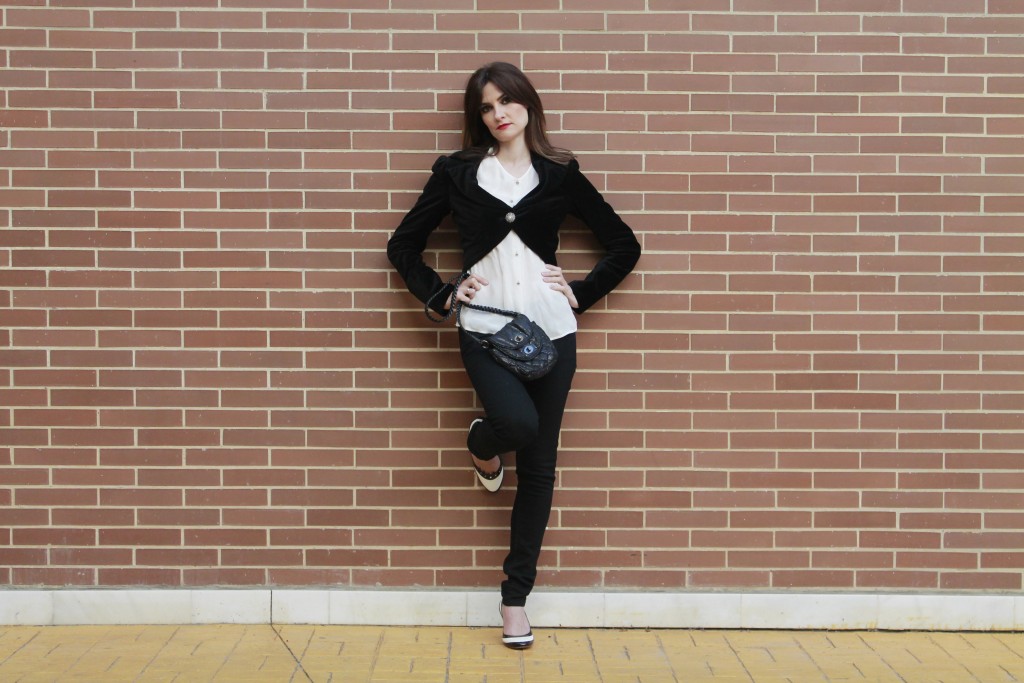 ¡Hola a todos!
Pues ya está aquí mi siguiente propuesta para el outfit de Nochebuena. Si el otro día os ofrecía como posibilidad un vestido, ésta vez os propongo aprovechar vuestros pitillos negros y darles un toque elegante con el resto de prendas y accesorios para construir un look adecuado pero original al mismo tiempo. Para ello, lo he combinado con una camisa de gasa semitransparente de Zara de hace un par de años, una chaquetilla de terciopelo y unos buenos zapatos. Los botones de la camisa y las lazadas en los puños le dan un toque muy especial y el corte de la chaqueta rematada con su botonadura barroca, terminan de contribuir a la originalidad del conjunto. La idea es esa, coger un pantalón básico y centrar la atención en el resto. La sobriedad del banco y negro la rompe el maquillaje para el que he apostado de nuevo por unos buenos labios rojos…¡allá vamos!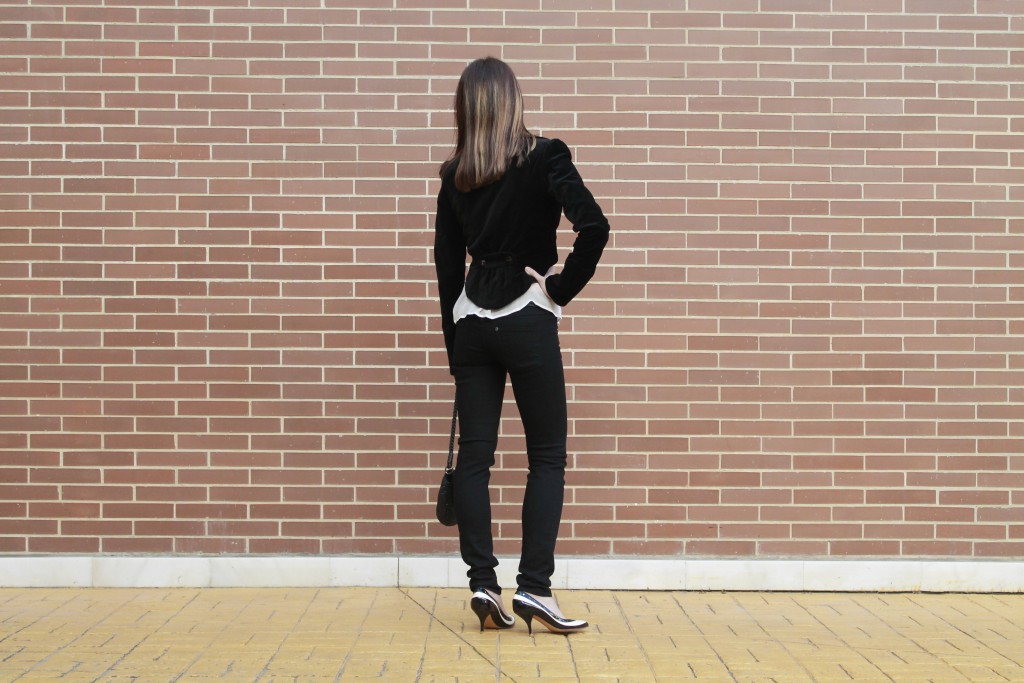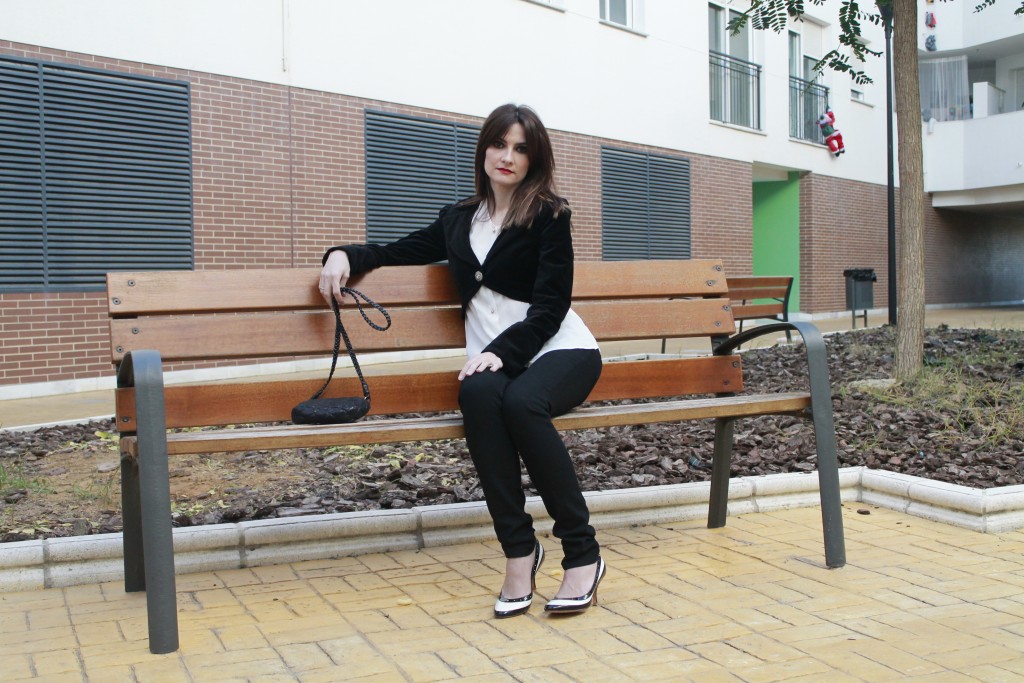 Hi everyone!
Today I bring you an idea for your Christmas Eve outfit :).  As I said yesterday, a nice dress is always a good choice but not the only one. Today, I suggest that you make use of your black skinny jeans combining them with smart garments and accesories so that you end up building an appropriate but original look. In order to achieve such a goal, I have chosen a white semi sheer Zara shirt (bought it a couple of years ago), a black velvet jacket and a pair of gorgeous black & white heels. Its buttons and bowknots on the cuffs add a very classy touch to the shirt and this, in combination with the special cut and baroque buttons of the jacket result in this stylish and original outfit. Since the whole look is based on black and white, I decided to add a hint of colour with red bold lips again…here we go!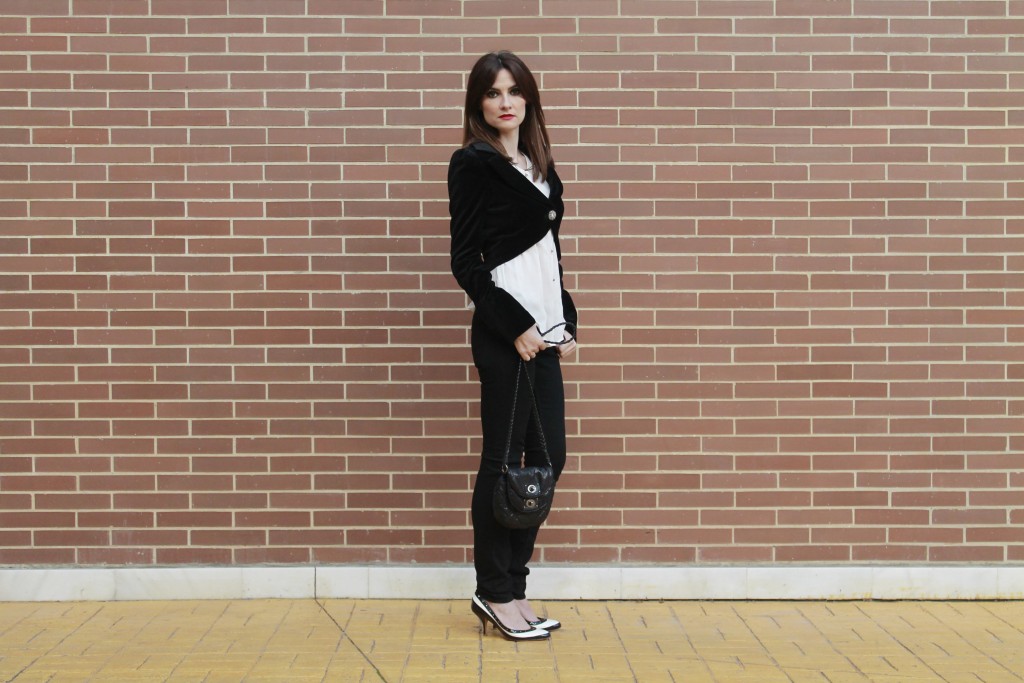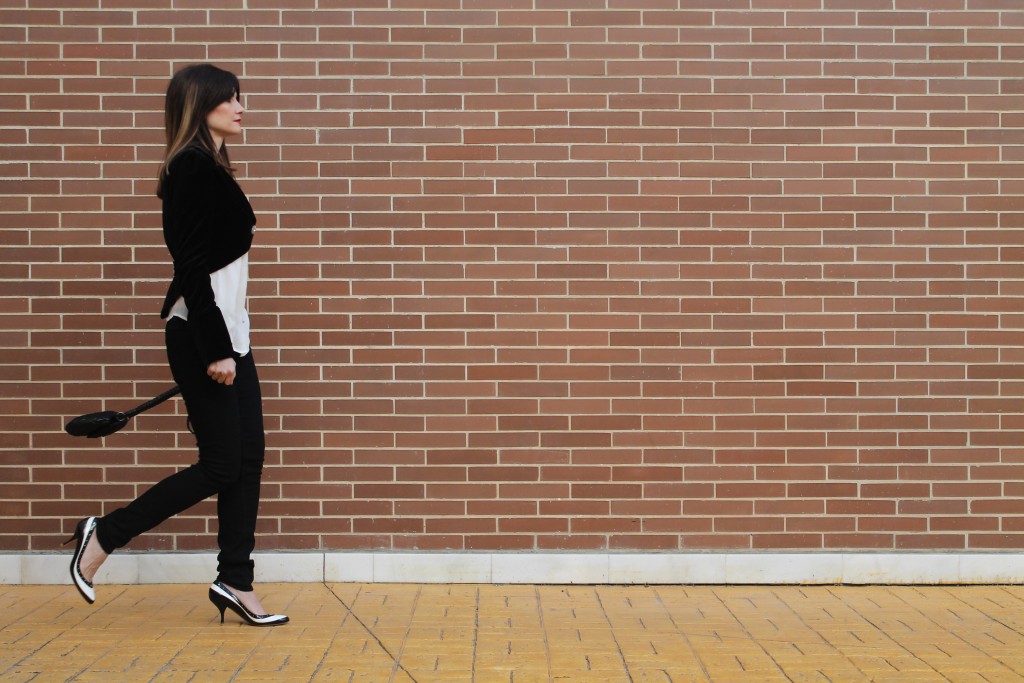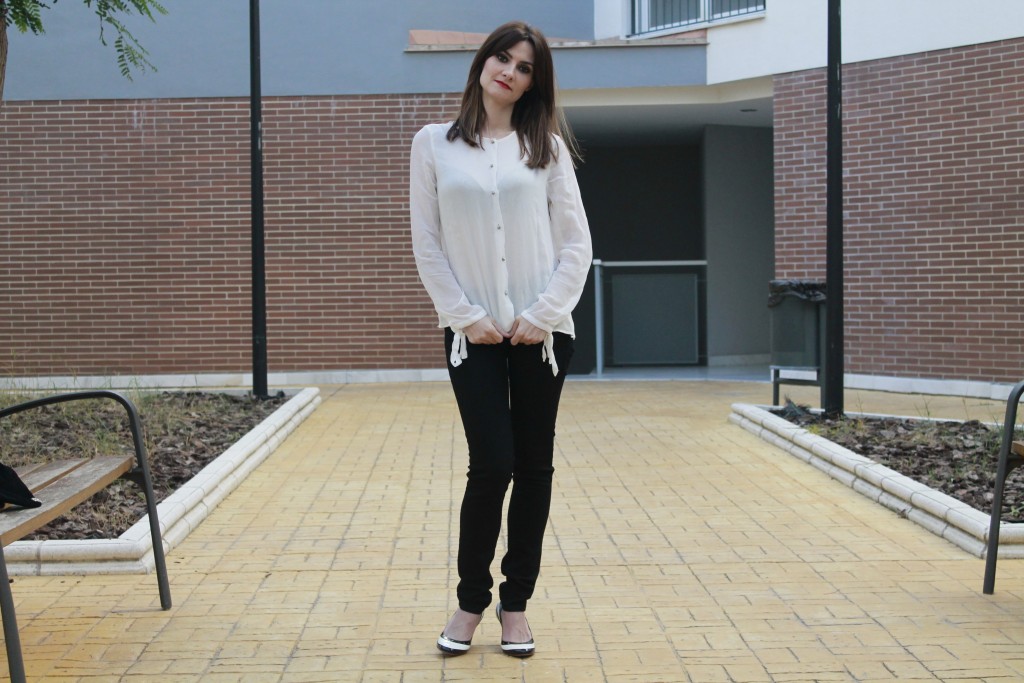 Camisa: Zara (old).
Bolso: Misako (old).
Zapatos: Magrit (old)).
Pantalones: H&M del invierno pasado.
Chaqueta: Stradivarius (old).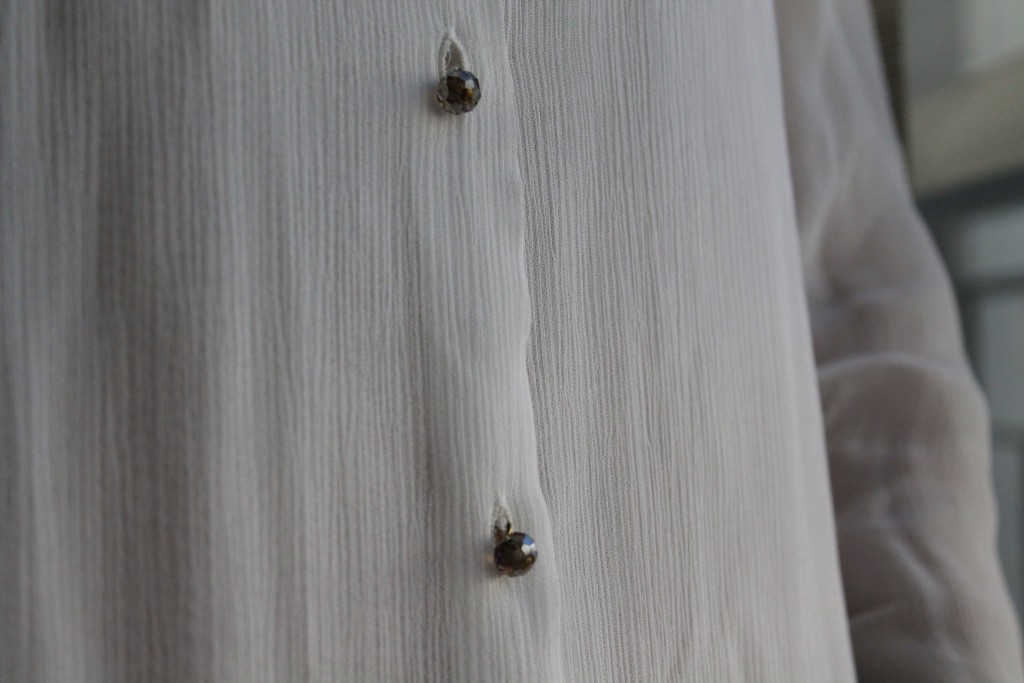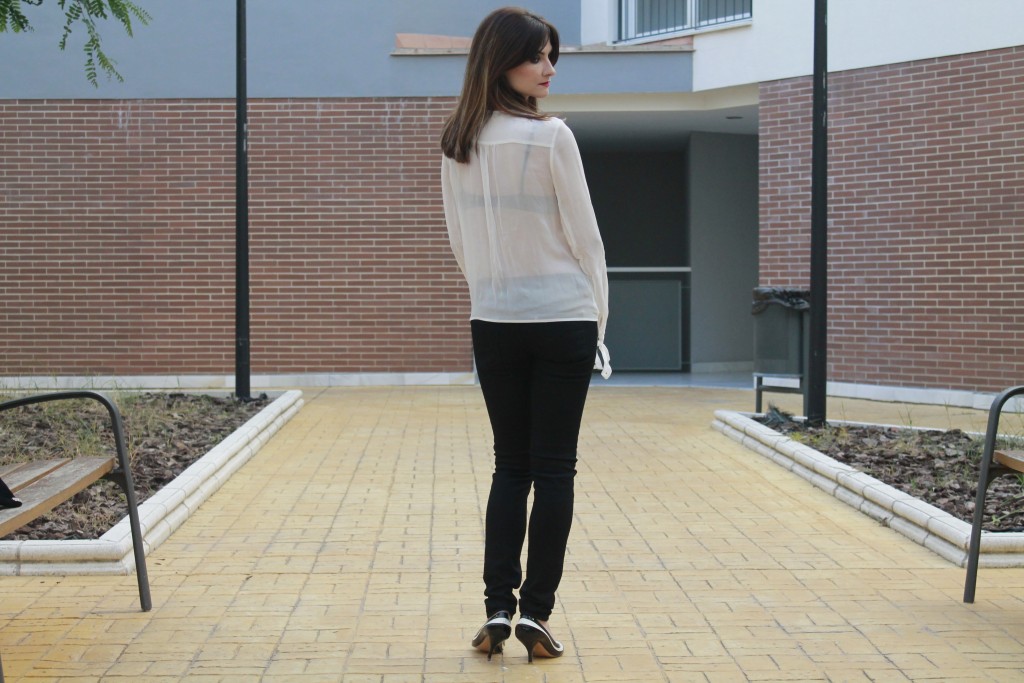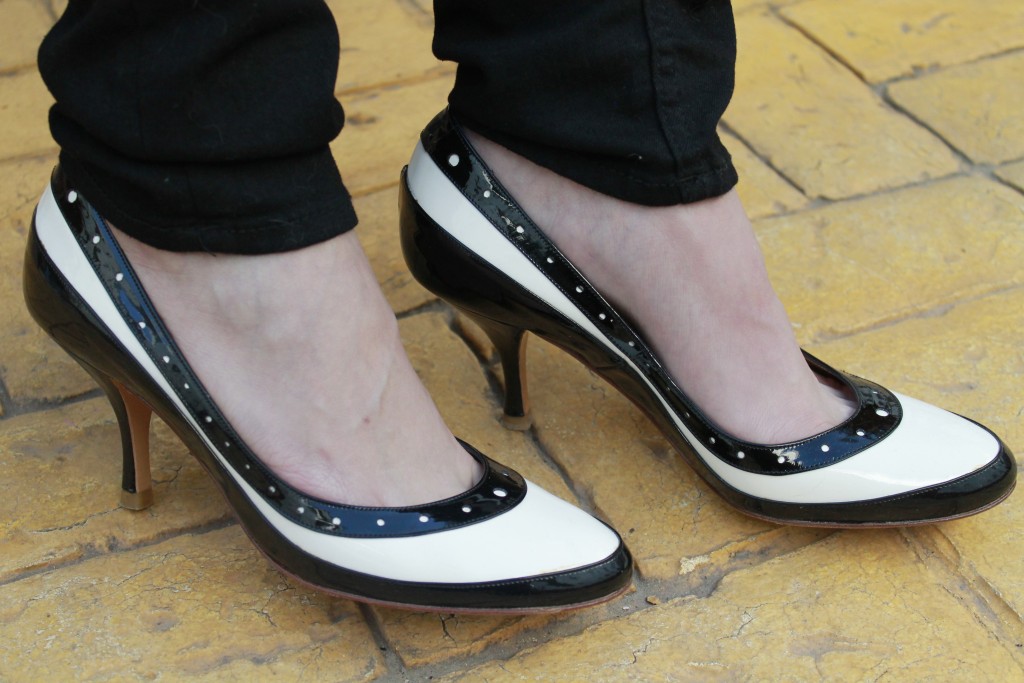 Shirt: Zara (old).
Bag: Misako (old).
Shoes: Magrit (old).
Jeans: H&M (last Winter).
Blazer: Stradivarius (old).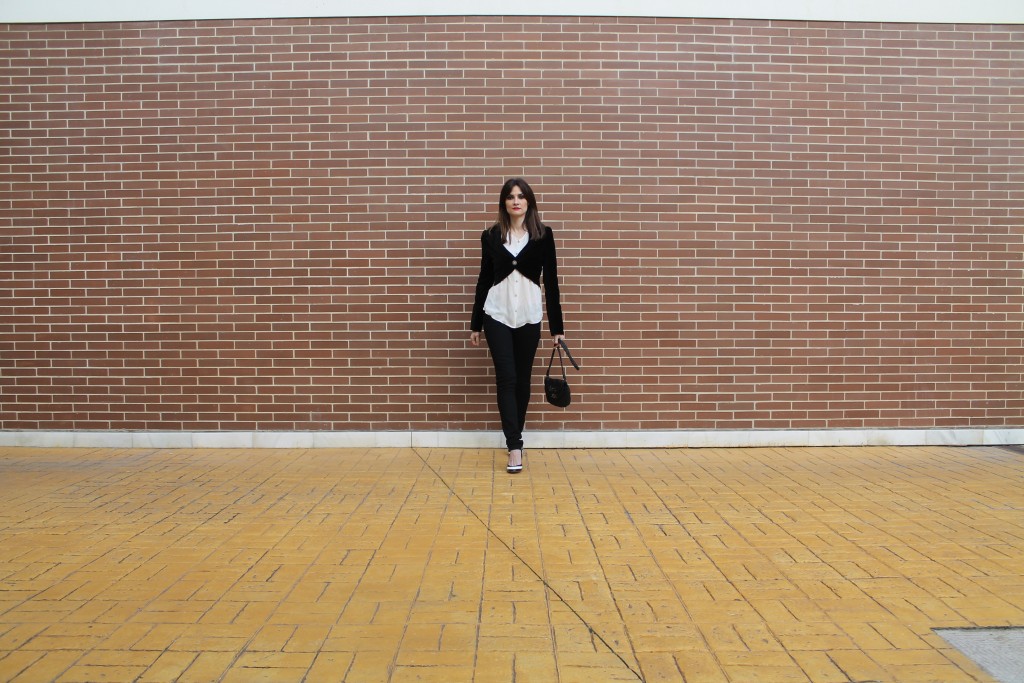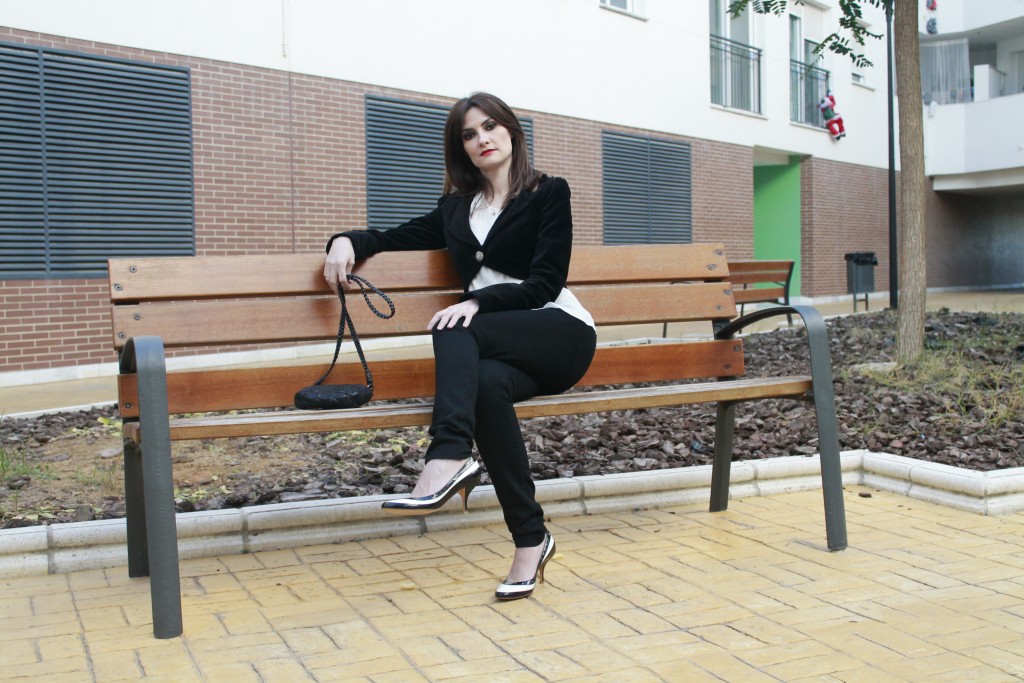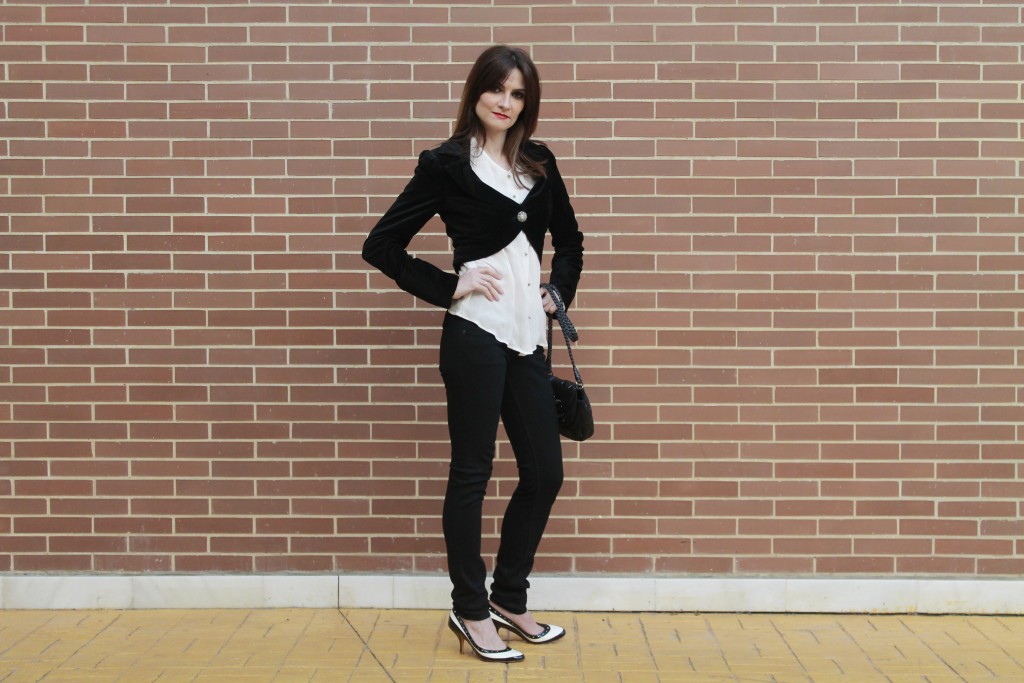 ¡Espero que os haya gustado!
¡Muchas gracias por pasar y ¡feliz Navidad! 🙂
Ya sabéis que también podéis seguirme  facebook, twitter, instagram and pinterest.
¡Nos vemos prontito!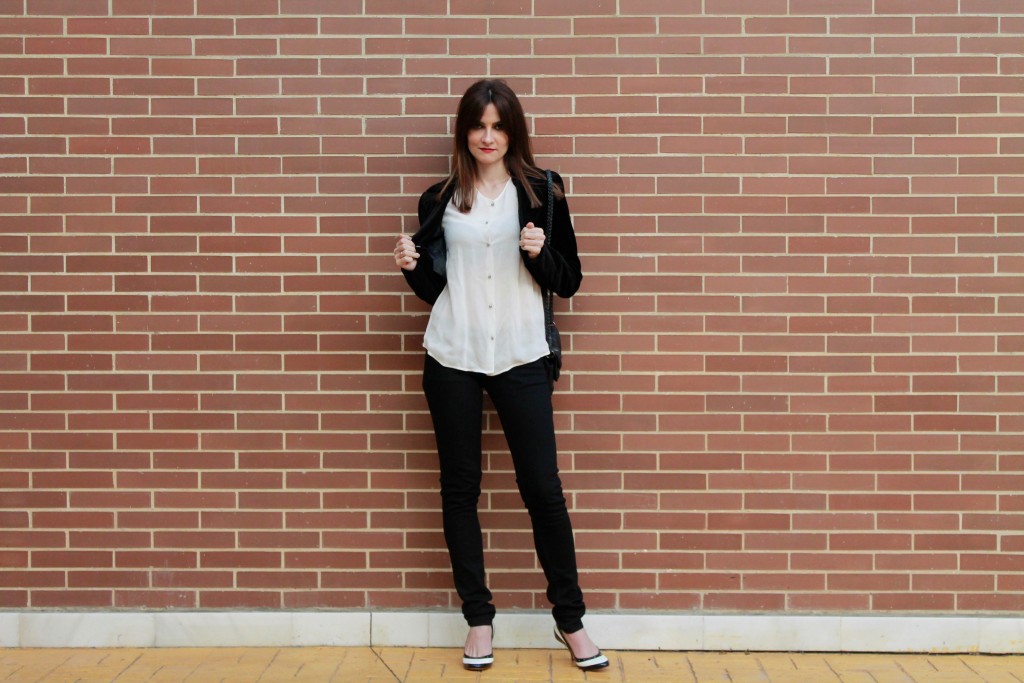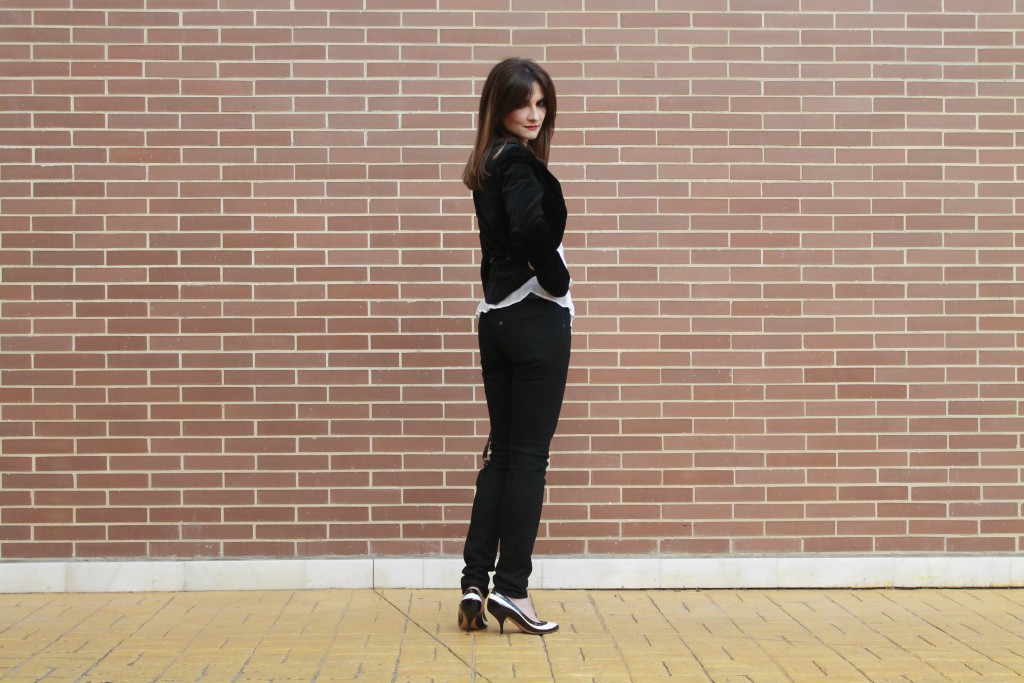 Hope you like it! 
Thank you for reading and Merry Christmas! 🙂
You can also follow me on  facebook, twitter, instagram and pinterest.
See you soon!
Raquel